Moist and chocolatey cupcakes topped with a perfectly smooth milk chocolate frosting that tastes incredible.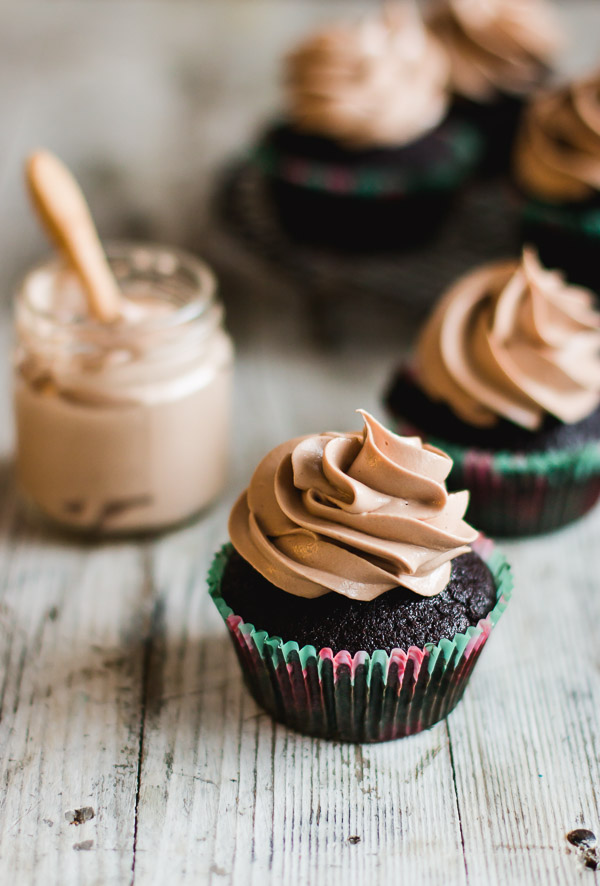 My blogger friend Carrian from oh, sweet basil asked me to write a guest post for her after she recently had her sweet baby that kept her quite busy, so I knew without a doubt I was going to say yes! Plus, her blog is amazing and you probably already know it.
While I have my classic recipe for chocolate cupcakes that I love and have made a thousand times, these cupcakes are unique because they have the subtle taste of milk chocolate. I've been more of a milk chocolate than dark chocolate type of girl ever since I can remember, although recently that's starting to change, which probably only means I'm getting old.
These dreamy cupcakes have the creamiest frosting and you won't be able to stop licking the bowl. Try. This. Today.
For the full post, photos, and recipe click here.