If you can't resist a spoonful of dough when baking cookies then this edible cookie dough is for you! Made with no raw eggs or raw flour, it's perfectly safe to eat and irresistible.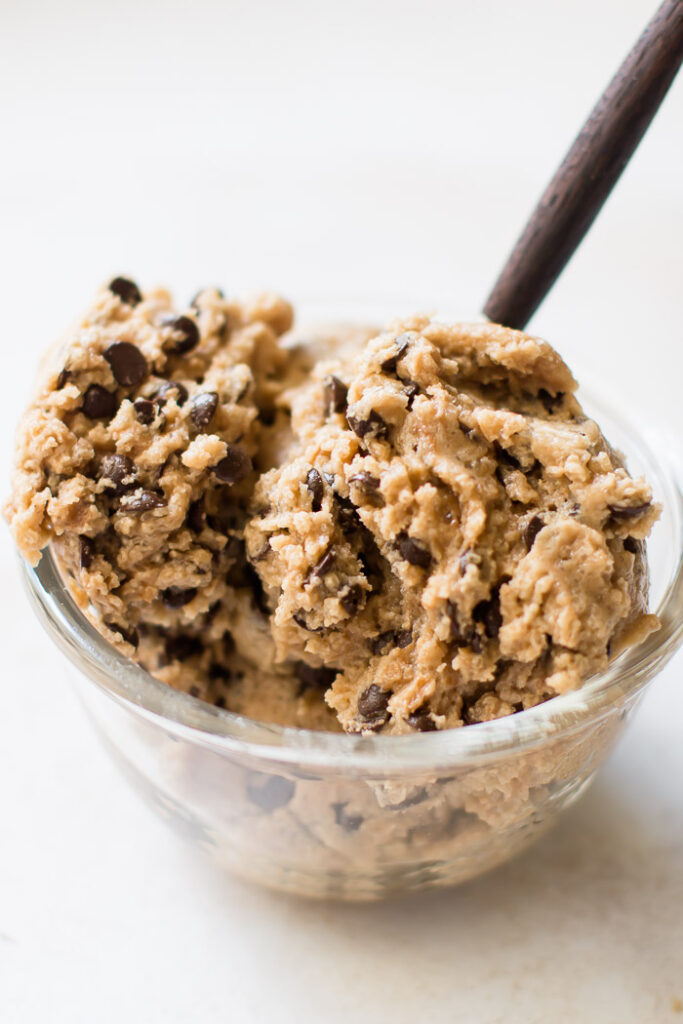 Perhaps my favorite part of making chocolate chip cookies is sneaking a taste of the dough before baking the rest into cookies. I know I'm not supposed to, but it's irresistible!
Cookie dough is one of the best treats out there. It's creamy, sweet and full of chocolate chip morsels in every bite. While regular chocolate chip cookie dough contains ingredients that can carry food born illnesses, I've perfected a recipe for edible cookie dough that lets you have your cake (or cookie dough), and eat it too.
Continue Reading…