These peanut butter and jelly brownies are out of this world and my new favorite! I use my super fudgy brownie recipe and swirl it with creamy peanut butter and fruity jam for an amazingly decadent PB+J dessert! They're easy to make and require no special ingredients or equipment.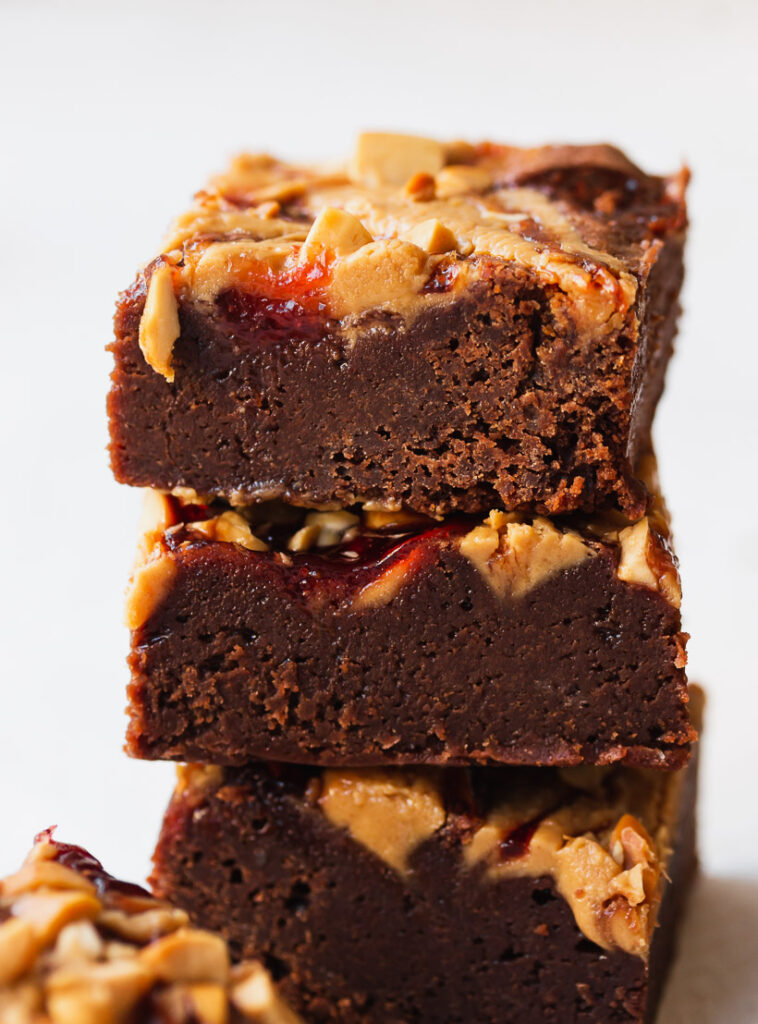 While I didn't grow up with peanut butter and jelly sandwiches, it was later in life that I realized how delicious this combo is. It's the flavors of salty peanut butter and sweet, fruity jam that I cannot get enough of! I have a recipe for peanut butter and jelly muffins on the blog which I also love, but I wanted to experiment and throw chocolate in the mix and see what happened.
And holy cow, I've never tasted brownies quite like these. The flavors just go together perfectly and you get the nostalgic flavors of PB+J combined with a rich and decadent brownie.
Continue Reading…