A simple recipe with stunning results, this easy apple cake with fresh apples is the perfect fall treat. Tender, moist and full of juicy apples in every bite, there's nothing simple about the taste of this cake.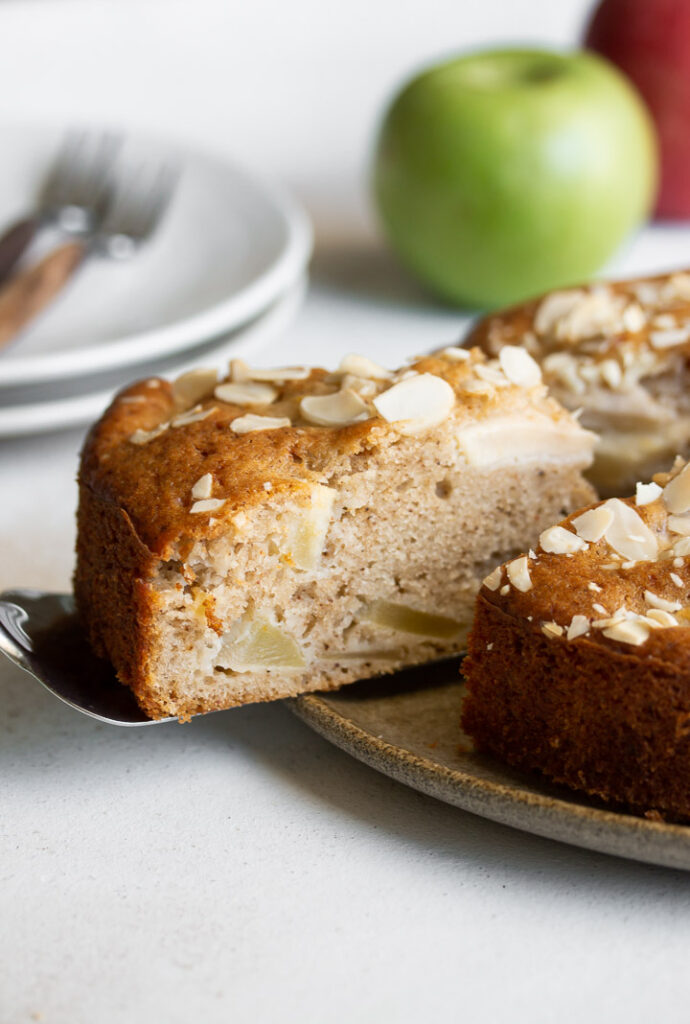 On busy days, which seems to be every day right now, there's nothing more comforting than a slice of homemade cake. A low-maintenance recipe seems to be all I can manage after spending days taking care of my daughter when she's not in daycare.
This easy apple and cinnamon cake tastes like fall, with its spiced batter swirled with chunks of fresh apple. It's the perfect recipe for last-minute gatherings, since it comes together in minutes and requires no special ingredients or tools. It's very similar to my other apple cake recipe, but uses oil instead of butter, which means you don't have to bring out the mixer. The oil also adds extra moisture that makes the apple cake even more tender.
Continue Reading…