This smoothie is a chocolate and peanut butter lover's dream. Not only is it tasty, but it's also healthy and will keep you full for hours.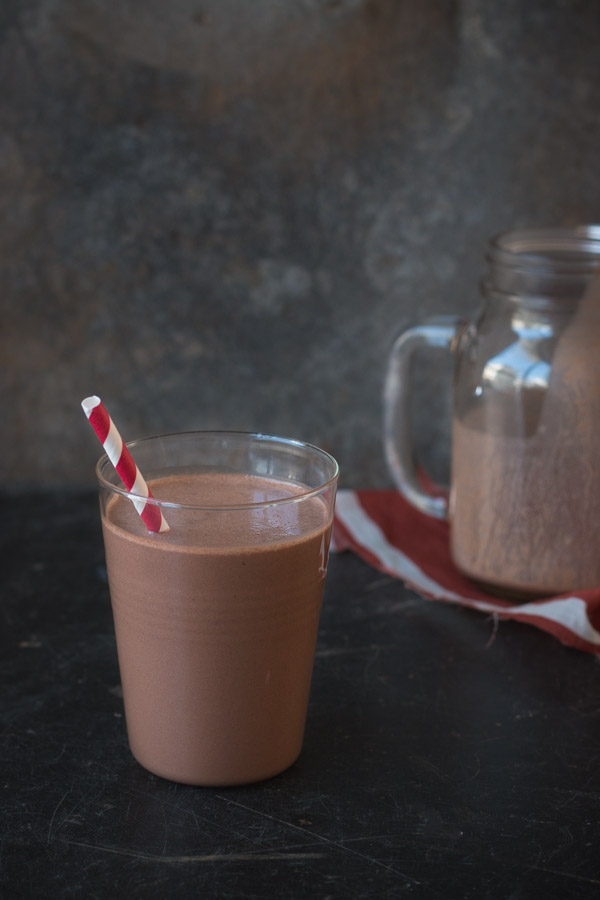 I have decided that for the next month, until my trip to London, I will eat healthy – or, at least, healthier (let's be realistic here). So far, I think I've been doing a good job, and the reason for that is because I've learned that 'healthy' doesn't automatically mean 'not tasty'. Today's chocolate peanut butter smoothie is proof of that.
I've made countless healthy smoothies so far, and I've pretty much loved them all. What can really go wrong with some delicious fruits mixed with vanilla milk? But today, I wanted to spice up my morning with a different kind of smoothie, one that wouldn't make me feel like I had to compromise on the sweet flavors I love so much. The decision was quite easy since chocolate and peanut butter is one of the best combinations in the world, if you ask me. It turns out that my idea turned out better than expected – the smoothie tastes just like a peanut butter cup! I will admit, though, that I've found myself adding more and more peanut butter each time. But who cares? It makes my mornings happy and energetic, not to mention that my belly is satisfied for hours, and trust me, it's not an easy belly to satisfy.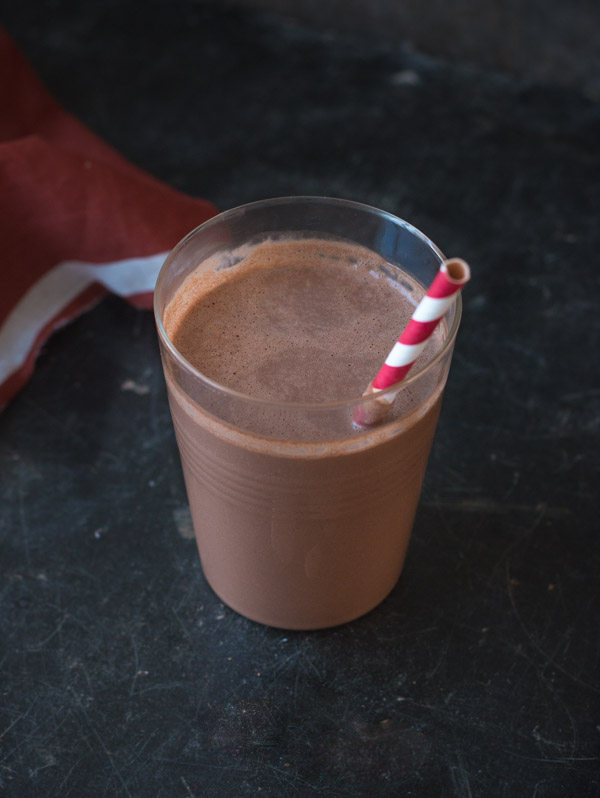 Smoothies are all about personal taste. I started with 1 tablespoon of cocoa, 2 tablespoons of peanut butter, and less milk than normal. I've found that this recipe is extremely easy to change to fit your tastes. If you want more chocolate flavor, add more cocoa; if you want more peanut butter, then go ahead! If you prefer using milk solely instead of yogurt, then that's also an option. I happen to love the tanginess and thick texture yogurt gives my smoothies, but if you don't, then that's fine, too. You can also add 1/4 teaspoon vanilla extract for more flavor, or more milk for a thinner drink.
This is really my kind of smoothie. One of my favorite smoothie flavors is banana Nutella, and this makes a perfect healthy substitution for it. I think I might actually be able to embrace this whole healthy nutrition thing!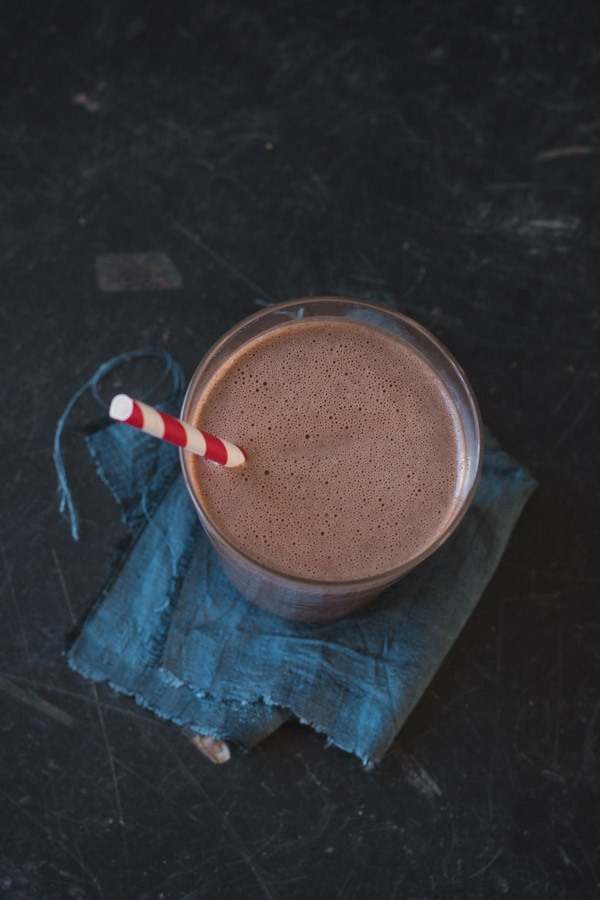 Healthy Chocolate Peanut Butter Smoothie
This smoothie is a chocolate and peanut butter lover's dream. Not only is it tasty, but it's also healthy and will keep you full for hours.
---
Ingredients
1

banana

, cut into chunks

3/4

cup

yogurt

(vanilla, plain, low-fat, Greek)

3/4

cup

milk

(whole, low-fat, almond, soy)

2

tablespoons

natural unsweetened cocoa powder

3

tablespoons

peanut butter

(creamy, crunchy, natural)

1-2

teaspoons

maple syrup or honey

1/2

cup

ice cubes
Instructions
Place all ingredients together in a blender and blend until smooth. Taste and make any needed adjustments (read notes) until desired taste and consistency.

Notes:

-You can use frozen banana chunks and less ice cubes.

-You can add fresh spinach (yes, really) for more nutrition. Start with adding 1/2 cup, then up to 2 cups, to taste.

-You can easily play with the amount of ingredients. Use more cocoa or peanut butter for a stronger flavor, use more milk for a thinner smoothie, or replace yogurt with milk and vice versa according to your tastes.