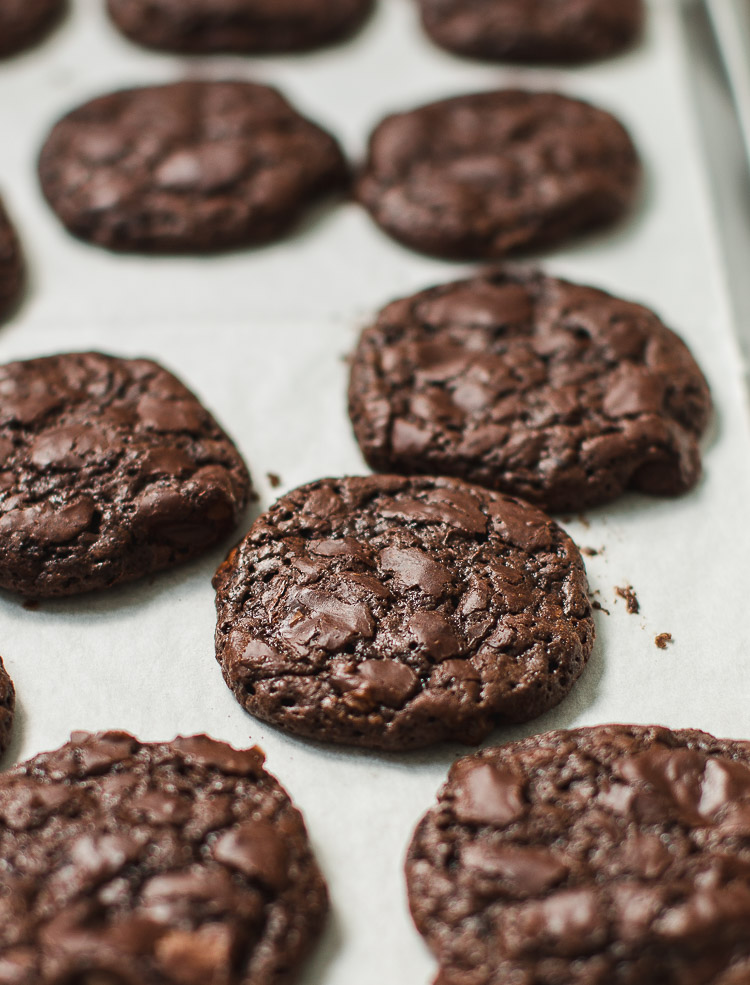 This is my third chocolate fudge cookie recipe on the blog (there's this one, and that one), and I won't be surprised if there are more that I forgot about. While I'm deeply in love with all my recipes, I will never stop looking for new ones to satisfy my crazy sweet tooth.
These cookies are sold in my favorite bakery Delicatessen, and I finally got the recipe! An interesting thing about these cookies is that rather than rolling the dough into balls, it is spread into a pan, then cut into squares. This method is easier and quicker.
Once they are ready, you'll have to try and control yourself not to eat the whole batch immediately. They are dangerously addictive with a deep chocolate flavor and bits of chocolate crunch.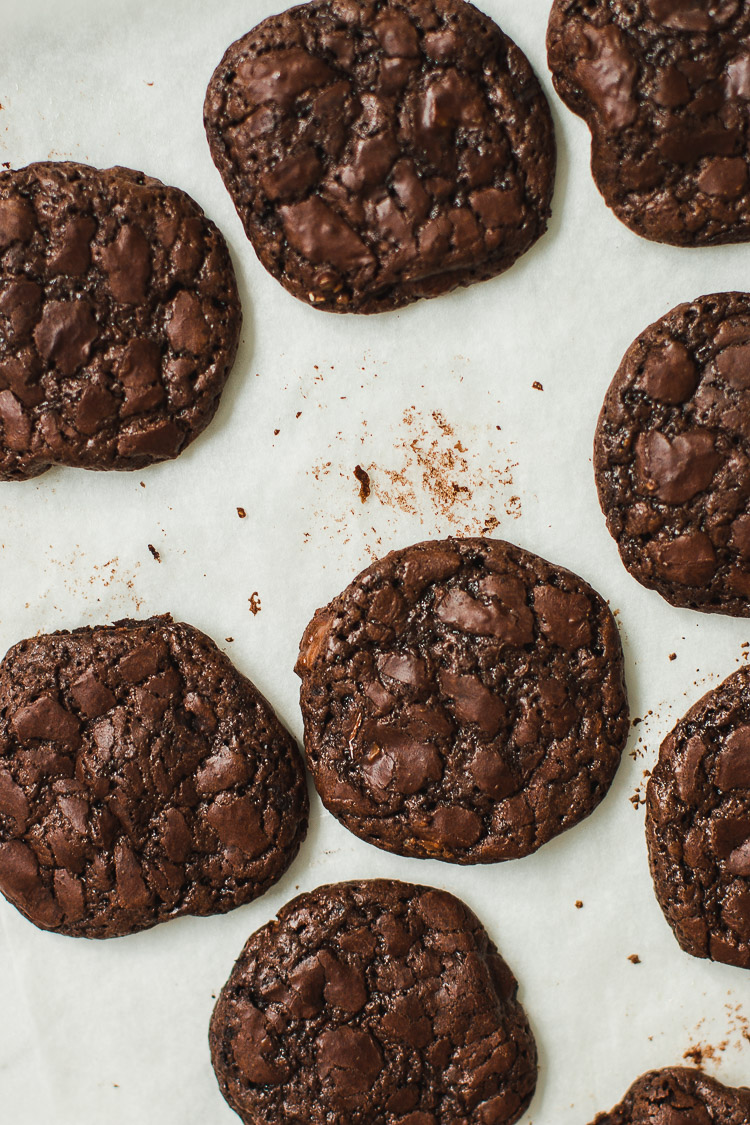 Chocolate Fudge Cookies
Ingredients
210 g (7.5 oz) bittersweet chocolate, coarsely chopped
¼ cup (1/2 stick/55 g) unsalted butter, at room temperature
¾ cup (150 g) granulated sugar, plus more for rolling
2 eggs
3 tablespoons (18 g) cocoa powder
¼ cup (35 g) cornstarch
¼ teaspoon baking powder
¼ teaspoon salt
115 g (4 oz or ⅔ cup) coarsely chopped chocolate (a combination of milk and dark chocolate is the best)
Instructions
Place 210g bittersweet chocolate and butter in a large bowl and set it over a saucepan of simmering water, stirring occasionally, until melted and smooth. Remove from heat. Alternatively, melt in the microwave. Add the sugar and mix, then add the eggs, and mix until combined.
In a small bowl combine cocoa powder, cornstarch, baking powder, and salt. Add it to the chocolate mixture and whisk just until combined. Stir in 115 g chopped chocolate. Spread mixture evenly into a 9x9-inch pan lined with parchment paper. Cover and refrigerate for at least 2 hours or until firm.
Preheat oven to 300F/150C. Line 2 large baking sheets with parchment paper.
Cut mixture into 36 squares, and place them on the baking sheets 2-inch/5cm apart (there's on need to shape them into balls).
Bake for 10-12 minutes. The cookies should stay soft and brownie-like in the center. Overbaking will make them dry. Allow cookies to cool on a wire rack.
SaveSave
SaveSave
SaveSave
SaveSave
SaveSave