Packed with peanut butter flavor and sweet, ripe bananas, these peanut butter banana muffins are loved by all. They're airy, fluffy, and some of the best muffins I've ever tried!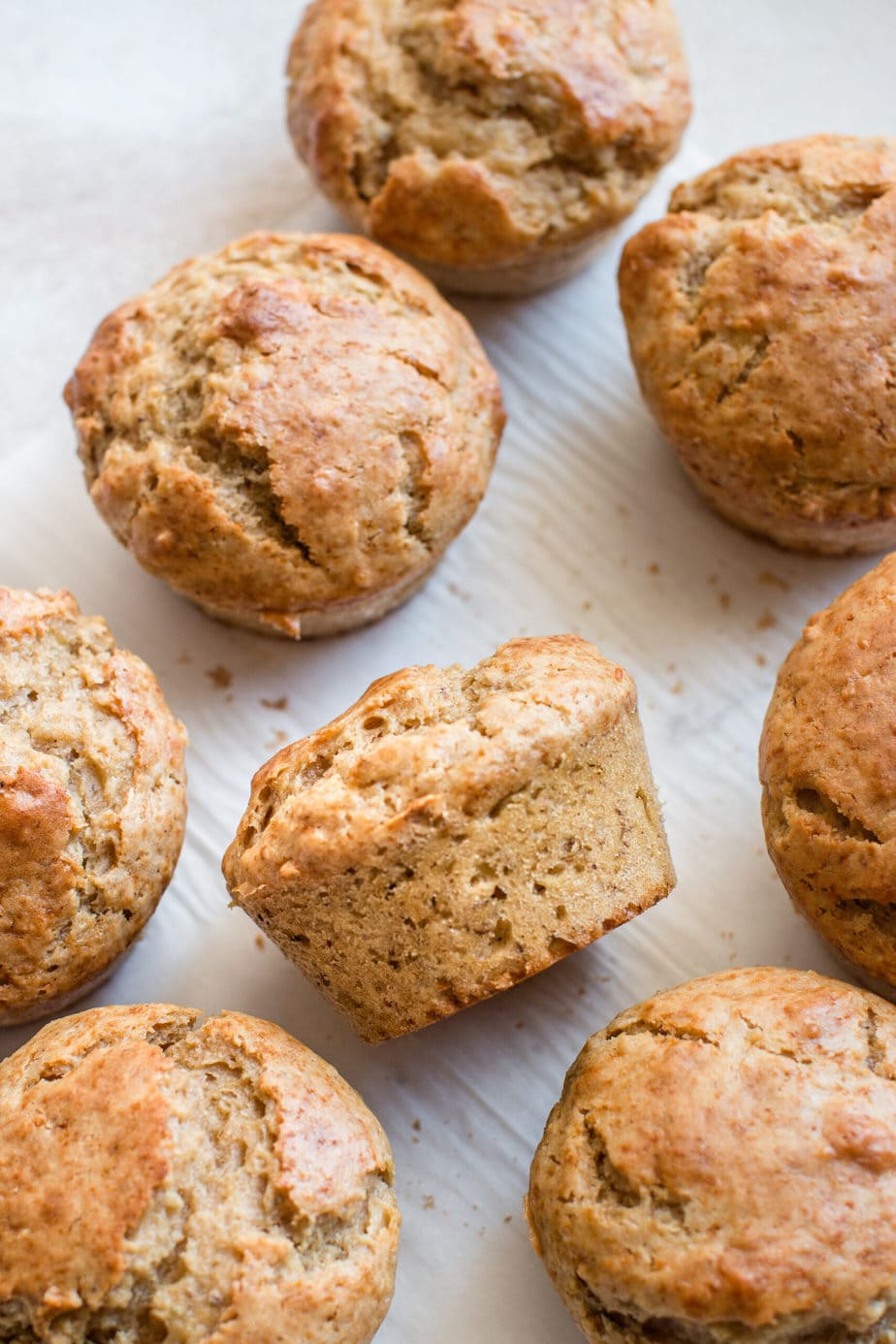 It's no question that peanut butter and banana are the perfect match. Just like peanut butter and jelly, which I've made into muffins already, creamy peanut butter is the ideal partner to sweet bananas.
Taking notes from my peanut butter banana bread, I knew that adding sour cream or yogurt would make perfectly moist and tender muffins. These easy muffins can be made in under an hour using ingredients you likely already have in your pantry – perfect for an afternoon snack or mornings when you need something special.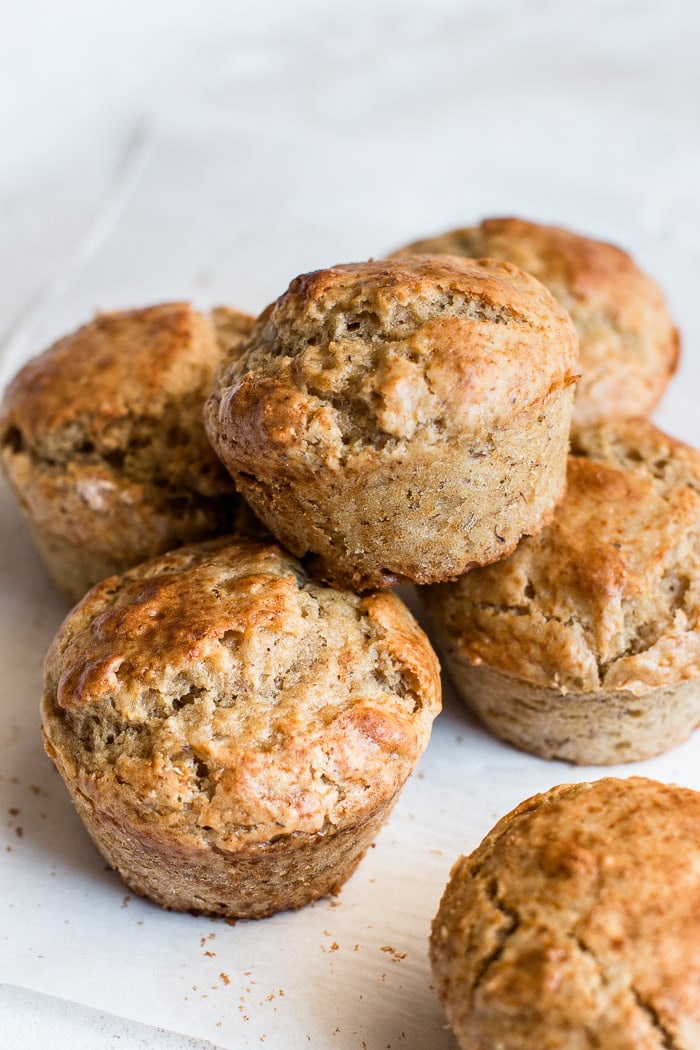 Use ripe bananas
As with any banana baking recipe, it's important to use ripe bananas. Since they act as a natural sweetener, you want them to be at least speckled brown, if not darker. The riper, the better.
Since I find myself craving these muffins regularly, I like to keep extra bananas in my freezer. You can easily use them by peeling the bananas and placing into a freezer-safe bag to freeze. Allow them to thaw completely before adding to the rest of the ingredients in the peanut butter banana muffin recipe.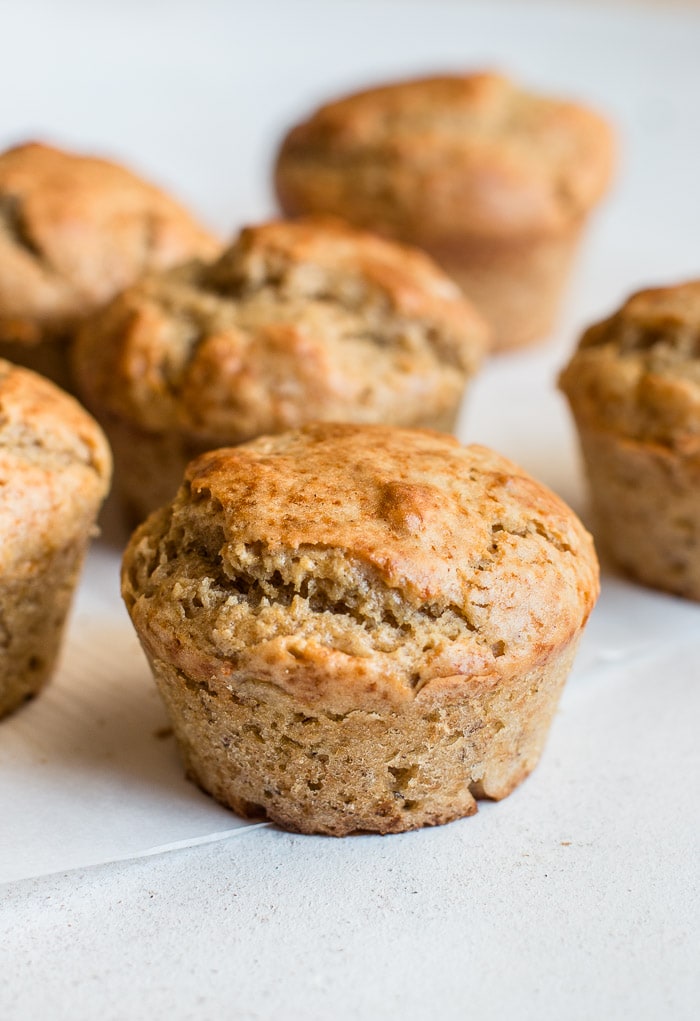 How to make peanut butter banana muffins
These quick and easy peanut butter banana muffins don't require any special tools or ingredients. Once your bananas get perfectly ripe, you can have warm muffins in under an hour and even have time to do the dishes while they bake.
Prepare your muffin tin and preheat your oven to 350°F/180°C. The oven should be ready by the time you are done mixing the batter.
In a large bowl, whisk together the dry ingredients making sure it is evenly combined.
In a separate bowl, whisk together the eggs and sugar until smooth and creamy.
Whisk in the mashed bananas, peanut butter, and sour cream (or yogurt).
Pour the wet mixture into the dry, stirring just until combined. Be careful not to overmix the batter, as this will result in dense and chewy muffins.
Stir in the chocolate chips, if using, and divide the mixture evenly between the muffin tins. Be sure to fill them up ¾ of the way full to get a perfectly domed muffin top.
Bake for 15-20 minutes or until a toothpick inserted in the center comes out clean.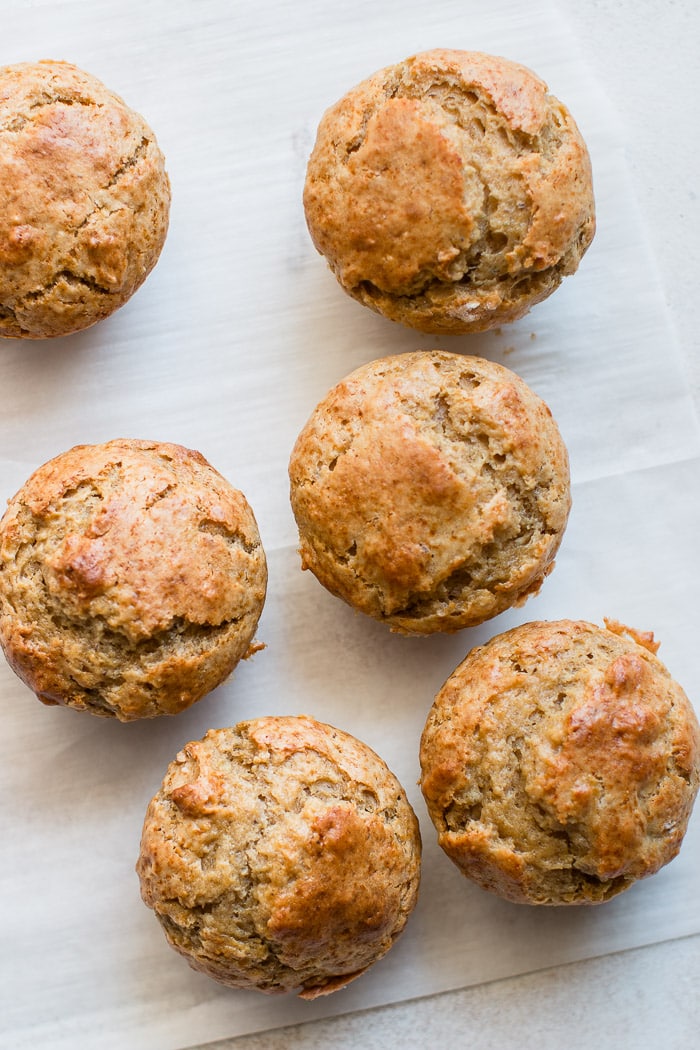 What kind of peanut butter should I use?
I prefer using a non-natural, creamy peanut butter like Skippy or Jif. This type of peanut butter contains sugar and salt which adds flavor to the muffins. It's also thicker because of added stabilizers which provides structure.
Can I freeze peanut butter banana muffins?
Yes, these muffins are perfect for freezing. Place in a freezer safe container or wrap up well in plastic wrap and freeze for up to 2 months. Thawed overnight or reheated in the oven, they taste just as good as a fresh batch!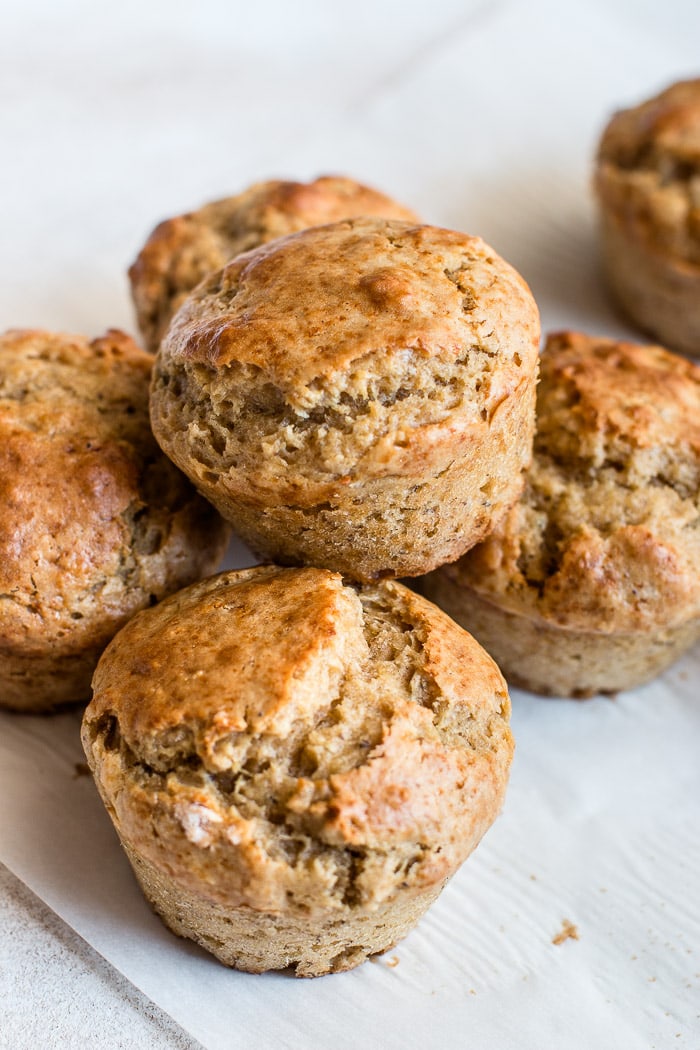 More of my favorite banana recipes: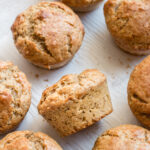 Peanut Butter Banana Muffins
This easy recipe is made with ripe bananas, creamy peanut butter, and dark chocolate chips if you want to add them. These muffins are the perfect snack or breakfast and require no special equipment to make!
---
Ingredients
1 1/4

cups

(170g) all-purpose flour, sifted

1

teaspoon

baking powder

1

teaspoon

baking soda

1/2

teaspoon

ground cinnamon

1

large egg

1/2

cup

(100g) light brown sugar or granulated sugar

2

large ripe bananas, mashed well

1/2

cup

(125g) creamy peanut butter, preferably non-natural

3/4

cup

(180 ml) sour cream or plain yogurt

optional: 1/2 cup peanut butter chips or chocolate chips
Instructions
Preheat oven to 350°F/180°C. Grease a muffin pan or line with cupcake liners.

In a large bowl mix together flour, baking powder, baking soda, and cinnamon.

In a medium bowl, whisk together eggs and sugar until well combined. Add bananas, peanut butter, and sour cream and whisk until combined. Pour the egg mixture into the flour mixture and mix as little as possible, just until combined. Stir in chocolate/peanut butter chips if using.

Divide mixture between muffin cups, filling about ¾ full. Bake for 15-20 minutes or until a toothpick inserted into the center of a muffin comes out clean. Transfer to a wire rack and allow to cool for 10 minutes before removing from pan.

Store muffins in the fridge for up to 5 days. Bring to room temperature before serving. Muffins can be frozen for up to 2 months. Thaw overnight in the fridge or for an hour at room temperature.