Fudgy banana Nutella popsicles made with only 3 ingredients!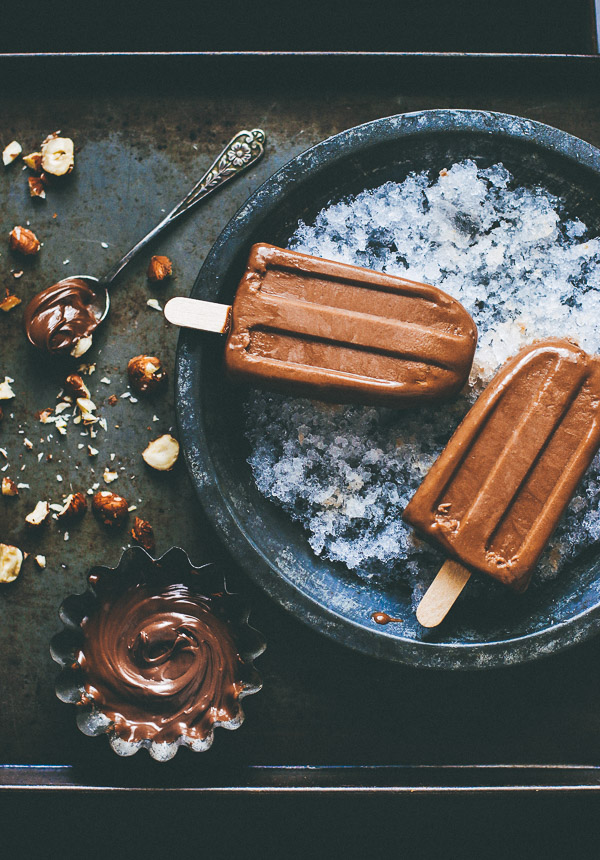 I've found a new way to indulge in Nutella. I'm talking fudgy, creamy, silky smooth Nutella goodness frozen into popsicles. And the most wonderful thing about them is that they're made with only 3 simple ingredients. I urge you to go and make them right now!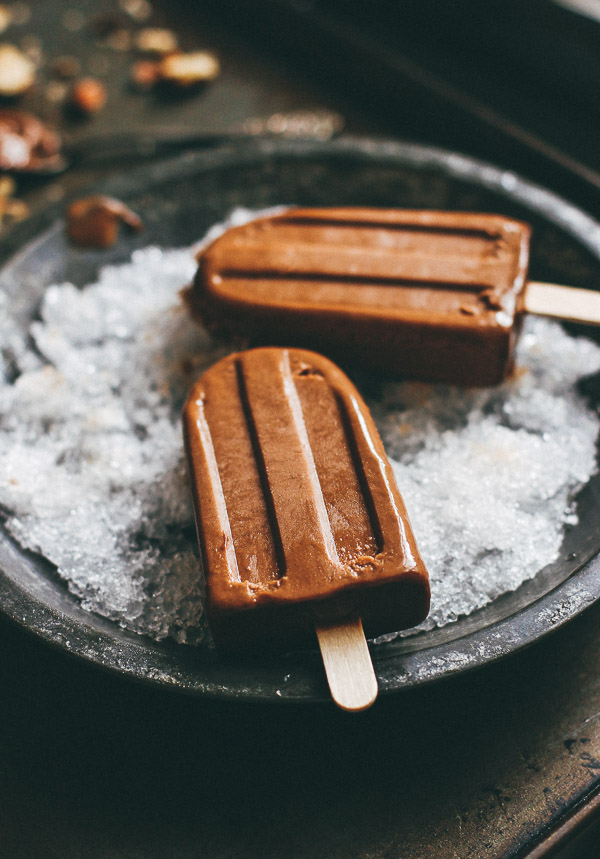 Use ripe bananas. That way they are softer and sweeter and give the popsicles a better flavor and texture.
You can skip the yogurt if you want, but since the bananas and Nutella are sweet (not that that's really a problem), a bit of sourness complements the flavor well.
Unmolding the pops may be a bit difficult since they are super fudgy. The best method would be to place the mold inside a container that is as tall as your mold, then fill the container with warm (not hot) water. Wait about 20 seconds, then take the mold out of the water and pull the pops out gently by gripping the handle. If they still don't come out, place in the water a little longer.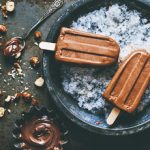 3-Ingredient Banana Nutella Popsicles
Fudgy banana Nutella popsicles made with only 3 ingredients!
YIELD
2
.5 cups/600 ml (6-10 pops, depending on mold size)
Ingredients
4

medium-large ripe bananas

, chopped

½

cup

(120 ml) Nutella (or 1-2 tablespoons more if you're like me)

¼

cup

(60 ml) plain yogurt
Instructions
Place bananas in a blender or food processor and process until pureed. Stir in Nutella and yogurt and process until smooth.

Divide mixture between molds (using a pitcher makes this easier) and snap on lids or popsicle sticks. Place molds in the freezer for at least 6 hours.

For easy removal, place mold inside a container filled with warm water. Wait a few seconds, then pull out gently by gripping the handle.
SaveSave
SaveSave