Learn how to make classic homemade pizza dough that everyone will love. It's simpler than you think if you just follow all my tips!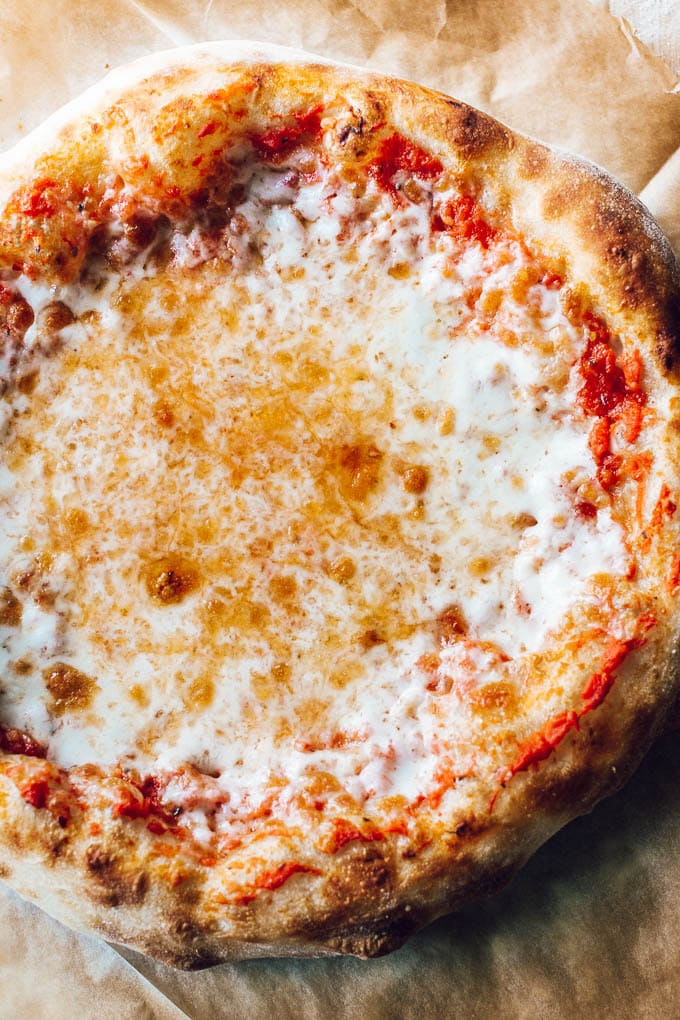 Making homemade pizza dough isn't as complicated as it may seem, and if you ask me, it's definitely worth learning. After 2-3 tries and, yes – a bit of frustration – it can become a simple and fun activity, so leave your fears aside and just stick with me.
My basic dough recipe is based on classic pizza crust. It's not too thick nor too thin, and is both chewy and crispy on the edges.
Is bread flour really necessary?
Bread flour makes for a chewier crust than all-purpose flour, and overall yields better results so I highly recommend it. Still, it can be substituted for a same amount of all-purpose flour if that's all you have.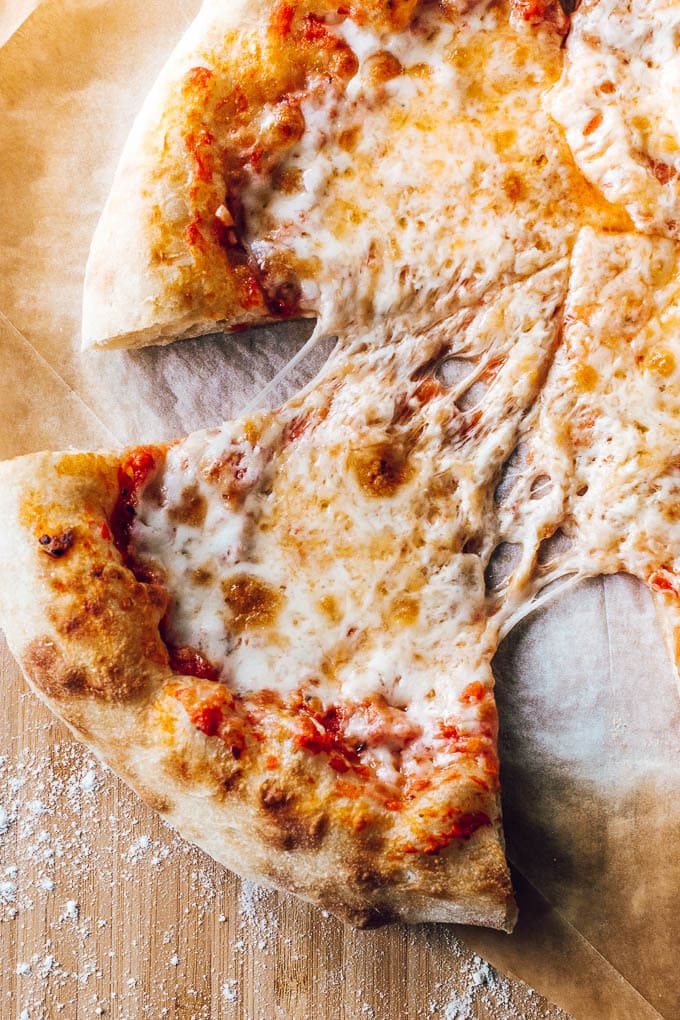 Freezing dough
After the dough has risen, you can divide it into as many portions as you like and shape each portion into a disc. Wrap each disc individually with plastic wrap and place into zip lock bags. Squeeze out all the air and seal the bags. Dough can be frozen for up to 2 months.
To thaw, place a disc in the fridge overnight or for about 12 hours. Remove it from the fridge about 30 minutes before using so that it reaches room temperature, then either shape it or continue with the rest of your recipe.
Treat the dough gently and with care, especially while shaping it, so that it turns out as perfect as possible.
Many other tips can be found in my pizza post.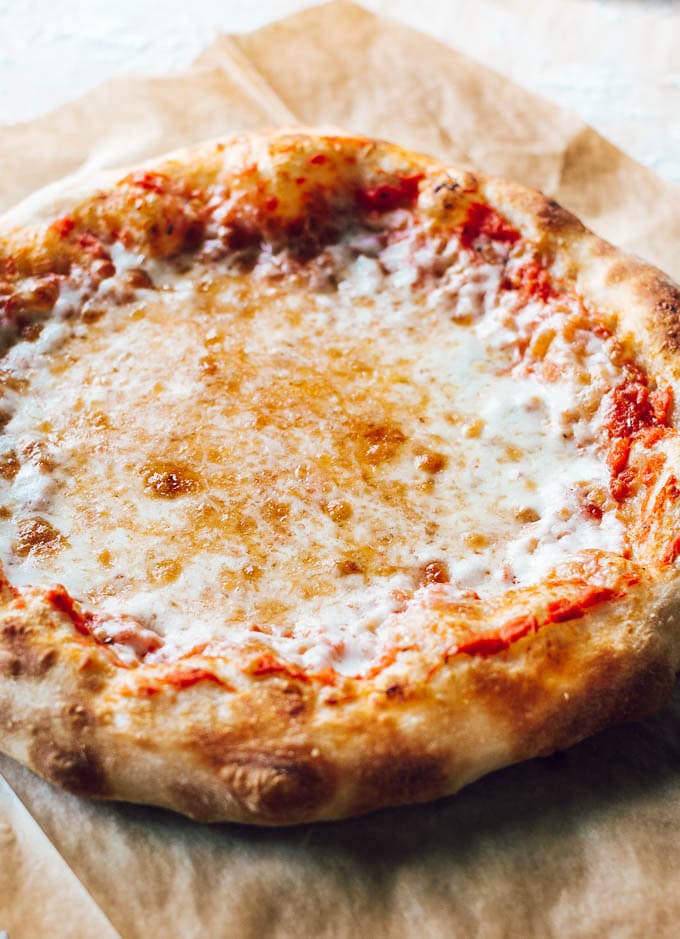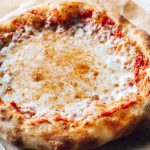 Pizza Dough Recipe
This recipe makes one very large pizza crust (14 inch/35 cm), or you can make two medium pizzas instead.
---
Ingredients
2 and 1/8

cups

(300 g/10.5 oz) bread flour, sifted (or all-purpose flour - bread flour will yield a chewier crust)

1

teaspoon

granulated sugar

1

teaspoon

salt

1

teaspoon

instant dry yeast

3/4

cup

plus 1 tablespoon (195 ml) lukewarm water

Oil

(olive, vegetable, canola), for greasing
Instructions
Place flour, yeast, sugar, and salt in the bowl of a standing mixer and mix until combined. Attach the dough hook to the mixer. Add water to the flour mixture, and mix on low speed until dough comes together, 2-3 minutes. Continue mixing for another 7 minutes on low-medium speed until dough is completely smooth and elastic and pulls away from the sides of the bowl. The dough should be slightly sticky, but if it feels too sticky, add more flour, one tablespoon at a time, or if it feels too dry, add more water.

Place dough in a large bowl brushed with oil, and toss to coat (the fat will keep the dough from drying out). Cover with plastic wrap and let sit in a warm place or on the counter for 1-2 hours, or until doubled in size. Alternatively, you can place dough in the fridge overnight or up to 24 hours. If refrigerated, before using the dough, place the bowl at room temperature for 30-60 minutes to reach room temperature.

After the dough has risen, punch it just slightly to remove air. It's now ready to be shaped.

To proceed with a full pizza recipe, click

here

.