An authentic recipe for rich and tender brioche bread.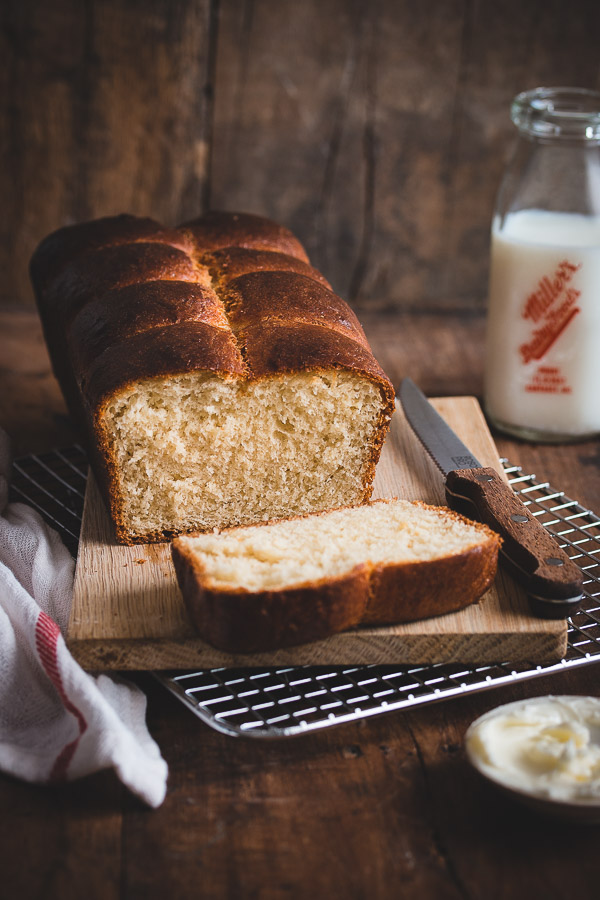 If there's one bread you need in your life, it's French brioche—a bread made rich and tender by its high content of butter and eggs. This recipe for brioche dough is good not just for a loaf, but also for buns and other decadent goodies like babka and cinnamon rolls.
The unique method used in making a brioche compared to other breads is the addition of soft butter to the dough. Once the ingredients are combined and a dough comes together, butter is added a few pieces at a time until it's fully incorporated.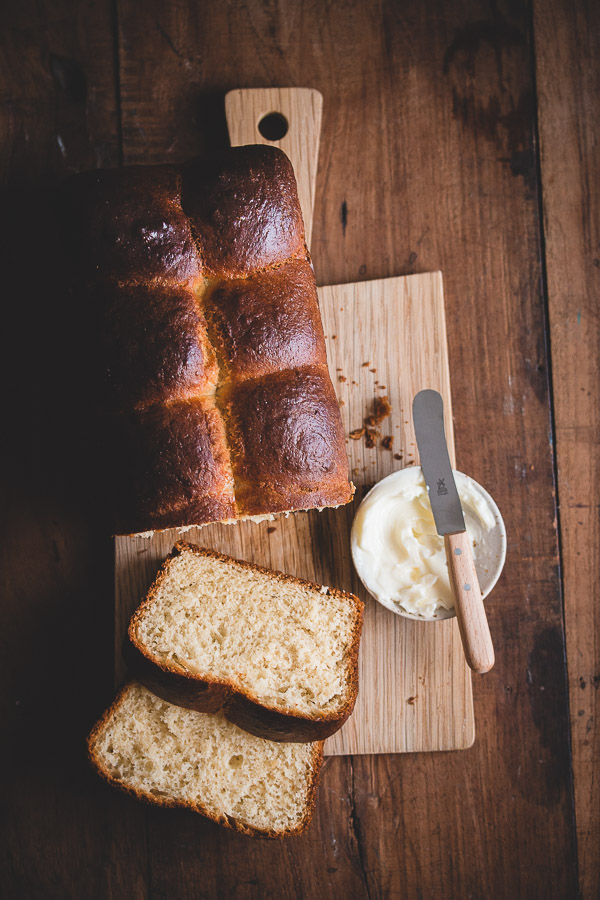 After kneading, the dough is very soft and has to be refrigerated for several hours or overnight. It can be kept in the fridge for up to 2 days.
It's ok if it doesn't fully double in size; as long as it has risen, it's fine.
The next step is to take the dough out of the fridge and shape it into a loaf, place it in the pan, then let it sit at room temperature until almost doubled in size and it fills the pan.
Don't open the oven door until a crust is formed and the bread has fully risen, at least 10 minutes, or it can fall flat.
Although the smell will be hard to resist, make sure that the bread is fully cooled to room temperature before slicing it.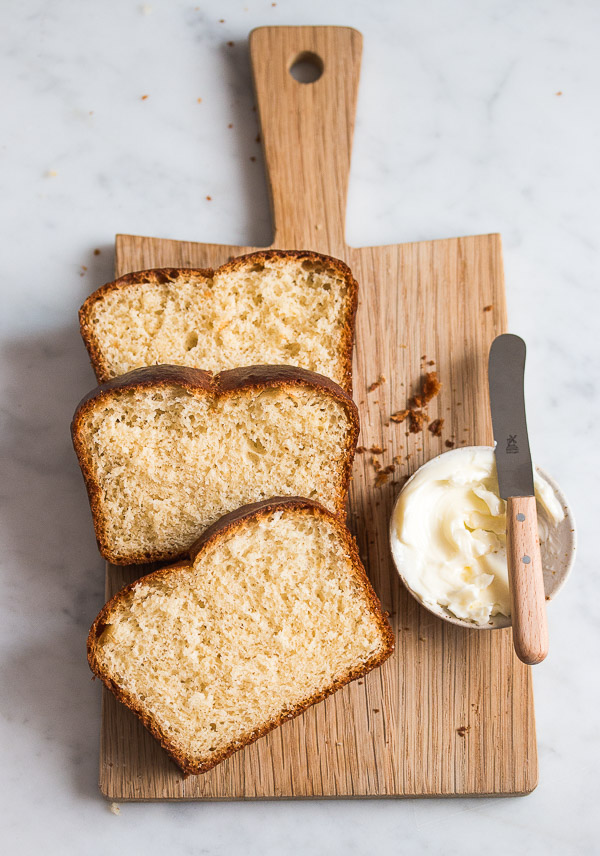 Brioche
This recipe can be doubled to make two loaves.
Ingredients
1¾ cups (250 g/9 oz) all-purpose flour
3 tablespoons (35 g/1.2 oz) granulated sugar
1½ teaspoons instant yeast
¾ teaspoon fine salt
2 large eggs
¼ cup (60 ml) lukewarm (110F) whole milk (or water)
1 teaspoon pure vanilla extract
4 oz (1 stick/113 g) unsalted butter, at room temperature, cut into small cubes
For the glaze:
Instructions
Making the dough: Place flour, sugar, yeast, and salt in the bowl of a standing mixer and mix to combine. Attach the dough hook to the mixer. Add eggs, milk, and vanilla and mix on low speed for 2-3 minutes, until dough comes together. Increase speed to low-medium and add butter, a few pieces at a time, mixing until fully incorporated before adding more. Scrape down the sides of the bowl. Continue mixing for 10 minutes until dough pulls away from the sides. It will be soft and sticky and will look oily—that's ok. Place dough in a large bowl, cover with plastic wrap, and leave in the fridge for at least half a day or overnight (it can be kept in the fridge for up to 2 days).
The next day, grease an 8½ x 4½ loaf pan.
Pull the dough from the fridge and divide it into 8 equal pieces. Form each piece of dough into a ball and arrange the balls on the bottom of the loaf pan (2 rows of 4 balls). Cover pan loosely with plastic wrap and leave at room temperature until almost doubled in size and almost fills the pan, 1-2 hours (rising time will depend on how warm the room is; the warmer it is, the faster it will rise).
Preheat oven to 350°F/180°C, making sure to allow plenty of time for it to heat fully before the bread has finished rising.
For the glaze beat one large egg with 1 tablespoon of water. Remove plastic wrap from pan, brush the top of the loaf with a thin layer of the glaze, and place the loaf on middle rack of oven. Bake for about 40 minutes (if you have a thermometer, the center of the loaf should register 190F). Allow bread to cool for 20 minutes, then remove from pan and allow to cool completely before slicing.
Brioche will stay fresh for 24 hours in an airtight container at room temperature.