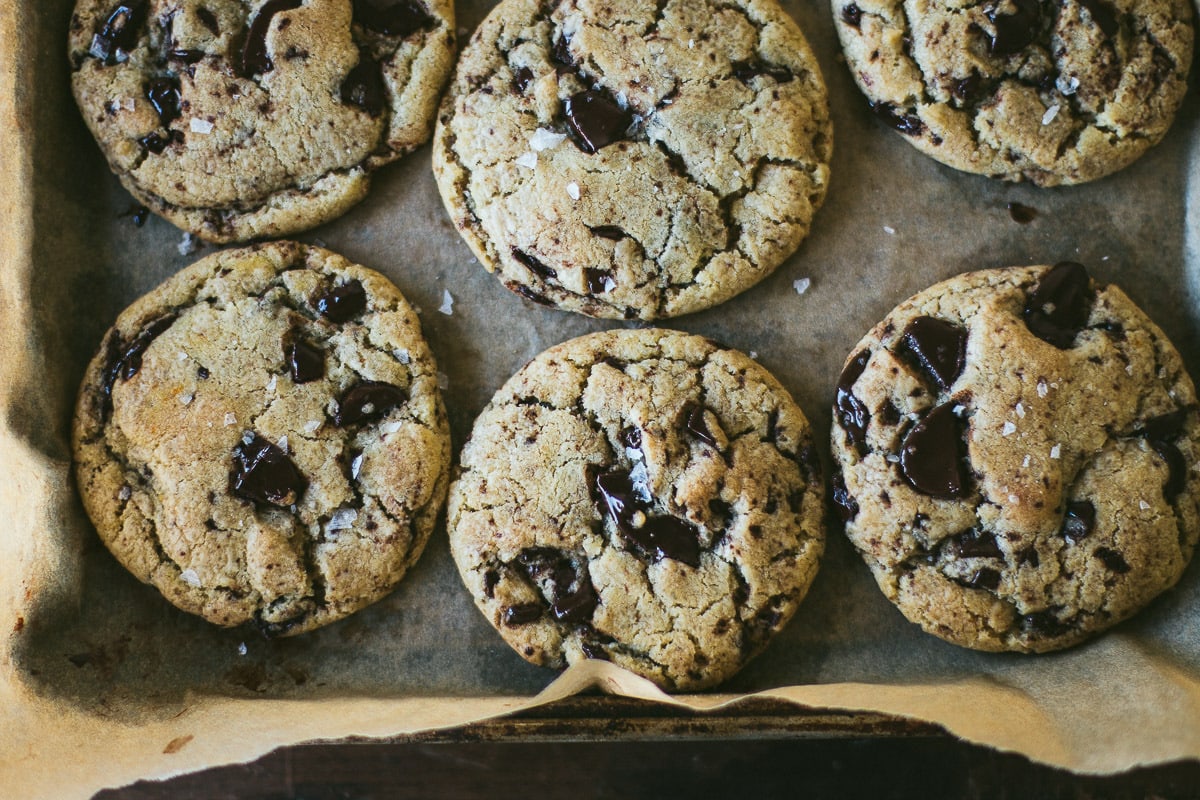 When we moved into our new larger apartment, we promised ourselves that we would host more, which turned out to be just the excuse we needed to invest in new furniture. We invited over every possible human being for the first two months, and no one since then. It seems like the time we invested into buying the furniture took longer than that. We decided we're still too young to be that lazy and that we should at least invite our family over for dinner. We cooked and cleaned all day (can you guess which took longer?), and ate cookies throughout all of that to keep us energized. Luckily we doubled the recipe so our family could also enjoy some.
When I first spotted these beauties by Tara O'Brady, they looked so pretty, which to be honest was the only real reason I wanted to make them. Mine ended up looking very similar, which was already enough to satisfy me, but they also tasted amazing, and if we ignore the part where you need to chop 12 oz. of chocolate by hand, they were easy to put together—no mixer involved, no room temperature ingredients, no dough chilling. You just have to melt, mix, and bake to have perfect homemade cookies.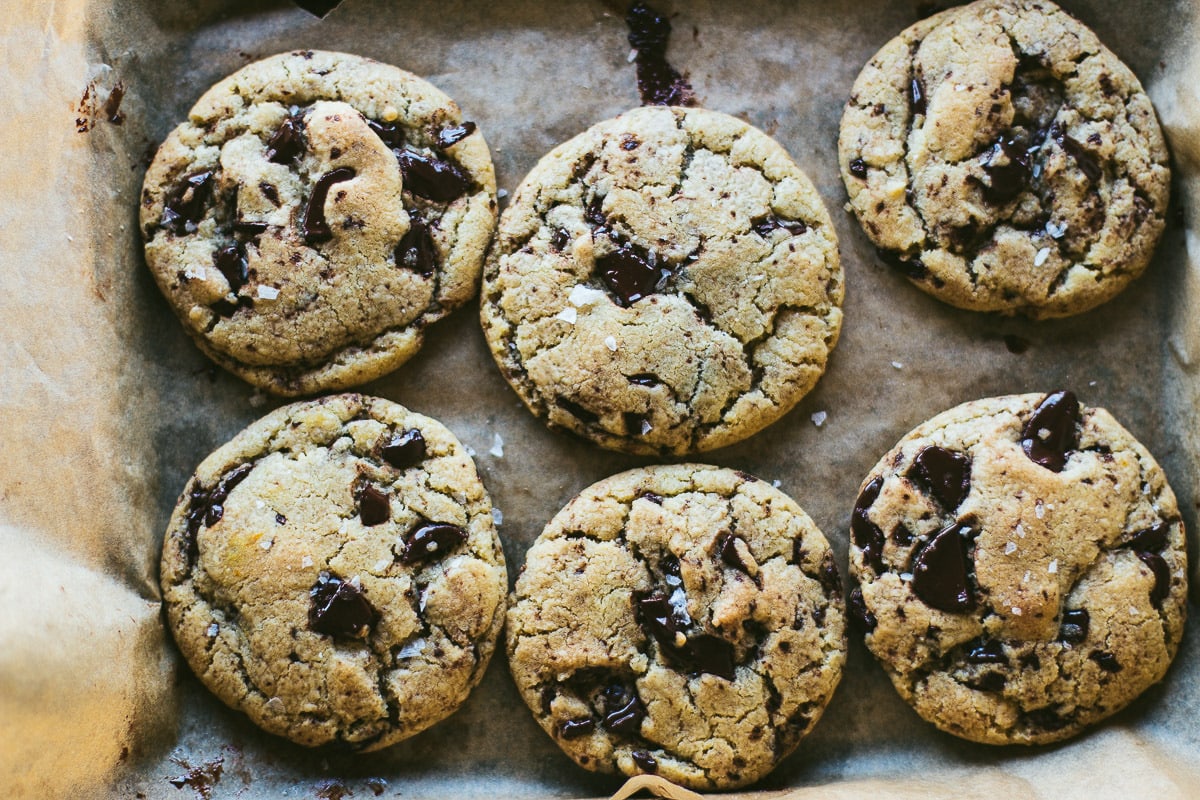 This recipe suggests using chocolate bars or high quality chocolate, semisweet or bittersweet, instead of chocolate chips which have stabilizers and a different flavor and texture. That's part of why these cookies are so great.
When ready, these cookies should be crackly and golden brown in color. I like to take them out of the oven when they are just beginning to get golden, that way they stay soft in the center even at room temperature. If the cookies aren't soft, that means they're overbaked and you'll need to try again, baking them for less time. Once you get them just right, you'll understand how wonderful they really are.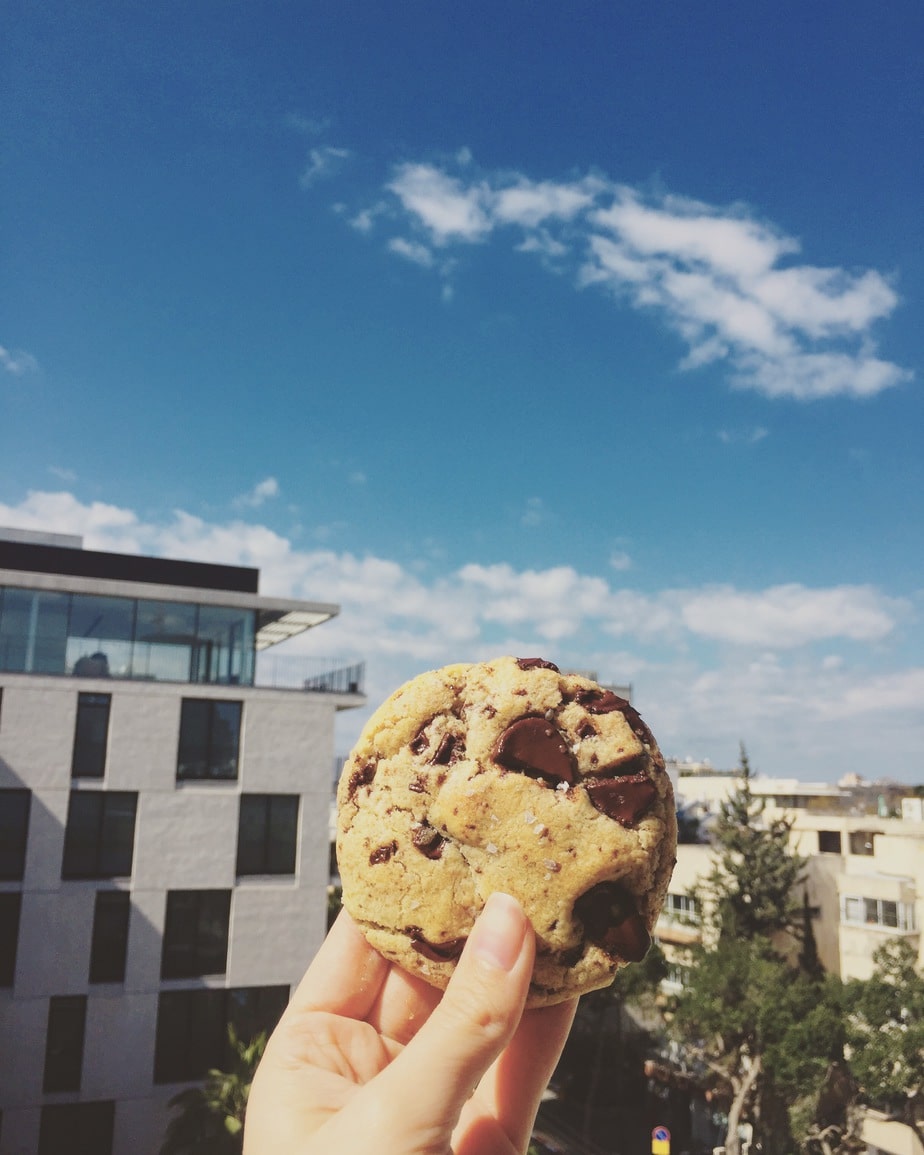 Recipe source:
Seven Spoons
by Tara O'Brady.