This smooth and luscious lemon curd can be used as a filling, topping, or spread. The recipe is versatile, so you can customize it to suit your own taste.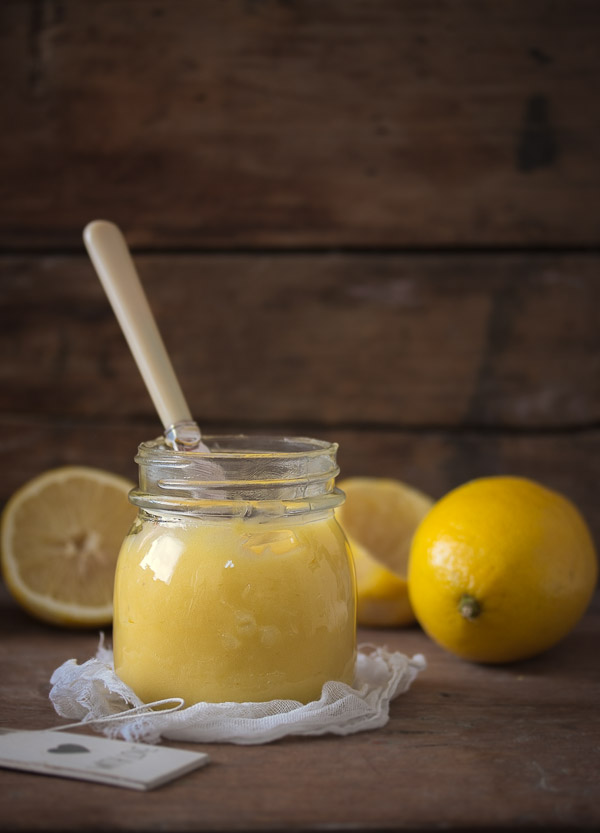 Lemon curd is one of Erez's favorites, so you can believe me when I say that I've made it countless times. Although it may take a couple of tries to really get the hang of it, once you do, it becomes incredibly easy! Today it took me about 20 minutes from start to finish – 10 for preparation, 10 for cooking, and about 2 more for straining and whisking the butter.
Lemon curd can be used as a spread, such as on scones, or as a filling or topping for pavlovas, cheesecakes, layer cakes, tarts, sandwich cookies, parfaits, and more.
This recipe is the one I use almost all the time. It's simple since it doesn't require separating the eggs, and it's also very light. I'll sometimes tweak the recipe a bit, following the guidelines below, if I want it a bit sweeter or richer. If you've never made lemon curd before, I suggest starting with the recipe as-is; it has a good balance of sweetness and tartness, and is full of lemon flavor.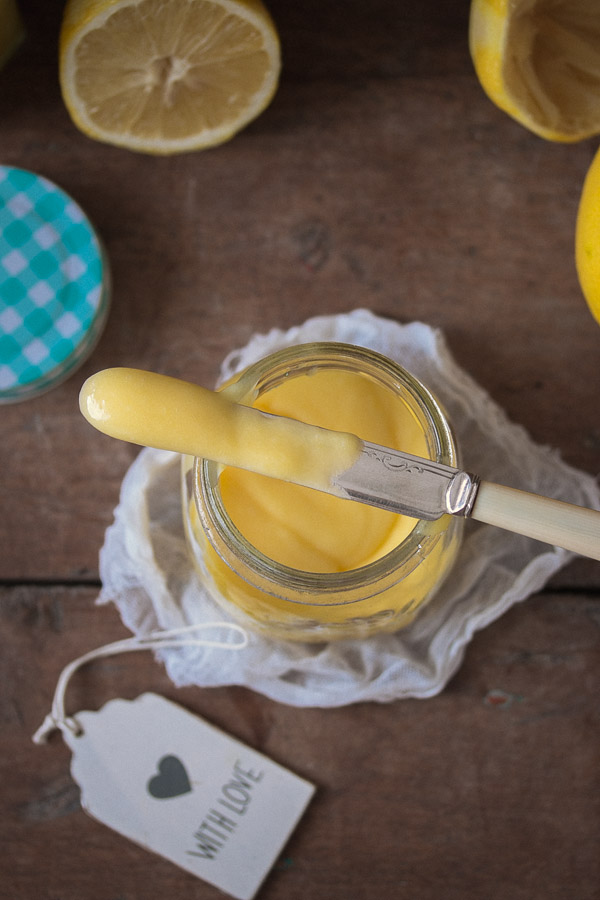 Let's go over the ingredients:
Eggs
Using whole eggs is not only simple, but also makes for a light curd. Instead of 3 whole eggs, you can use 2 whole eggs plus 2 egg yolks, 1 whole egg plus 4 egg yolks, or just 5-6 egg yolks. The more egg yolks you use, the richer and creamier (and somewhat heavier) the curd will be. It will also yield a much yellower curd as opposed to recipes using whole eggs only.
Sugar
I like a curd that's tart and not too sweet, but if you prefer it the other way around, you can add a few more tablespoons (2-4) of sugar.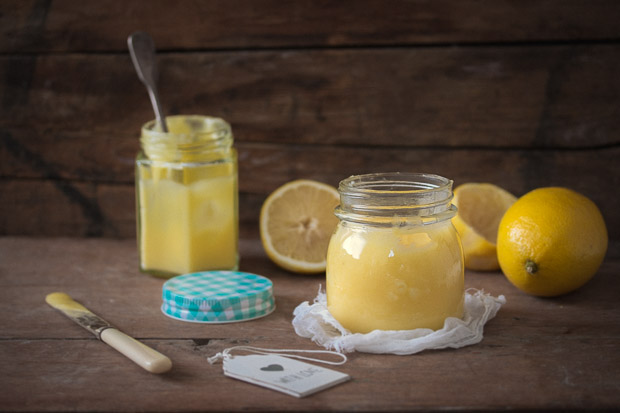 Lemon
This curd is full of lemon flavor. For a milder flavor, you can always use a bit less juice and zest (or more if you want it more lemony!).
Butter
Personally, I like a mild buttery flavor, but it all depends on personal taste. Butter not only adds flavor, but it also makes for a smoother and creamier consistency. If preferred, you can add more butter than the recipe suggests (up to ½ cup). Since adding the butter is the last step of the process, add as much as you like until you reach the desired taste.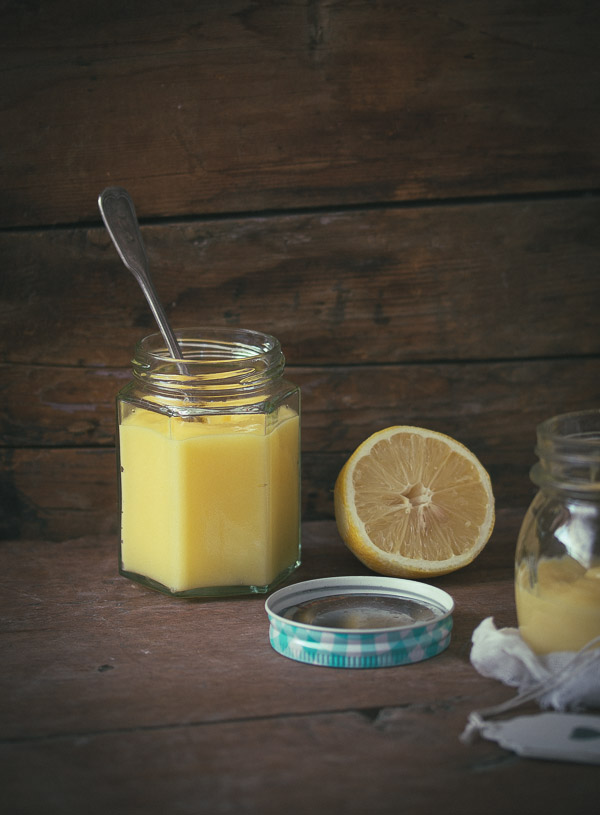 Tips
The curd should be cooked gently, because if it boils or gets too hot, it will curdle. Although it is possible to cook it on low heat in a saucepan, I highly recommend using a double boiler – this means setting the ingredients in a heatproof bowl placed over a saucepan with simmering water. When using a double boiler, it's important to note that the bowl should not touch the water and be above the water, not in it. Make sure that the water has moderate bubbles and isn't heavily boiling at any point.
If your curd doesn't seem to thicken after 10 minutes or so, simply increase the heat.
Straining the curd after cooking makes it smoother and eliminates any lumps or pieces of cooked egg.
When grating the lemon zest, avoid grating the pith (the white part underneath). The pith is very bitter and will change the flavor of the curd.
Whisking the mixture constantly while cooking as the recipe suggests doesn't mean you need to whisk it non-stop, but it does mean you should stay near the stove, keep an eye on it, and stir often so it won't curdle.
Lemon curd freezes well for about 2 months. You can always find some in my freezer!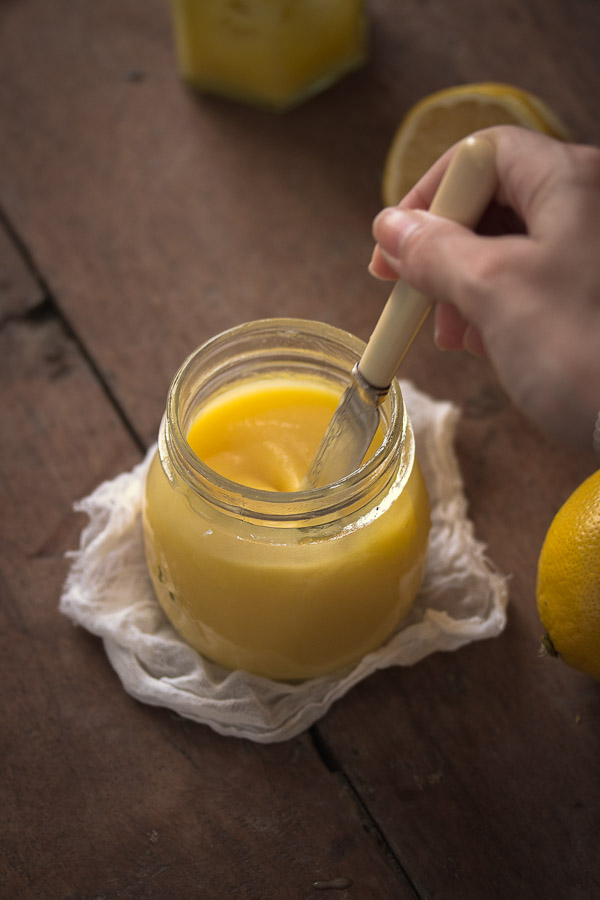 More Lemon Recipes: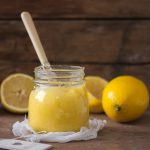 Lemon Curd
This smooth and luscious lemon curd can be used as a filling, topping, or spread. The recipe is versatile, so you can customize it to suit your own taste.
Ingredients
3

large eggs

¾

cup

(150g/5.3 oz) granulated sugar

1

tablespoon

lemon zest

½

cup

(120 ml) freshly squeezed lemon juice (2-3 lemons for both zest and juice)

¼

cup

(½ stick/56 g) unsalted butter, cut into small pieces
Instructions
Note: Before you start, you may want to refer to the above post which contains useful information.

In a medium heatproof bowl, place eggs, sugar, lemon zest, and juice and whisk to combine. Place the bowl over a saucepan of simmering water (bain-marie). Cook on moderate heat, whisking constantly, until mixture becomes thick (mine was ready in 10 minutes). If you have a thermometer, it should register 170F/75C; otherwise, it should coat the back of a wooden spoon and leave a clear pass if you run your finger through it. The curd will thicken more once cooled.

Remove from heat and immediately strain mixture through a sieve. Add butter and whisk until completely melted and incorporated, and mixture is smooth.

Cover and refrigerate for at least 4 hours. Sometimes a "skin" can form on the surface of the curd. To prevent it, press a piece of plastic wrap directly onto the surface.

Lemon curd can be kept in an airtight container in the fridge for up to a week, or can be frozen for up to 2 months. To thaw, place overnight in the fridge.