In the last year I've made something like 30 different babkas, and I became obsessed with finding the best recipes. I tried all kinds of doughs but since chocolate babkas are my weakness, I almost never used a different filling. But then last week my mom called and politely asked me to bring anything other than chocolate babka to our next dinner. "Not again," she said, "it starts to get a bit boring." And while I'll forever disagree with that last statement, I did agree that it was time to make something different. Cheese babka is her favorite, so my mission became to make her the best cheese babka she's ever tasted.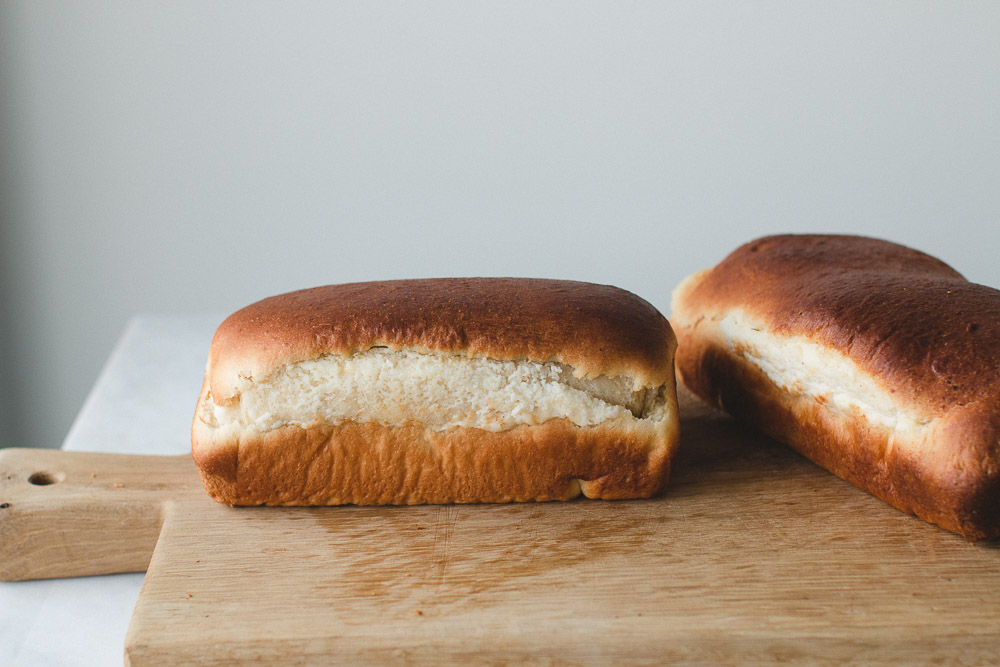 As rarely happens, the bread was so perfect the first time I made it that I couldn't think of anything to help make it better. The dough was light, airy, and flavorful, and the filling was heavenly. The only issue was that I overmixed the filling and it became rather liquid, so I had trouble making a traditional babka shape. I ended up rolling the dough quickly and throwing it into the pan before my entire kitchen was flooded with cheese filling. I figured the result would taste fine regardless, but it was more than that. It was the best cheese brioche I've ever tried, and I saw my mom's approval as soon as she took her first bite.
The dough is soft, rich, and brioche-like, therefore it's recommended to leave it in the fridge overnight (at least 6-8 hours) for the first rise, rather than at room temperature. It will be much easier to work with after chilling, plus it tastes better this way. The filling is so good you're gonna lick it nonstop before it gets inside the bread. I like to use both ricotta and cream cheese but you can replace the cream cheese with the same amount of extra ricotta.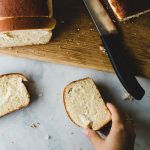 Ricotta Cheese Swirl Bread
---
Ingredients
Dough:
3 ¼

cups

(450 g/16 oz) all-purpose flour, sifted, plus extra for dusting

1/3

cup

plus 1 tablespoon

(75 g/2.6 oz) granulated sugar

4

teaspoons

(12 g) instant dry yeast

1 ¼

teaspoons

fine salt

3

large eggs

, at room temperature

1/3

cup

(75 g/2.6 oz) sour cream

140

g/5 oz unsalted butter

, at room temperature, cut into small cubes
Filling:
60

g/2 oz unsalted butter

, at room temperature

1 1/4

cups

(300 g/10.5 oz) ricotta cheese

1/2

cup

(100 g/3.5 oz) cream cheese

3/4

cup

(80 g/3 oz) powdered sugar

¾

teaspoon

vanilla extract

1

large egg plus 1 egg yolk

1½

teaspoons

cornstarch
Instructions
To make the dough: Place flour, sugar, and yeast in the bowl of a standing mixer fitted with the dough hook and mix on low speed until combined. Stir in salt. Add eggs and sour cream and mix until dough comes together, 2-3 minutes. While mixer is running, add butter, a few cubes at a time, and mix until incorporated, about 1-2 minutes. Continue mixing for another 8 minutes on medium speed, until dough is smooth and pulls away from the sides of the bowl (it will still stick to the bottom, that's ok). During mixing, scrape down the sides of the bowl using a spatula as needed.

Transfer dough to a large bowl brushed with oil (the fat will keep the dough from drying out), cover with plastic wrap, and leave in the fridge for at least 6-8 hours or overnight.

To make the filling: Mix all ingredients as little as possible, just until combined. Don't overmix or else the filling will become too thin. It's ok if it's still grainy.

Grease two loaf pans (I used 9×4 inch) with oil and line the pans with parchment paper, leaving enough overhang on the sides for easy release of the bread later. Set aside.

Rolling and shaping: Divide dough in half. Roll out each half on a lightly floured surface and shape into a rectangle measuring 16×14 inches (40×35 cm). Spread half of the cheese filling over each rectangle, leaving a small border around the edges of the dough. Roll up the dough like roulades, starting from the long side closest to you and ending at the other side. Press to seal the ends and rest the rolls on their seams. Carefully lift bread into pans. Cover pans loosely with plastic wrap and leave to rise on the counter for 1½ -2 hours.

Preheat oven to 340°F/170°C.

When bread is ready, remove plastic wrap and place pans on middle rack of oven. Bake for 25-30 minutes until golden brown. Allow to cool completely on a wire rack. Serve warm or at room temperature.

Bread will stay fresh for 24 hours in an airtight container at room temperature. It also freezes well for up to 2 months. To thaw, leave overnight in the fridge, or rewarm in oven.