The perfect cut-out sugar cookies with neat edges, superb vanilla flavor, and a dreamy dough to work with.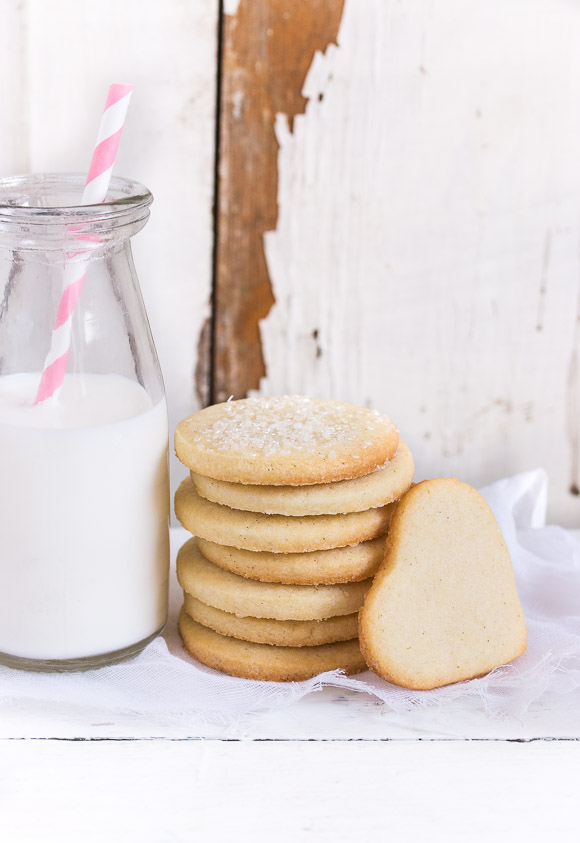 Have you ever made sugar cookies that ended up spreading all over your cookie sheet? Then welcome to the club! One time I even placed the cookies so close to each other while baking that I ended up with one giant monster cookie. Not that I can really complain about that.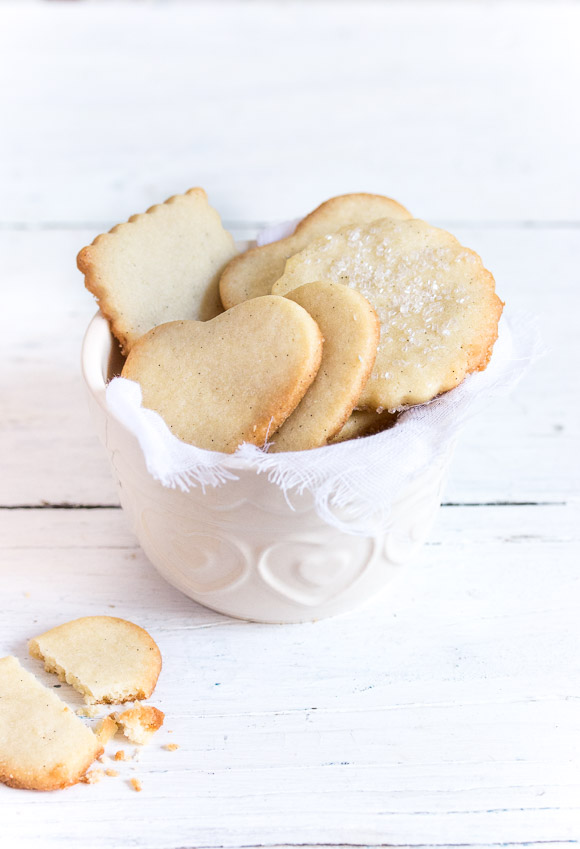 This cut out sugar cookie recipe is a recipe my mom has been using forever, and because she's had success with it all these years, I figured I would, too. The first time I tried it, though, I took a few shortcuts because I was too impatient – an issue I deal with quite frequently. Although the cookies looked quite messy, they were so delicious I ate them all to comfort myself. All I'm saying is just stick to the recipe and the chilling times, and you'll end up with beautiful looking cookies that also taste amazing.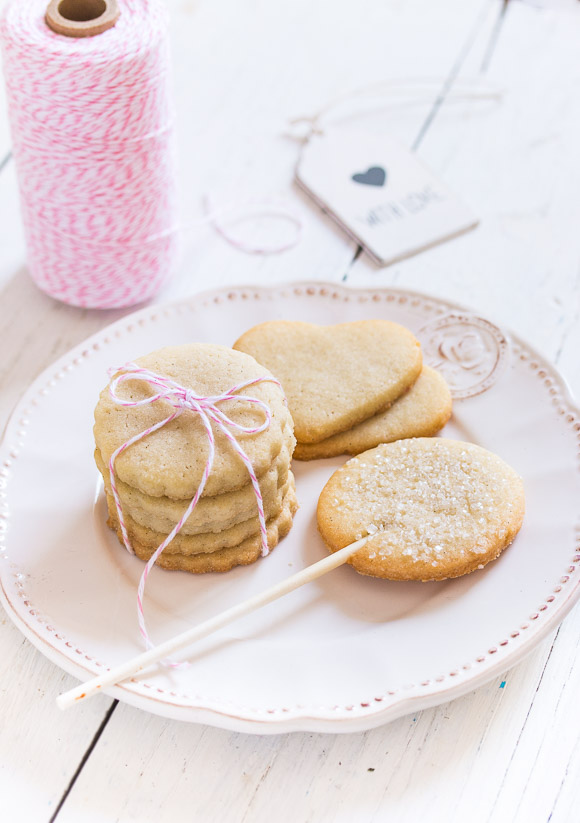 Pay attention to your dough at all times
The moment it gets warm or hard to work with, put it back in the fridge until it's firm again, even if the recipe didn't say to. Dough can get warm on a hot day or if you've played with it for a while. Try to work as quickly as possible, which is a good rule whenever you're working with any kind of dough.
If you don't have enough space to roll out a large piece of dough, once your dough is ready, divide it in half and make two discs instead of one. Then roll each disc separately, merge their scraps, and re-roll.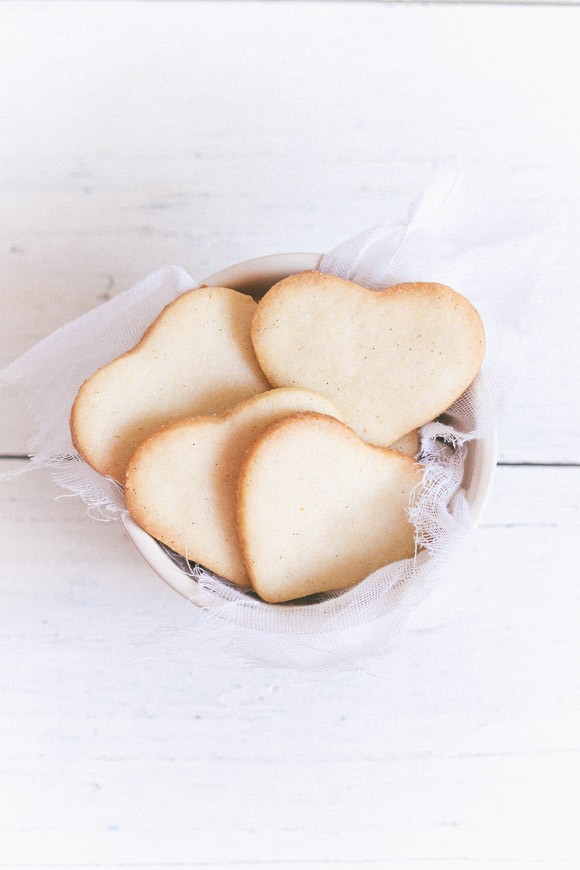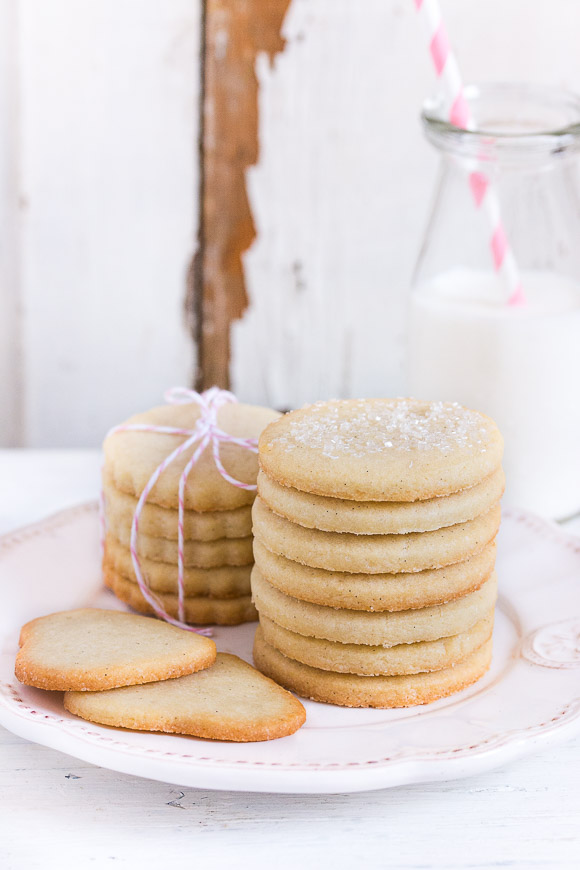 With or without baking powder?
I usually make the recipe without adding any leaveners (i.e., baking powder/soda) and beat the butter and sugar just until they're combined. If you prefer the texture of the cookies to be light and fluffy, add baking powder and beat the butter and sugar for longer (I'll explain more in the recipe). The thing is, by beating too much air into the dough or adding baking powder, the cookies will be more prone to spreading. With that said, in both cases you should end up with super tasty cookies that hold their shape well.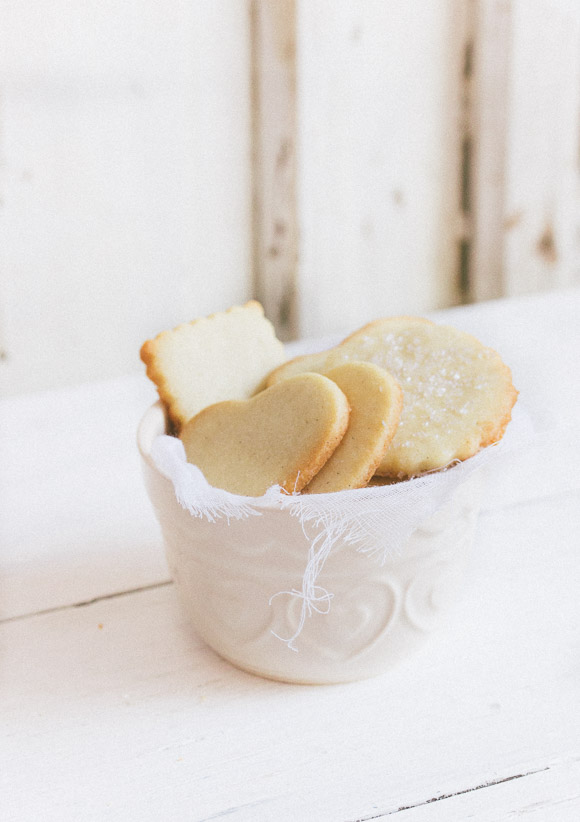 More Cookies: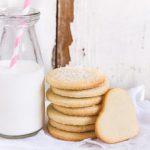 Ultimate Cut-Out Sugar Cookies
YIELD
:
2
-3 dozen cookies (depending on your cookie cutter size)
---
Ingredients
2 1/2

cups

(350g/12.5 oz.) all-purpose flour

1/4

teaspoon

salt

1

cup

(2 sticks/227g) butter, at room temperature

1

cup

(200g/7 oz.) granulated sugar

1

large egg

1 1/2

teaspoons

vanilla extract

Optional: add 1/2 teaspoon baking powder if you prefer the cookies light and don't mind them spreading slightly

(for more information refer to the above post).
Instructions
In a medium bowl, sift together flour, salt, and baking powder if using. Set aside.

In a mixer bowl fitted with the paddle attachment, beat butter and sugar on medium-low speed for 1 minute (for cookies that hold their shape the best), or 3-4 minutes (for light and fluffy cookies that will still hold their shape but not as well). Beat in egg and vanilla extract just until combined. Reduce speed to low. Add flour mixture and beat just until combined. Do not overmix or the cookies will be tough.

Form dough into a ball, then flatten slightly to form a disc. Wrap with plastic wrap and refrigerate for 1-2 hours, until firm enough to roll.

If you don't want to use the dough right away, you can refrigerate it or for up to 3 days or freeze it for up to a month, then thaw it overnight in the fridge.

Take the dough out of the fridge and let it sit on the counter for a few minutes to soften slightly for easy rolling. On a lightly floured surface (or between 2 pieces of parchment paper), roll the dough to a 1/4-inch thickness. Cut out shapes using a cookie cutter and place them on baking sheets lined with parchment paper.

If at any point the dough becomes too warm, place it back into the fridge for a few minutes. Re-roll the remaining scraps and repeat. Place sheets with cookies in the freezer or fridge for at least 15 minutes, until firm, so that they will be less prone to spreading.

Preheat oven to 350F/180C. Bake cookies for 8-12 minutes, or until cookies appear golden brown at the edges. Baking time will vary and may take longer depending on the size of the cookies. Allow cookies to cool in the pan for 10 minutes, then gently transfer to a wire rack to cool completely.

Store cookies at room temperature in an airtight container for up to a week or freeze for up to 2 months. To thaw, leave on the counter, still covered, or overnight in the fridge.