Satiny and shiny, airy and perfectly smooth, every bite of this stable buttercream is like a candy cloud.
Thanks to its superb smooth texture, Swiss meringue buttercream is perfect for cupcakes or cakes such as rose or ruffle. You can add pretty much any flavor to it: purees, melted chocolate, zest, instant coffee granules, or any flavorful extract.
Note: There are 3 types of meringue buttercream: Italian, French, and Swiss. In all methods, meringue is whisked first, then the butter and flavorings are added. In both the Italian and Swiss method, the egg whites are cooked. In the French method, egg whites and sugar are whisked together as is, meaning that the final product includes raw egg. In the Italian method, sugar and water are heated first to make a syrup, then the syrup is slowly poured in a steady stream into the meringue (i.e., the egg whites) while whipped. In the Swiss method, egg whites and sugar are heated together until warm, then whipped. I find the Swiss method to be easier, which is why I use it. All three methods produce a slight difference in texture, but they are all delicious, sweet, airy, shiny, and stable.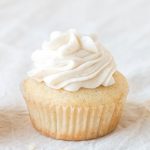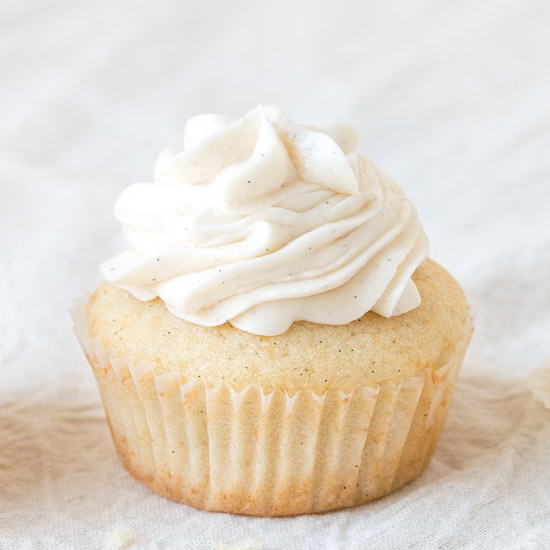 Swiss Meringue Buttercream
---
Ingredients
5

large egg whites

1 1/4

cups

(250 grams/8.8 ounces) granulated sugar

Pinch

of salt

(optional)

1

pound

(4 sticks/450 grams) unsalted butter, softened to room temperature

1-2

teaspoons

pure vanilla extract
Instructions
In a heatproof bowl, combine egg whites, sugar, and salt, and set mixture over a saucepan of simmering water, keeping heat on low. Constantly yet gently whisk mixture by hand until warm to the touch and smooth, and sugar has completely dissolved. If you have a thermometer, the temperature should reach 150F/65C. Remove from heat.

Using an electric mixer fitted with the whisk attachment, whisk egg white mixture until stiff peaks form and meringue is thick and glossy, about 10 minutes (start with low speed and gradually increase to medium-high). Make sure the bottom of the bowl isn't warm before adding the butter, otherwise it will melt.

Switch to paddle attachment. On low speed, add a few tablespoons of butter at a time, beating well after each addition until incorporated. Once all butter has been added, keep beating until very smooth. If at some point the mixture curdles, keep beating until smooth again. Add vanilla and beat on low speed until combined. At this point, you can add any additional flavor (such as extracts), then beat until smooth.

Frosting can be kept in an airtight container in the fridge for up to a week, or in the freezer for up to 2 months. Before using, bring to room temperature and whisk by hand for a few seconds until satiny and smooth.