This is my favorite vanilla buttercream frosting – fluffy, creamy, velvety, and not way too sweet. It's the perfect buttercream icing recipe for cake decorating and cupcakes.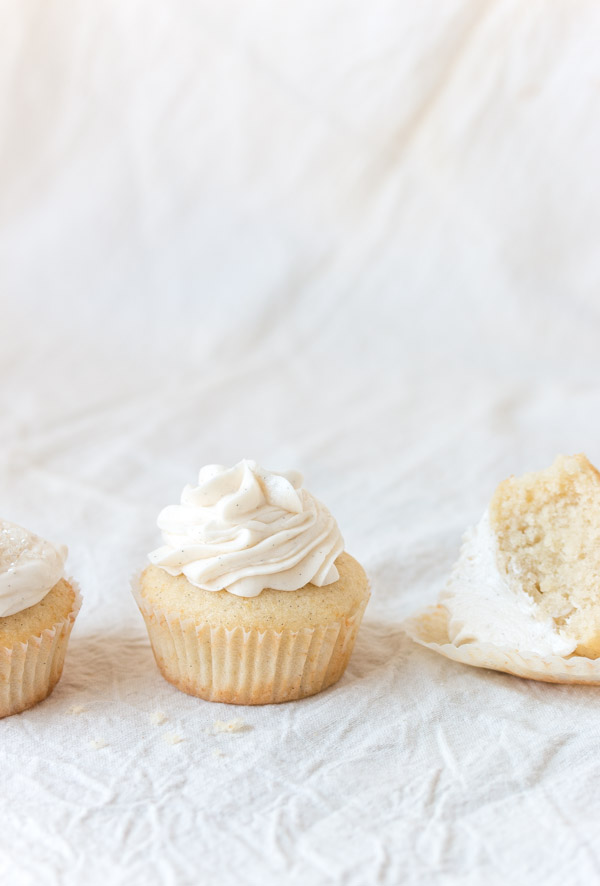 A good classic buttercream recipe is essential to have. It's easy to add other flavors to it without losing its fluffy texture, like fruit jam, lemon curd, orange zest, dulce de leche, chocolate, and more. That's why I tested more than 50 recipes in the last few years and I really think that this is the perfect buttercream icing recipe for cakes and cupcakes. All recipes use only a handful of ingredients, but the quantities differ from recipe to recipe. I consider buttercream to be a bit too sweet so I add a pinch of salt and lemon juice to cut down on some of that sweetness, and it really makes a difference. It's still sweet though, just as it should be.
To make buttercream frosting that is light and fluffy, beat the frosting for several minutes. I use a stand mixer with a paddle attachment. If you want an even lighter frosting, you can switch to the whisk attachment and whisk for a couple of minutes more.
To get a smooth frosting, sift the powdered sugar, and add it to the butter in 2 additions, beating well after each addition. Beat until the buttercream is fluffy and smooth, and stiff enough to pipe.
Does buttercream frosting need to be refrigerated?
If you want to make the frosting ahead of time, store it in the fridge, in an airtight container, for up to 3-4 days. Before using, bring to room temperature and mix it up with a whisk or electric mixer.
If you're making cupcakes, frosted cupcakes can be made one day ahead, covered, and stored at room temperature. It's safe to keep it at room temperature because the butter and cream are stabilized by the large amount of sugar. If you intend to keep cupcakes or cake for longer than a day, store in the fridge and bring to room temperature before serving.
More Recipes: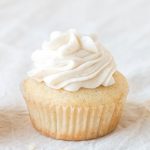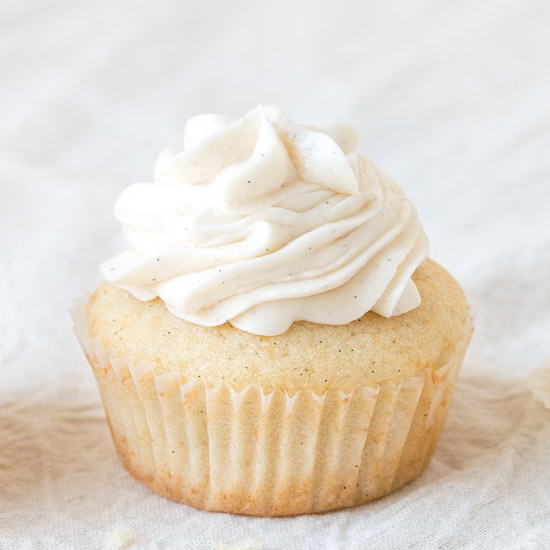 Basic Vanilla Buttercream Recipe
The amount of buttercream in the recipe is enough to frost 16-24 cupcakes, depending on how generous you are with the frosting. For a 9-inch layer cake, multiply the recipe by 1½.
---
Ingredients
1

cup

(225 g/2 sticks) unsalted butter, softened to room temperature

1/8

teaspoon

salt

4

cups

(480 g) powdered sugar, sifted, plus more as needed

3

tablespoons

heavy cream

2

teaspoons

pure vanilla extract

1

teaspoon

freshly squeezed lemon juice
Instructions
In the bowl of an electric mixer fitted with the paddle attachment, beat butter and salt on medium speed until smooth and creamy, about 2 minutes. Add 2 cups powdered sugar and beat until combined, then add another 2 cups, and beat until completely smooth. Add cream, vanilla, and lemon juice and beat on high speed for 2 minutes until fluffy. Beat in more sugar as needed, until desired consistency (thick enough to pipe).
Recipe Notes
*Salt and lemon juice are added to cut sweetness and are optional. Depending on your personal taste, you can add more or leave out entirely.