Creamy, fluffy and rich, this melt-in-your-mouth cream cheese frosting is perfect for piping. It has a slight tang, which makes it not overly sweet.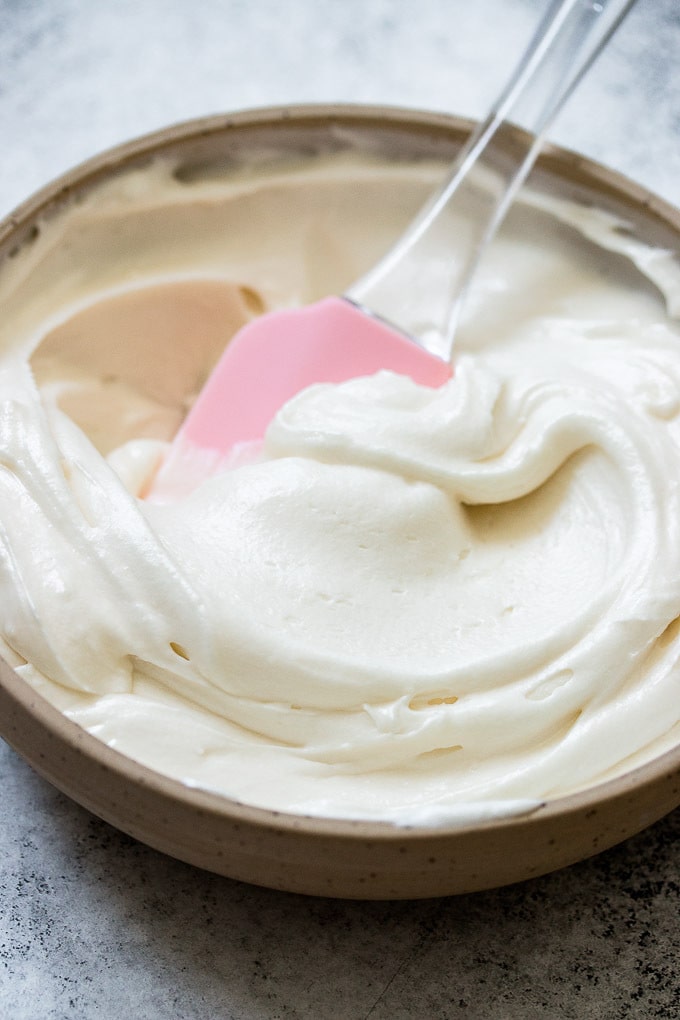 My favorite frosting and the one I use the most is cream cheese buttercream frosting. Homemade frosting is the best and it's easy to make. I've tested this frosting with different amounts of butter, cream cheese, and sugar, and this recipe is perfect for piping and holds its shape well, so you can use it for cupcakes and layer cakes. Cream cheese frosting is delicious with cupcakes, cakes such as banana, carrot, or red velvet cake, and cinnamon rolls.
Use Block Cream Cheese
I use block Philadelphia cream cheese. I tried using cream cheese spread cof different brands and it didn't work well. The frosting was too thin no matter how much sugar I added.
Sift the Sugar
For a smooth, velvety frosting, make sure you sift the sugar so it's not lumpy and easily melts into the frosting.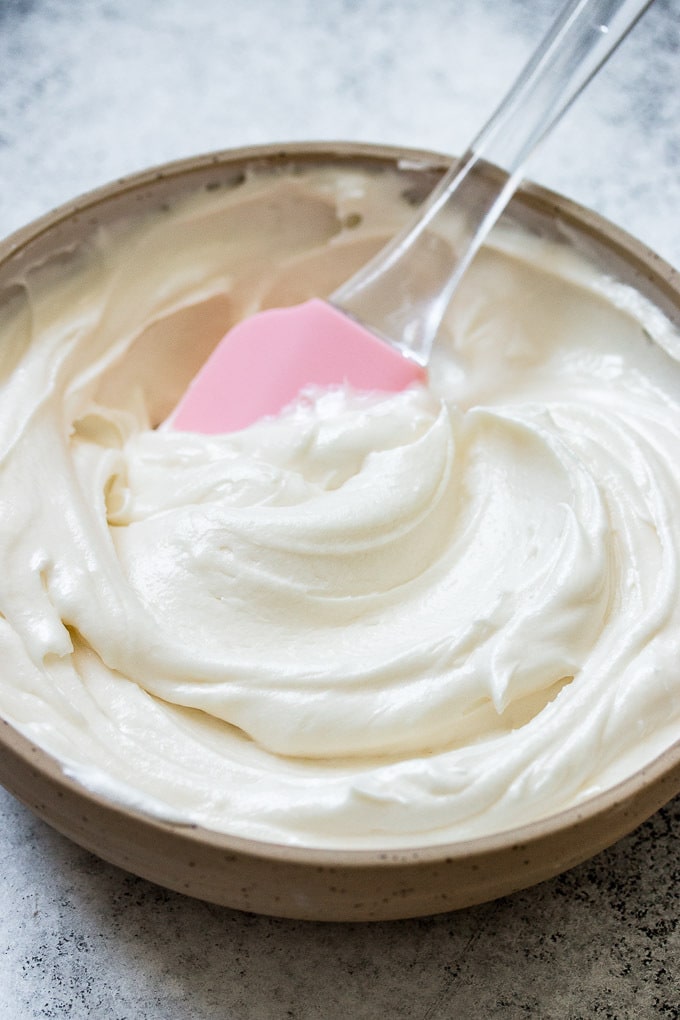 Use This Frosting for: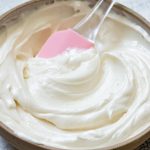 Cream Cheese Frosting Recipe
This recipe is enough to frost 12 cupcakes generously or 20 cupcakes if you cover them with a thinner layer. It's enough to frost a sheet cake or large round cake. Multiply the recipe by 1.5 for a layer cake.
---
Ingredients
8

oz.

(225 g) block cream cheese (not spread), softened to room temperature

1/2

cup

(1 stick/115 g) unsalted butter, softened to room temperature

3

cups

(350 g) powdered sugar, sifted

1

teaspoon

pure vanilla extract

pinch

of salt
Instructions
In the bowl of an electric mixer fitted with the paddle attachment, beat cream cheese and butter on medium speed until smooth and creamy, 1-2 minutes. Add powdered sugar, vanilla extract, and salt, and beat on low speed for 30 seconds, then on high speed for 1-2 minutes until smooth and fluffy. If you want a thicker frosting, add more powdered sugar.

Frosting can be kept in an airtight container in the fridge for up to 3 days. Before using, bring to room temperature and whisk by hand for a few seconds until satiny and smooth.