This dairy-free,moist honey cake will fill your house with a wonderfully sweet and spicy scent.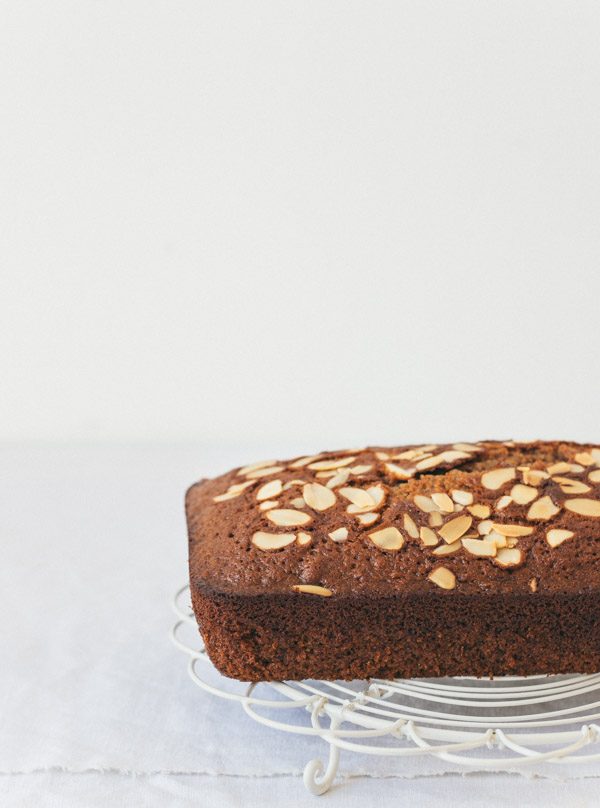 In the Jewish culture, especially in my family in particular, there is one noticeable thing that happens during the holidays – nonstop eating. There's no blame for how much food you shove into your mouth since "it's a holiday!" and it's time to celebrate. Most people start planning their post-holiday diet before the festivities even begin for this exact reason.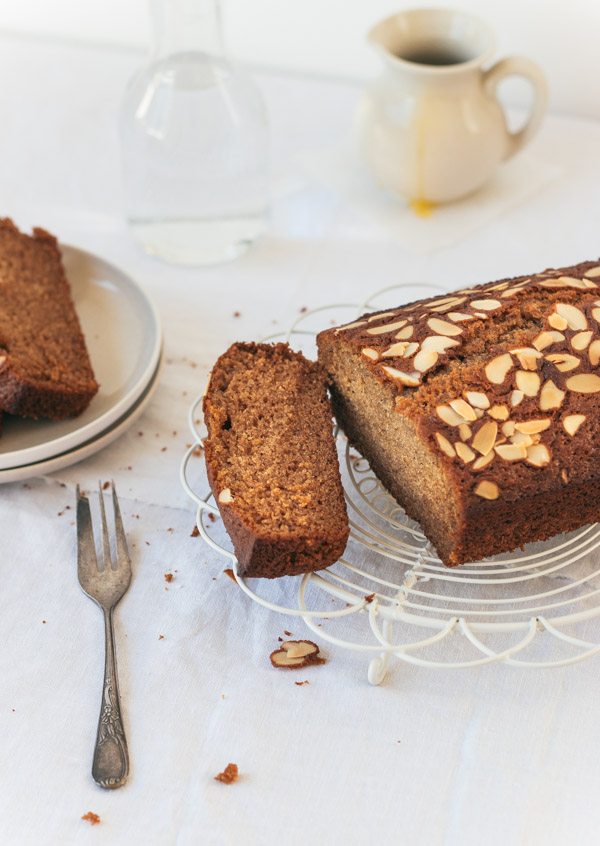 When it comes to holidays and family events, my mom always goes over the top. She's either having some serious trouble with math (and she's not), or she deliberately makes enough food for triple the amount of people actually coming. Her excuse is that she does it just in case someone surprises her with a visit during the holiday (which never seems to happen). I guess it's fine, though, since she clearly secretly enjoys it. Besides, thank to that, my fridge is full of food for another week.
Rosh Hashanah, also known as the Jewish New Year, is one of the most meaningful holidays in the Jewish culture. The honey in honey cakes, one of the traditional sweets of the holiday, symbolizes the beginning of a sweet year.
The edges of this cake are crisp and sticky, and the interior is moist and sweet. Although the signature honey gives it sweetness, it's also packed with other flavorful ingredients such as coffee/tea, cinnamon, cloves, and cardamom so it's spicy and wonderfully scented. I suggest not skipping the cloves as they go perfectly with the honey and help to enhance the flavor. If you really would rather prefer to leave them out, then try using just a pinch.
The honey also helps to keep this cake moist for several days. I find that it actually tastes better the day after I make it, when the flavors have had time to mellow.
To take this cake a step further, you can fold some apple cubes (peel and core an apple, then cut into cubes) into the batter, especially if you make it for the holiday. This will save you the trouble of making both apple and honey cakes, and instead just combine the two together.
If you have never tasted a honey cake before, then this will be the perfect time to try something new. It's both warm and comforting, sweet and spicy. It is perfection.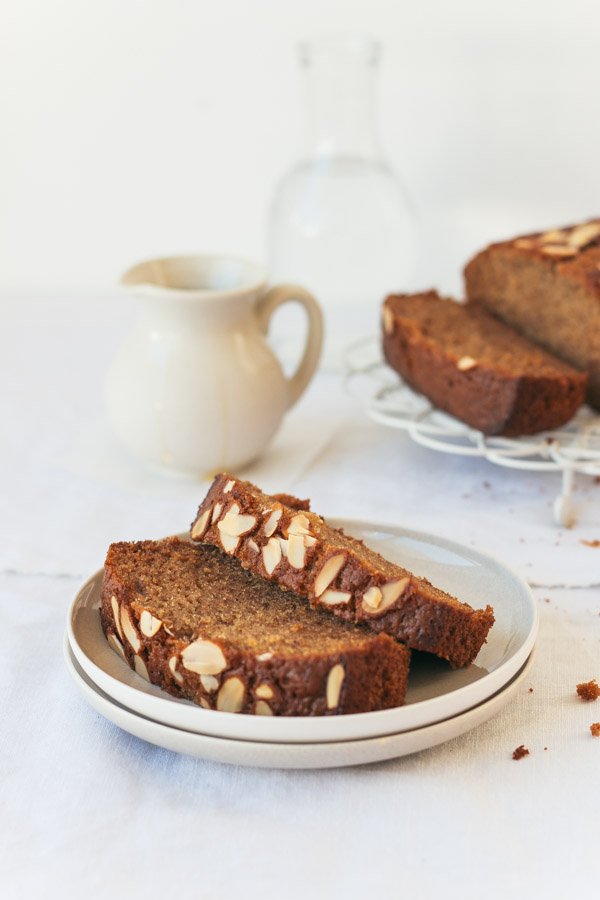 Honey Cake
Yields:
one standard loaf pan (9×5-inch)
Ingredients
1¼ cups (175 g/6.2 oz) all-purpose flour
½ teaspoon baking soda
1 teaspoon baking powder
¼ teaspoon salt
¾ teaspoon ground cinnamon
¼ teaspoon ground cloves
¼ teaspoon ground cardamom or nutmeg (optional)
2 large eggs
½ cup (100 g/3.5 oz) granulated sugar
½ cup honey
⅓ cup (80 ml) canola oil (or vegetable, safflower)
½ cup warm coffee or tea (mix ½ cup hot water with 1 teaspoon instant coffee granules or 1 tea bag)
½ teaspoon vanilla extract (optional)
¼ cup (25 grams) sliced almonds, pecans or walnuts (optional)
Instructions
Preheat oven to 340F/170C. Grease a 9×5-inch loaf pan.
In a large bowl, sift together flour, baking soda, baking powder, salt, cinnamon, cloves, and cardamom. Set aside.
In a mixer bowl fitted with the whisk attachment, whisk together eggs, granulated sugar, and honey on medium-high speed until light and fluffy, about 2 minutes. On low speed and with the mixer running, slowly add the oil and vanilla extract and beat until combined. Turn off mixer. Fold in (by hand) the flour mixture in 3 additions, alternating with the coffee in 2 additions, starting and ending with the flour. Do not over mix.
Pour the batter into prepared loaf pan. Sprinkle with nuts. Bake for 35-45 minutes or until a toothpick inserted into the center of the cake comes out clean. If the top is browning too fast while baking, cover pan loosely with aluminum foil. Allow cake to cool for 10 minutes, then remove from pan and set on a wire rack to cool completely.
Serve at room temperature.
Store cake in an airtight container at room temperature for up to 4 days. Cake will taste even better one day after it's made.