I'm going through this phase with chocolate chip cookies, similar to what I had 3 years ago with brownies, where I can't stop baking and eating them. Especially eating them.
While baking these cookies yesterday I was reminded of my trip to London a few years back when I first tasted Ben's Cookies. I tried all the flavors, and although it was hard to pick a favorite, I finally settled on orange and milk chocolate. When I returned to London this year, I was ready to try them again, but just before I took a bite I wondered if they really were as good as I remembered. The answer was a solid yes!
I took my super soft lemon and white chocolate cookies and replaced the two ingredients with milk chocolate and orange. This combination is even better than it sounds. I use the zest of 2 large oranges, which may seem like a lot but we're aiming for a strong orange flavor here.
For many years the lemon and white chocolate recipe was the only recipe I used to make chocolate chip cookies, and although I have so many other favorites now, this one brings the sweetest memories.
Here are some of my other favorites, because you can never choose just one:
Thick, chewy, and soft cookies (aka, everyone's favorite cookies)
Vanilla pudding cookies
Quick and pretty chocolate chip cookies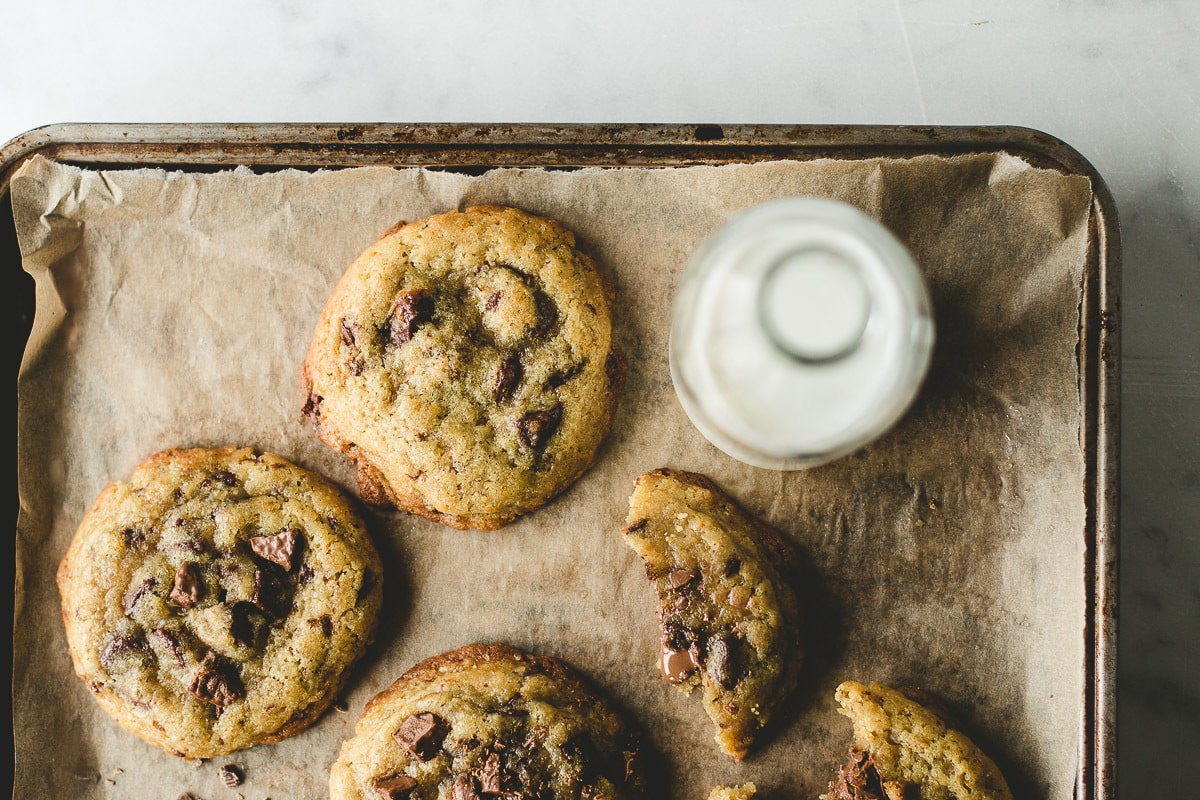 If you can find a good hiding spot, these cookies will keep in an airtight container for 3 or even 4 days.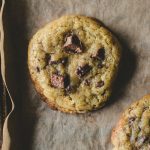 Orange Milk Chocolate Cookies
---
Ingredients
1¾

cups

(250 g/8.8 oz) all-purpose flour

1

teaspoon

baking soda

½

teaspoon

salt

½

cup

(100 g/3.5 oz) granulated sugar

½

cup

(100 g/3.5 oz) light or dark brown sugar

Finely grated zest of 1-2 large oranges

(2 for a strong flavor)

¾

cup

(1.5 sticks/170 g) unsalted butter, softened to room temperature

1

large egg

, at room temperature

1

teaspoon

pure vanilla extract

(or orange liqueur)

1

cup

(170 g/6 oz) milk chocolate chunks
Instructions
In a medium bowl sift together flour, baking soda, and salt. Set aside.

In another medium bowl, mix together granulated sugar, brown sugar, and orange zest. Set aside.

In a mixer bowl fitted with the paddle attachment, beat butter and orange sugar mixture on medium speed for about 3 minutes, until light and fluffy. Beat in egg, then vanilla. Add flour mixture and mix as little as possible just until combined. Gently fold in chocolate. [Although optional, I highly recommend chilling the dough for several hours or overnight. This step results in thicker cookies that won't spread while baking.]

Preheat oven to 350F/180C. Line 2 pans with parchment paper. If the cookie dough is hard to handle after refrigerating, leave it on the counter for a few minutes to soften.

Drop rounded balls of dough, the size of 3 tablespoons each (an ice cream scoop works great here) onto prepared baking sheet. Bake for about 10-12 minutes, until cookies just begin to brown at the edges but the center is still very soft. Cookies will appear underdone but will continue to bake on the warm baking sheet. Leave cookies on the pan for 10 minutes or until they are easy to move without breaking, then gently transfer them to a wire rack to cool completely.

Store cookies at room temperature in an airtight container for up to 3 days. They can also be frozen for up to 2 months.
SaveSave