Melt-in-your-mouth white chocolate coconut truffles that are made from only 3 ingredients!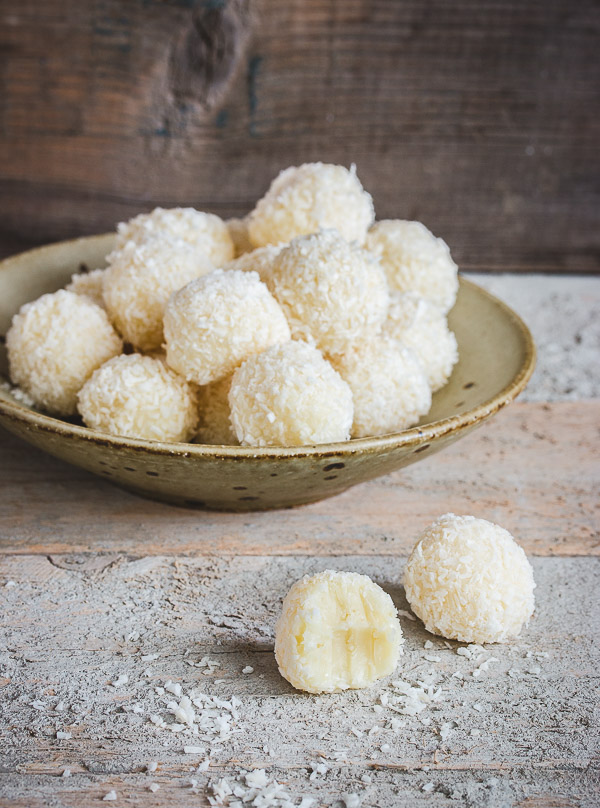 Your favorite recipes on the blog are always those with the fewest ingredients, and I'm completely with you on that one. That's how I know you'll absolutely love these (besides how great they taste, that is)!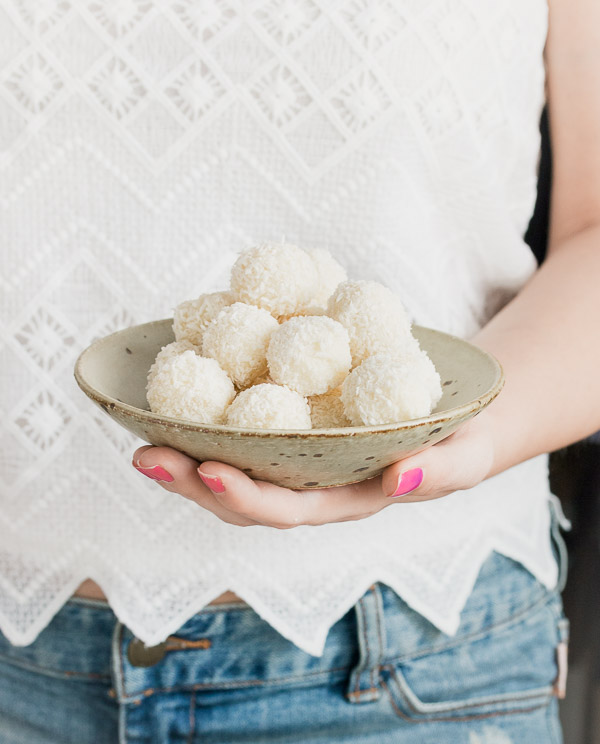 These coconut truffles are a breeze to make, with an irresistible combination of coconut and white chocolate. I prepared the mixture last night 5 minutes before I went to bed, and quickly rolled it into balls this morning so Erez could take them to work. Otherwise, all 20 truffle balls would be inside my belly right now, and it's not even noon.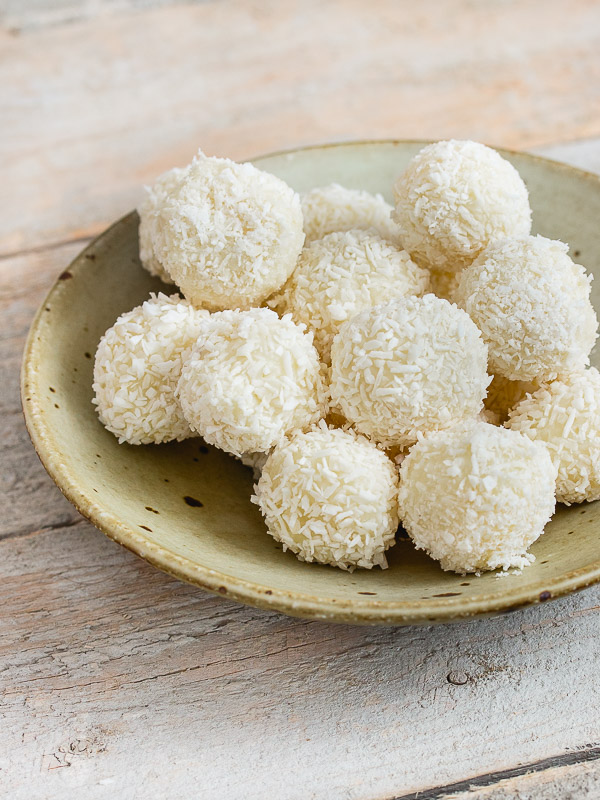 Coconut
I love to use unsweetened shredded coconut rather than sweetened because it helps balance out the already sweet white chocolate. Moreover, while shredded coconut is my preference, you can substitute it with desiccated coconut or even flaked coconut if the flakes aren't too big (each brand makes them slightly different).
Use liqueur if you want
I do all the time. Substitute 1 or 2 tablespoons of the heavy cream with the same amount of coconut liqueur. My favorite is Malibu coconut rum (so good!), but use whatever you like best.
Melt the chocolate carefully
Chocolate is sensitive to heat, so don't be tempted to heat it on full power in the microwave for a long time. I usually start with 30 seconds, then continue with 20-second intervals. I take it out of the microwave between each interval and stir to even out the heat.
Alternatively, you can set the bowl over a saucepan of simmering water. Bring 1-2 inches of water to a simmer in the saucepan, set the bowl on top of the saucepan while making sure that the water doesn't touch the bowl, and stir occasionally until completely melted.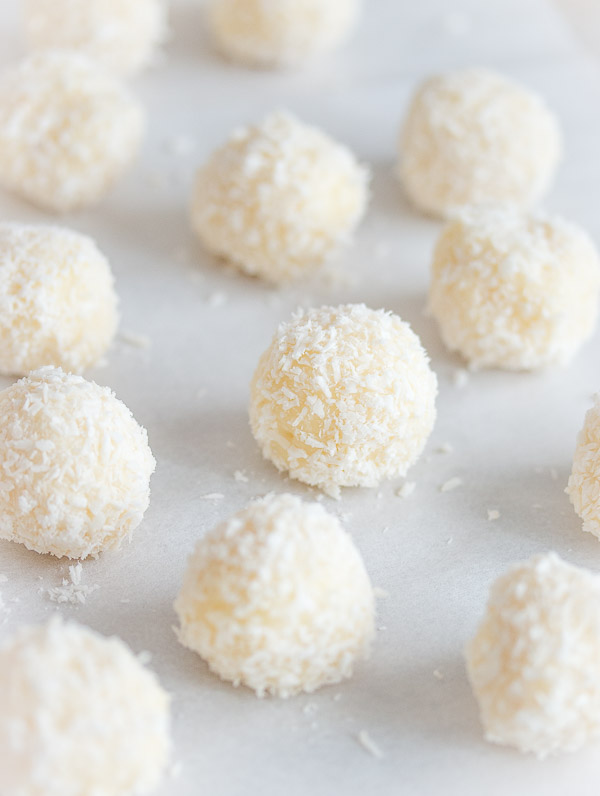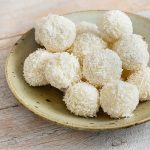 White Chocolate Coconut Truffles
YIELD
:
20
truffles (1-inch/2.5 cm in diameter)
Melt-in-your-mouth coconut and white chocolate truffles that are made from only 3 ingredients!
---
Ingredients
200

g/7 oz coarsely chopped white chocolate

1/4

cup

(60 ml) heavy cream

¼

cup

unsweetened shredded coconut

1/3

cup

unsweetened shredded coconut

, for coating
Optional additions:
1-2

tablespoons

butter

, for creamier texture

½

teaspoon

vanilla extract
Instructions
Place chopped chocolate and cream (and butter, if using) in a medium heat-proof bowl. Carefully microwave in 20-second intervals, stirring in between each interval, until melted. Alternatively, set it over a saucepan of simmering water, stirring occasionally. Stir in ¼ cup shredded coconut (and vanilla extract, if using). Cover the bowl and chill in the refrigerator for 4 hours or until firm.

Place 1/3 cup shredded coconut in a small bowl. Take chocolate mixture out of the fridge. Using an ice cream scoop, spoon, or melon baller, scoop out small sections and form them into balls with your hands. Roll each ball in coconut and place on a baking sheet lined with parchment paper. Refrigerate until firm.

Store truffles in the fridge in an airtight container for up to a week. Serve chilled.

Truffles can be frozen for up to a month. To thaw, leave them in the fridge overnight.
SaveSave