Ok, listen. I've tasted good cakes before. I know what a really good cake tastes like. And I'm telling you, this is one of those REALLY good cakes. I usually save myself a few pieces of every cake I make and share the rest, but not this time. This cake was all mine.
I first tried Biscoff cheesecake when my friend Asia brought it over for dinner. I told her I was already making two cakes and that she shouldn't bother, but she insisted. Now I know why. It was incredible, and while I usually send people back home with the leftovers of whatever they brought, this time I asked her to leave everything for me.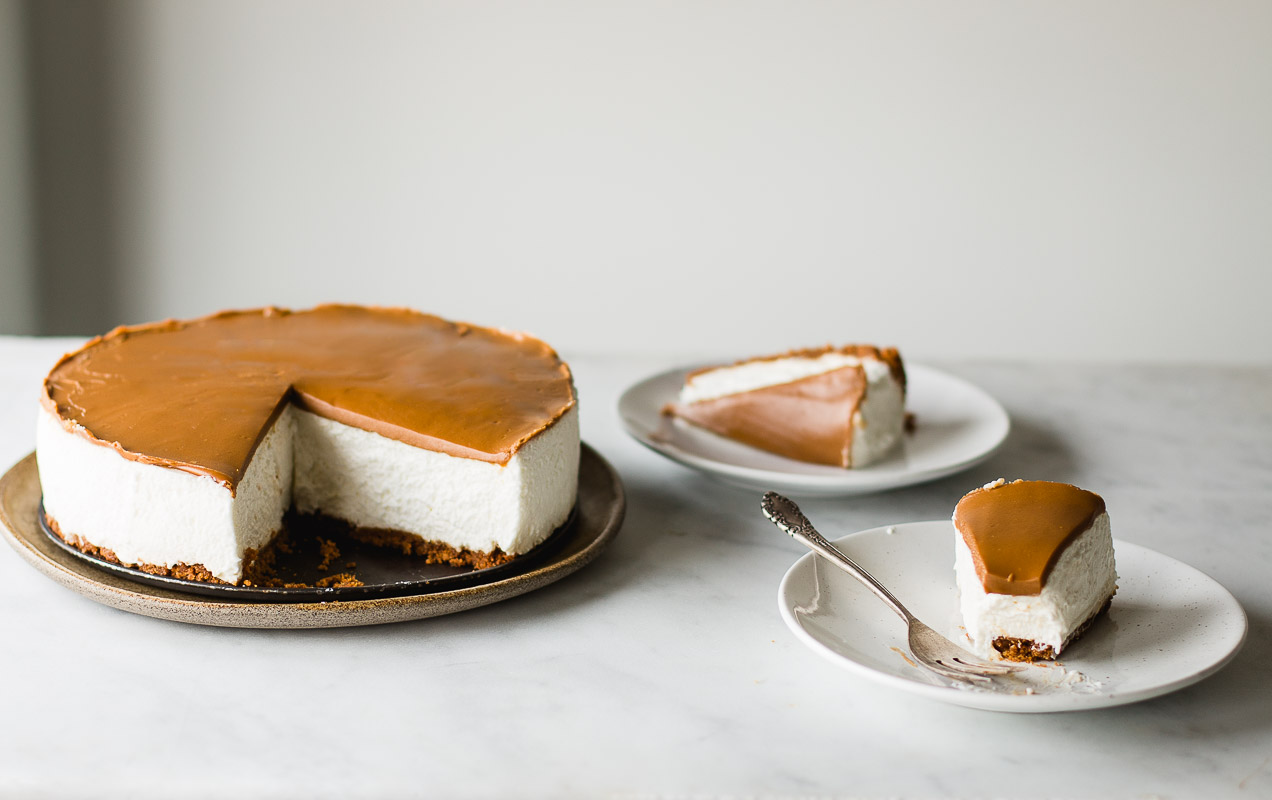 The great flavor of this cake comes from the cookie bottom and topping, so Biscoff pretty much did all the work here. Unlike most cheesecakes, this one doesn't use the spread inside the cheesecake batter, which makes it somewhat lighter and helps with its great taste.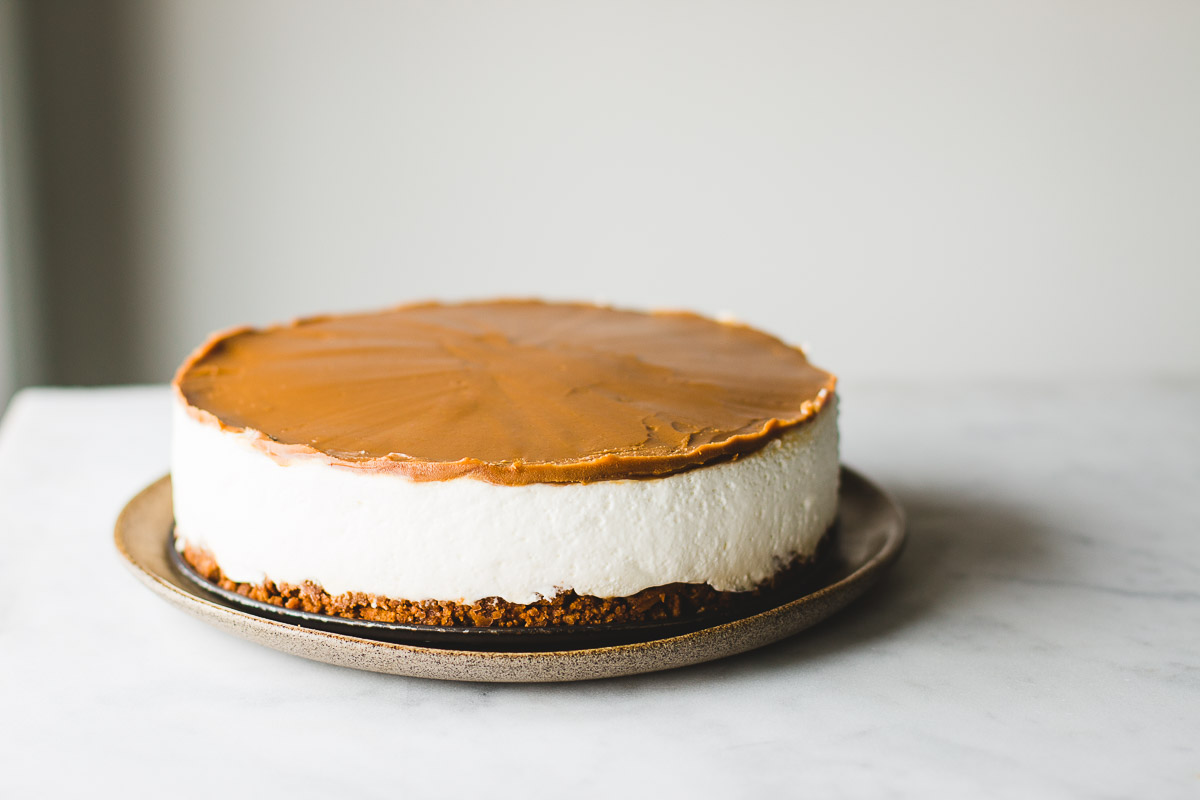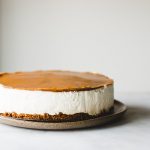 Biscoff Cheesecake
YIELD
:
9
-inch (23cm) cake
I chose to make a no-bake cheesecake batter for this, so it does use gelatin. If you prefer to make a baked cheesecake instead (which I tried and is just as good), use the cheesecake batter from this recipe while using the bottom and topping of the recipe below. Start with making the crust and chill it in the freezer or fridge until firm, then make the cheesecake batter (without the lemon zest) and pour it over the crust. Bake as instructed in the recipe. Once cooled, make the topping.
---
Ingredients
Crust:
250

g/8.8 oz Biscoff cookies

80

g/2.8 oz unsalted butter

, melted
Filling:
¼

cup

(60 ml) water

1

tablespoon

powdered gelatin

24

oz

(680 g) cream cheese, at room temperature

1 ½

cups

(170 g/6 oz) powdered sugar

1

teaspoon

pure vanilla extract

2

cups

(480ml) heavy cream
Topping:
300

g/10.5 oz

(about 1 cup) Biscoff cookie butter spread
Instructions
Make the crust: Place cookies in a food processor, and process until you have a mixture of finely ground and coarse crumbs. The coarse crumbs will give a delicious crunch to the cake. In a medium bowl combine the crumbs and melted butter and mix until crumbs are evenly moistened. Press mixture into the bottom of a 9-inch springform pan with your fingers to form an even layer. Place in the freezer or fridge to set while you make the cheesecake filling.

Make the filling: Place ¼ cup water in a small bowl and sprinkle gelatin over the surface in a single layer. Be sure not to pile it as that will prevent the crystals from dissolving properly. Let stand for 5-10 minutes to soften.

In a large bowl combine cream cheese and sugar, whisking well until combined and completely smooth. If the mixture is thick or grainy, beat with an electric mixer until smooth. Add in vanilla extract. Microwave gelatin for a few seconds, just until melted and syrupy (avoid heating it any more as that will ruin it). Add gelatin to the cheesecake batter and whisk mixture until combined. Set aside.

Using an electric mixer fitted with the whisk attachment, whisk heavy cream until soft peaks form (they should hold their shape but have a soft texture). Using a spatula, gently fold half of the whipped cream into the cream cheese mixture, then fold in the other half.

Pour filling into the pan and smooth the top. Cover pan with plastic wrap and place in the fridge for at least 6 hours, or until completely set.

Make the topping: Place spread in a bowl and microwave for several seconds until melted. It should be like a thick liquid. Pour over the cheesecake (just make sure it's not hot) and refrigerate until set.

Cheesecake can be left in the fridge for 3-4 days, but good luck leaving it alone for that long. Serve cold. If left for too long at room temperature it will get soft. Cheesecake can also be frozen, wrapped tight, for up to a month. To thaw, place overnight in the fridge.
SaveSave