These are the best classic vanilla cupcakes. They are super moist, fluffy and flavorful with 3 different frostings to choose from. Pick your favorite and enjoy!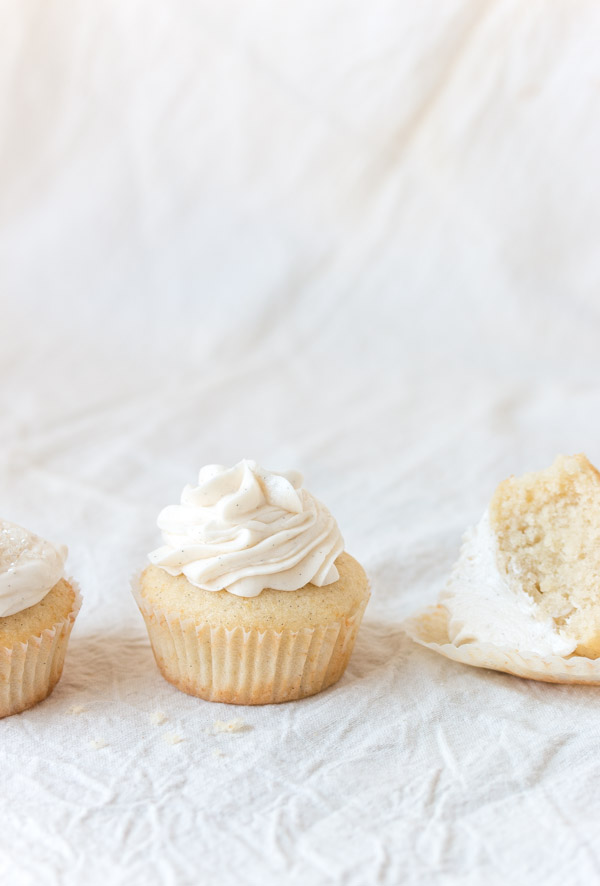 According to Wikipedia, a cupcake is "a cake designed to serve one person". That's my kind of cake! Topped with silky smooth buttercream, these individual cakes have become the star of any event, and for good reason. Although I've tried dozens of dry, heavy, too-sweet cupcakes before, I can assure you that not only are these pretty, but they're also delicious. With just a few recipes of this popular dessert on my blog so far, and after tasting some of the delicious cupcakes at the famous Hummingbird Bakery in the UK, I decided it's time to add some more. Speaking of the UK..
I've just returned from a magical weekend in London, and I haven't quite calmed down from my excitement yet. I had the most amazing time ever! I know, I know – I say that about almost every place I travel to, but I truly do mean it every time. Whenever I'm in a new place, I just want to stay there for good. I love exploring, meeting new people, and experiencing new cultures. What I liked best about London was that it immediately felt like home. Although there are billions of people walking the streets, nothing felt estranged, but rather thrilling and exciting.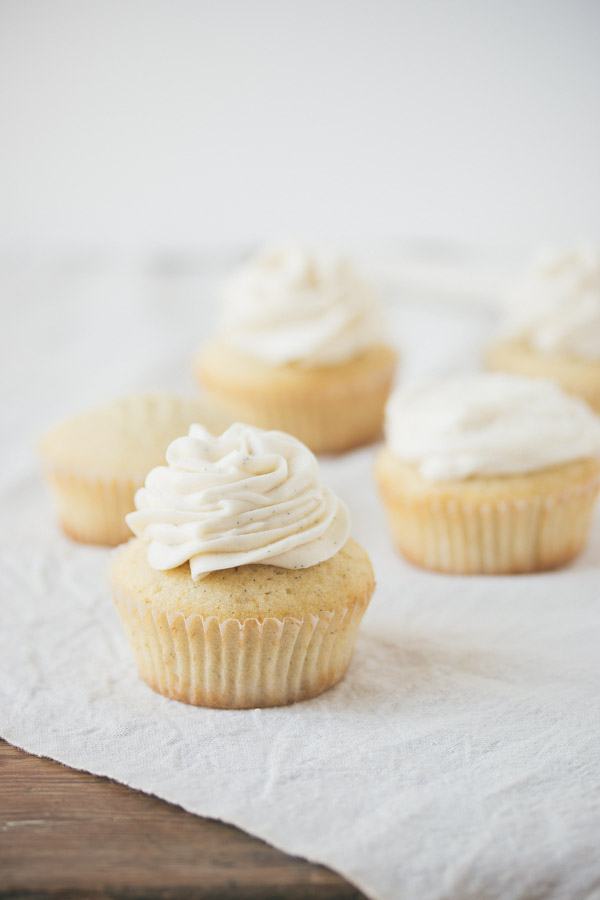 I had so much fun that I was really close to extending my trip, if only I had one friend willing to stay there with me. None of them were, though, claiming that they had to go back to work. I guess that makes sense.
If you're planning a trip to London soon, then here are a few highlights from my trip you might want to look into: Portobello Market in Notting Hill, traditional afternoon tea (I tried the one in Langham hotel – worth every penny), food markets on weekends, The Book of Mormon show, unique cocktail bars and traditional pubs (usually serve really good food, too), and a romantic night walk on one of the bridges with a view of the Big Ben. Honestly, my best advice for you would be to lose yourself on the streets – this will give you the best insight of London's hidden gems.
Does it look like my trips usually revolve around food? Because they do. Also, since we're talking cupcakes today, I have to mention Peggy Porchsen, where you'll find the most elegant and scrumptious cupcakes ever. The storefront is stunning, it's practically straight out of a movie. It's also incredibly pink, which is just the way I like it.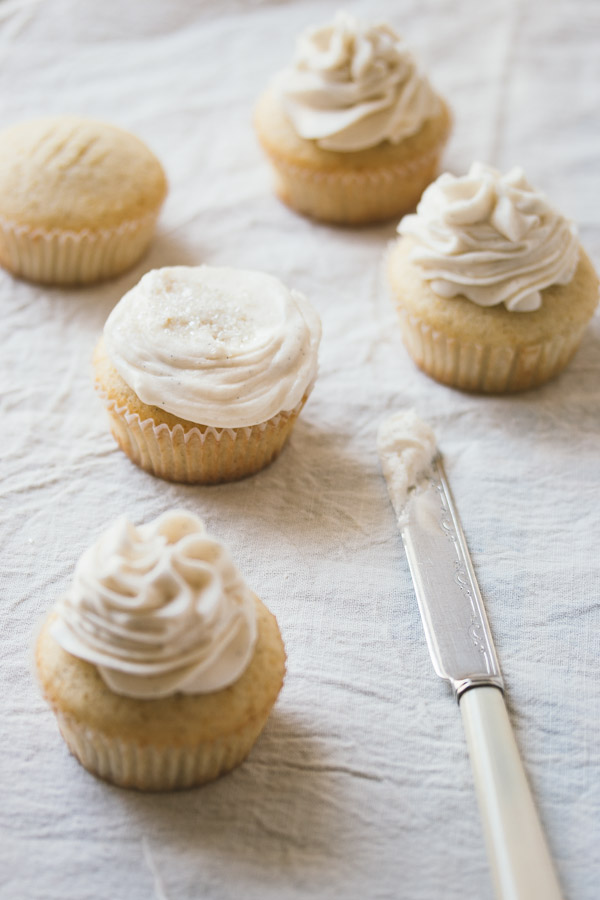 Best Vanilla Cupcake Recipe
Although it's hard, let's put London aside and concentrate on our treats. These homemade cupcakes are pure classic. They're easy to make, and made from scratch. They're delicate, but stable enough to hold the frosting. Flavorful, but subtle. Fluffy and moist, but not too crumbly. Sweet, but not heavy. I could go on and on… but just try them for yourself to understand how good they really are.
How to Make Buttercream Frosting
Since everyone has their own idea of how buttercream should taste, I've included recipes for the 3 most popular types (plus, I just couldn't help myself): basic, cream cheese, and meringue.
If you're not sure which one you like best, you can either be crazy like me and try all 3 at once, or read more about each of them here, here, and here. Even if you're not a cupcake fan (which is impossible, right?), I'm sure you'll love at least one of these frostings.
How to Store Frosted Cupcakes?
Cupcakes are best the same day they're made, but can be kept in an airtight container at room temperature or in the fridge for up to 3 days. Unfrosted cupcakes can be kept tightly covered at room temperature or in the fridge for up to 3 days, or in the freezer for up to 2 months. Thaw, still covered, on the counter or overnight in the fridge. Frosting can be kept in the fridge, covered, for up to 3 days. Before using, bring to room temperature and whisk until smooth.
If you want to prepare the cupcakes ahead of time, it's best if you make the cupcakes and frosting and store them separately, then frost the cupcakes with frosting the same day or the day before you serve them. I had good results with storing them overnight in the fridge when I had to make them a day ahead. Always serve them at room temperature.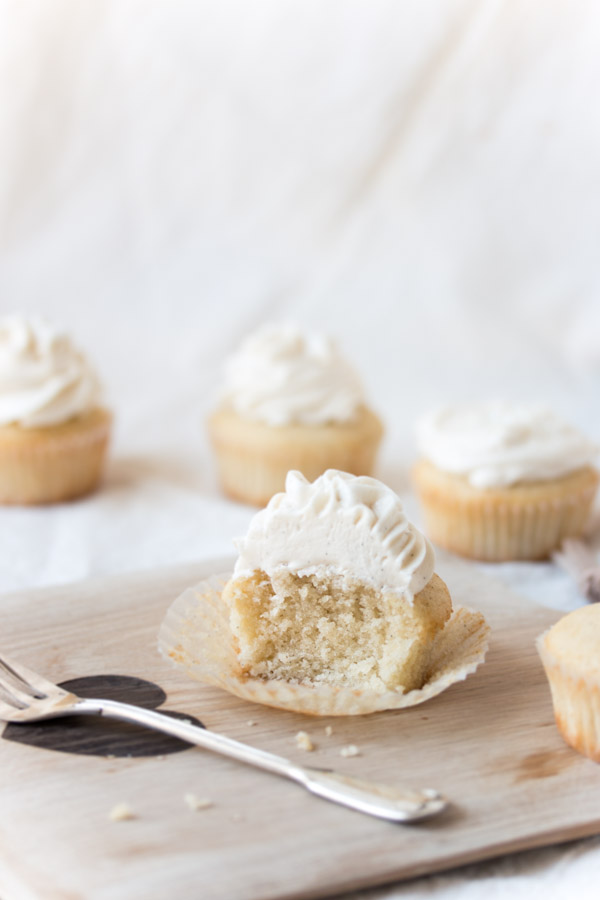 More Delicious Cupcakes: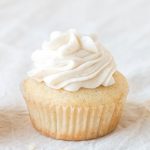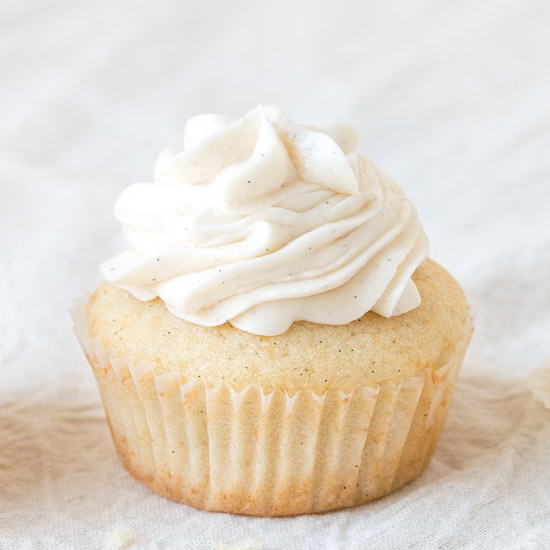 Vanilla Cupcake Recipe
YIELD
:
12
standard-size cupcakes or 36 mini cupcakes
---
Ingredients
1 1/3

cups

(185 grams/6.5 ounces) all-purpose flour

1

teaspoon

baking powder

1/4

teaspoon

salt

1/2

cup

(1 stick/115 grams) butter, softened

1

cup

(200 grams/7 ounces) granulated sugar

2

large eggs

, room temperature

1

teaspoon

pure vanilla extract

1/2

cup

(120 ml) whole milk
Instructions
Preheat oven to 350F/180C. Line muffin tin with cupcake liners. Set aside.

In a medium bowl, sift together flour, baking powder, and salt. Set aside.

In a standing mixer fitted with the paddle attachment, beat together butter and sugar on medium speed until light and fluffy, about 3 minutes. Scrape down the sides and bottom of the bowl as necessary. On medium speed, beat in eggs, one at a time, beating well after each addition. Add vanilla extract and beat until combined. With the mixer on low speed, add half of the dry ingredients and beat just until combined. Add milk and beat until combined. Add the other half of the dry ingredients and beat slowly or fold by hand only until combined. Do not over mix – the less you mix, the lighter the cake will be.

Divide batter evenly between the cups, filling them about 3/4 full. Bake for 15-20 minutes (or 8-10 minutes if making mini cupcakes) until a toothpick inserted into the center comes out clean or with just a few moist crumbs. Allow cupcakes to sit for 10 minutes, then remove from pan and allow to cool completely on a wire rack.

Unfrosted cupcakes can be kept tightly covered at room temperature for up to 3 days, or in the freezer for up to 2 months. Thaw, still covered, on the counter or overnight in the fridge.
Recipe Notes
* Pay attention to the quantities each frosting yields and adjust the recipe according to your number of cupcakes.