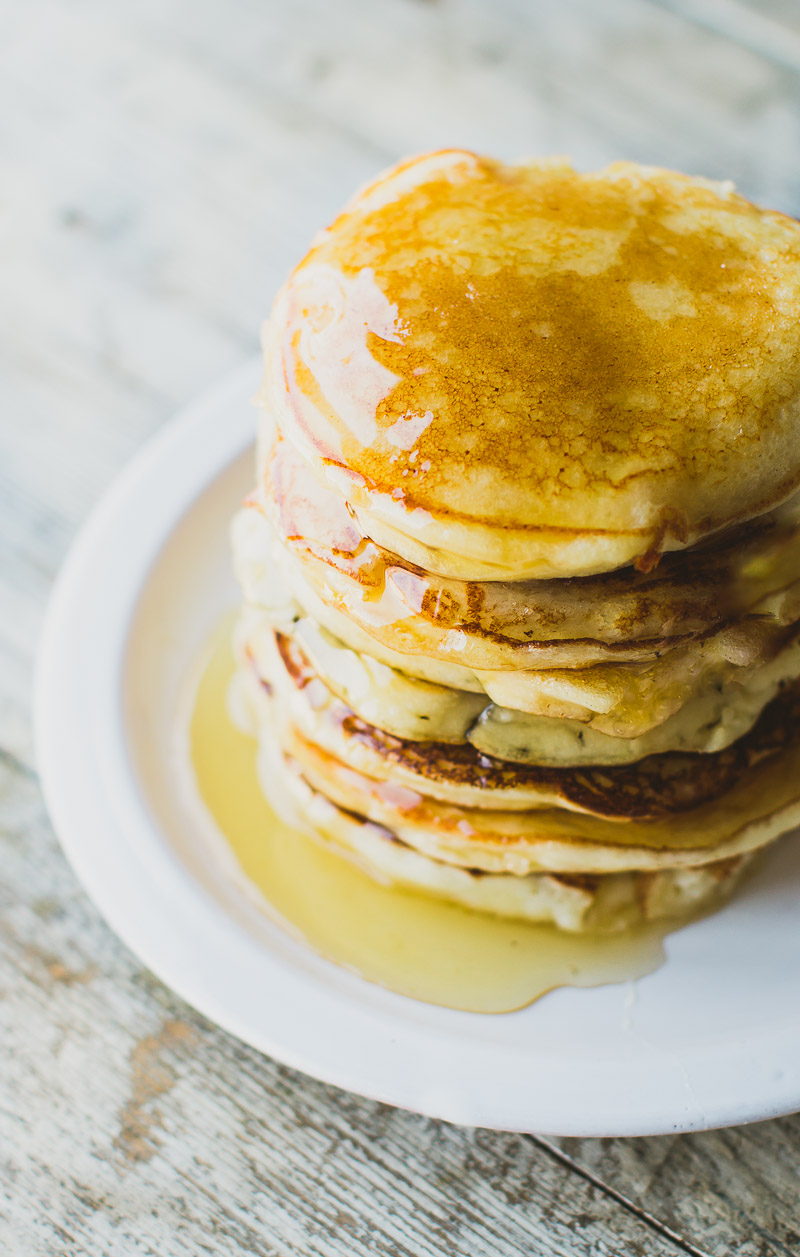 It's already been a month since I returned from Japan, but I still have daydreams about the small pleasures I experienced there like strolling through the peaceful gardens, soaking in the quietness of the beautiful temples, using the seat-heating feature on the toilets, and the abundance extra tall fluffy pancakes. Apparently these pancakes are a total thing in Japan, and what I don't understand is that why they are a thing only in Japan. I spent quite some time waiting in lines to try some of the more famous ones, and I can't say it wasn't worth it. I enjoyed the first pancakes I tried but they kept getting better and better.
On my last day there, which I spent in Osaka, I had a list of 3 pancake shops I wanted to try. Unfortunately, I only had time for one so I had a tough choice to make. The first shop was closed that day so that was easy to rule out. The second one seemed the most recommended so we went there and found out it was recently closed. Erez saw I was upset, so although time was pressing, he suggested taking a taxi to the third place. I couldn't say no to that. Once we arrived we had 30 minutes. 5 were spent deciding between regular pancakes or ricotta pancakes, 15 waiting for the pancakes, and 10 on indulging on every bite. They were the best pancakes I had tried. Ever. And that's a really big statement for me to make. It was the perfect ending to a perfect trip.
But… we're not making those pancakes today because I haven't figured out the recipe yet. Sorry about that. But these are some really good pancakes, and they became a favorite of mine about a year ago when I had to figure out what to do with my ricotta cheese. The ricotta does make them very fluffy, rich, thick, and creamy with the most wonderful flavor. They're tastier than traditional pancakes, if you ask me. Don't worry, though—the pancakes don't feel cheesy at all and you won't be able to taste the ricotta in there. Since it's so good on its own, I like to serve it just with a piece of butter on top and maple syrup. Ok, and maybe some ice cream.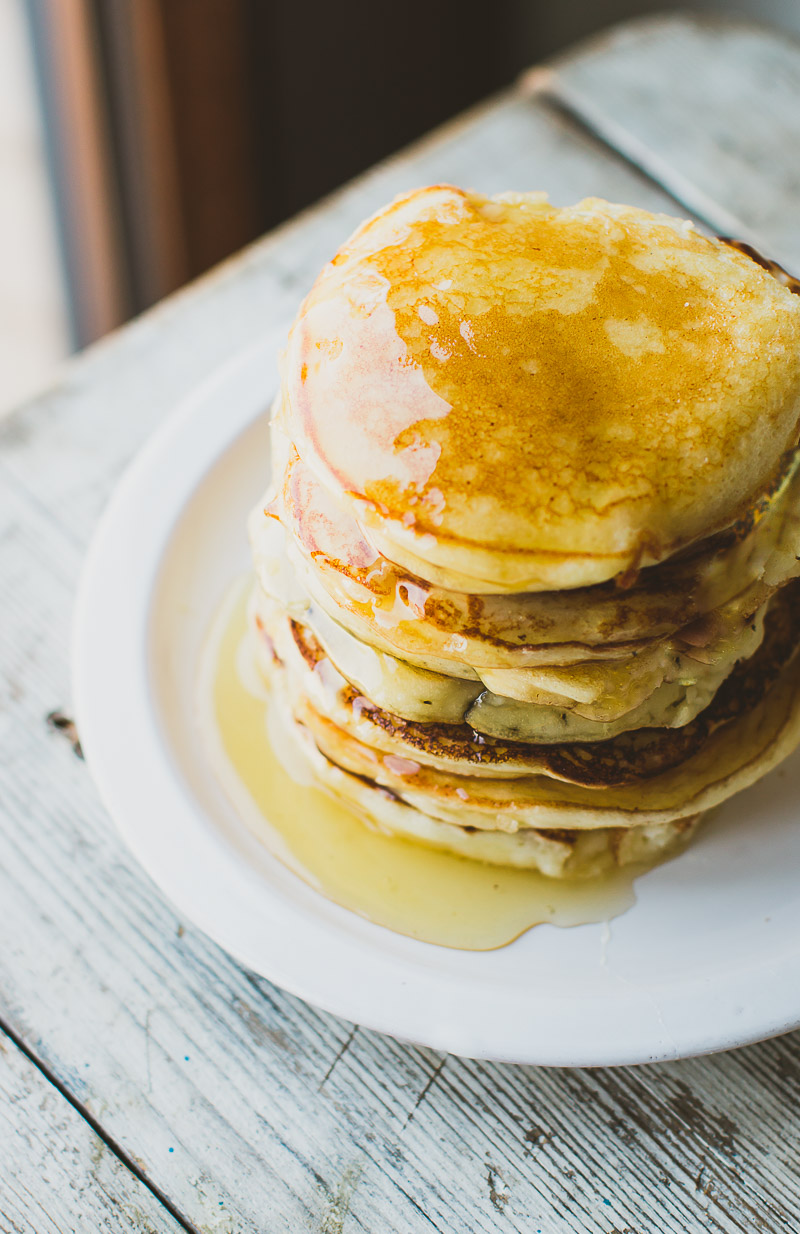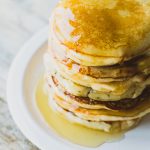 Ricotta Pancakes
---
Ingredients
3/4

cup

(100 g/3.5 oz) all-purpose flour

2

teaspoons

baking powder

3

tablespoons

granulated sugar

1/4

teaspoon

salt

1

cup

(240 ml) ricotta cheese

3/4

cup

(180 ml) whole milk

2

large

eggs

1/2

teaspoon

vanilla extract

Grated zest of 1/2 lemon

, optional
Instructions
In a small bowl whisk together flour, baking powder, sugar, and salt. In a larger bowl, combine ricotta, milk, eggs, vanilla, and lemon zest. Add the flour mixture to the ricotta mixture and mix gently just until combined.

Heat a griddle or skillet over medium heat. Coat with cooking spray, oil, or butter, just enough to coat the surface. For each pancake, drop ¼ cup of batter onto skillet. Cook 2-3 minutes, until surface of pancakes have some bubbles and the bottom appears golden brown. Flip carefully and cook another 1-2 minutes. Transfer to a plate and cover loosely with aluminum foil to keep warm. Make sure to coat the skillet before every pancake or batch of pancakes to prevent sticking.

Serve pancakes immediately with maple syrup, fruit jam, lemon curd, or powdered sugar.
If you love these yummy pancakes, you should try out fluffy banana pancake recipe!