Let's face it, you're busy and you want to know which recipes are worth your time and money to make. Here is the shortcut to make your recipe decision easier and get you baking faster! Below is a round-up of the 15 MOST POPULAR recipes on our blog. These recipes are ranked high on google, visited thousands of times per month on Pinterest, and are highly rated by our readers. I'm so excited to share my most popular recipes with you! -Stephanie
A lighter, airer, Italian-style cheesecake that tastes incredible and pairs perfectly with fresh berries or chocolate ganache! Lisa says, "I followed this recipe down to the last detail and it came out perfect. It's important not to over bake this, even if you think it's too pale. It will set if you refrigerate it overnight. Letting it do its thing guarantees a very creamy and dreamy result. Just the perfect, simple recipe!"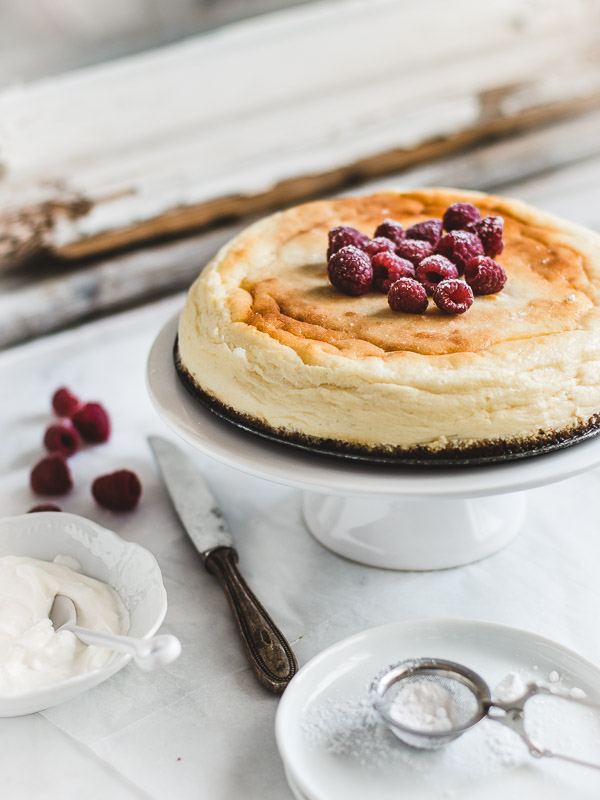 A delicate yet rich French dessert made with fresh berries and a baked custard filling. Top with a dash of powdered sugar for breakfast or dessert! Mandi says, "Super simple and delicious! I used equal quantities of raspberries and blackberries accompanied with dollop cream. Absolutely sensational and also delicious served cold the next day."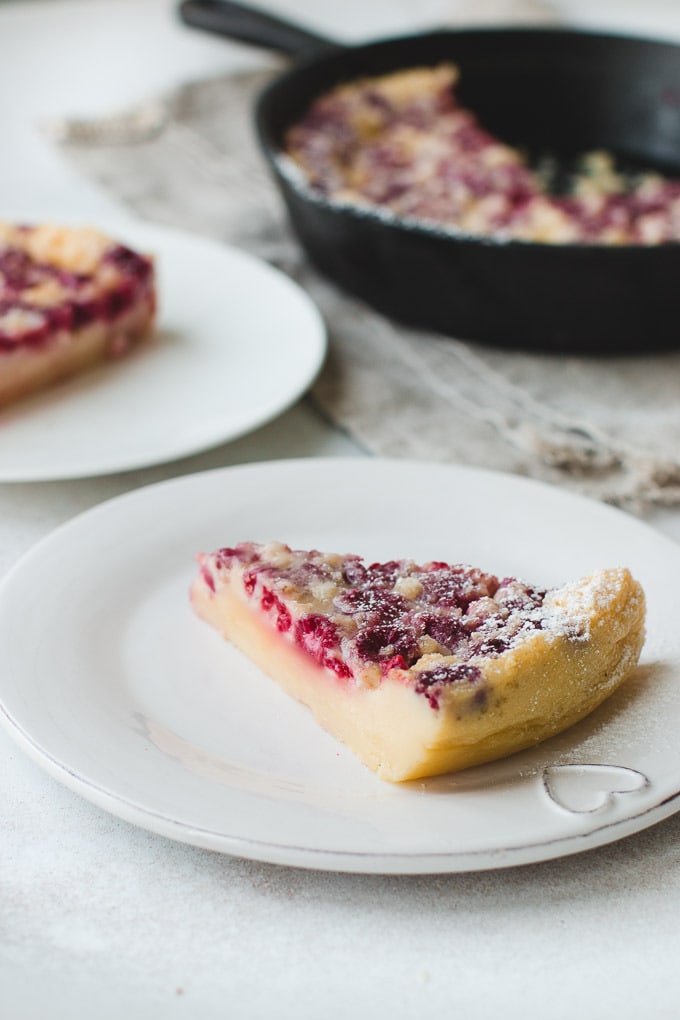 This super simple beet hummus recipe is the perfect appetizer. It's super smooth, creamy, and full of fresh beet flavor. Serve with pita, crackers, or fresh veggies! Gail says, "I spread it on bread and made cheese sandwiches with it, tastes delicious and has a little kick to it."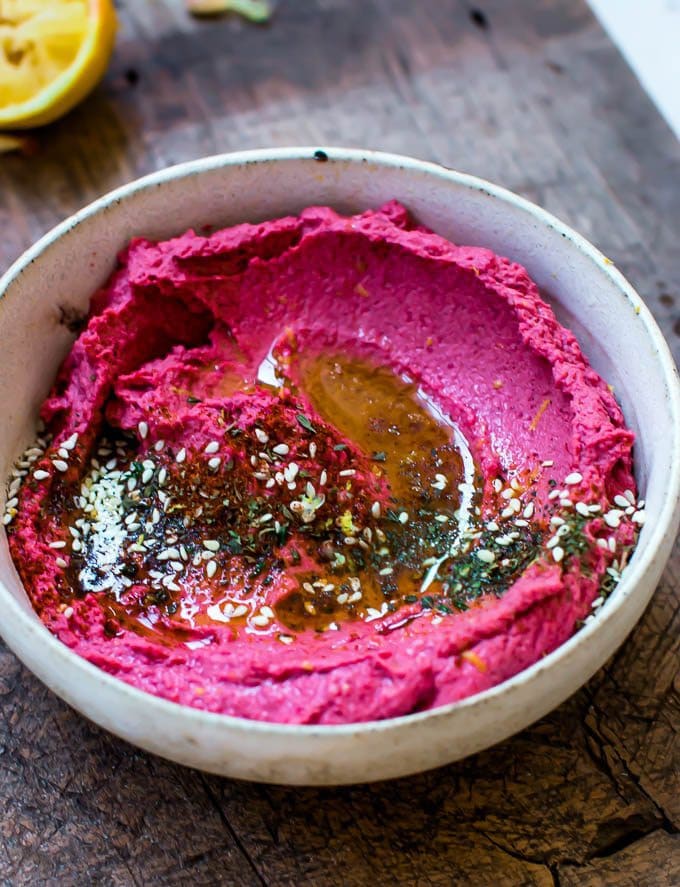 This wonderful, delicious spice cake is made with warm spices like cinnamon and nutmeg and topped with fluffy, satiny-smooth cream cheese frosting. Tori says, "Just found this recipe after looking everywhere for a tasty spice cake and I'm in love! Made 12 little muffins instead of a giant cake and my family is loving them."
This classic, South American alfajores recipe is filled with melt-in-your-mouth dulce de leche and rolled in shredded coconut. They are so soft, delicate, decadent, and so easy to make! You'll love how the different textures come together to create an amazing cookie. Iva says, "Best recipe for alfajores dough Ive ever had….super easy to handle. Thank u so much!!!! Ive tried many recipes and this is the best!"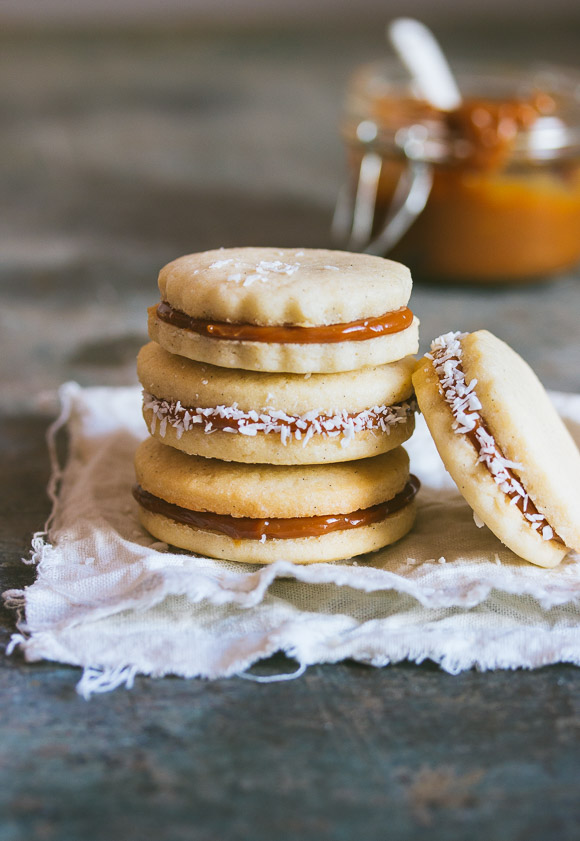 This classic New York cheesecake is the ultimate cheesecake. It has been pinned thousands of times making it one of our most popular recipes. It is dense, rich and creamy and doesn't require a water bath like most cheesecake recipes, so it's incredibly easy to make. It's truly one of the best cheesecakes I've ever had! Katie agrees, "I don't usually write reviews for recipes but I HAD to rave this cheesecake. I made this for thanksgiving and it was the star of the show! This is the best cheesecake I have ever made and eaten, my family agrees! This is now my go-to cheesecake recipe."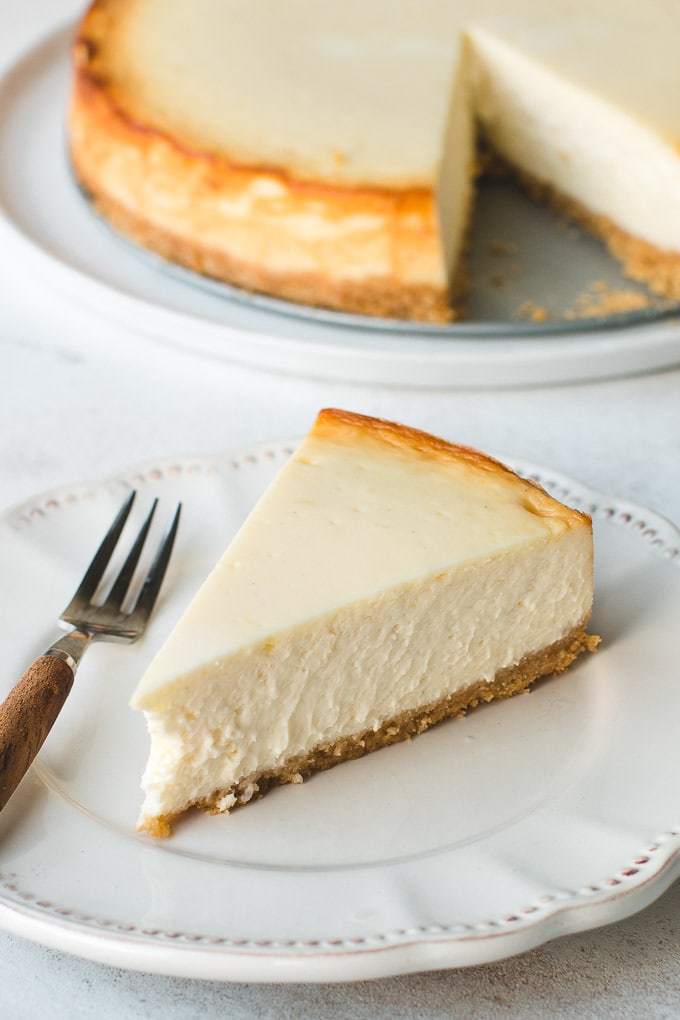 Creamy and mousse-like, these no-bake cheesecakes are served in individual cups for the perfect dessert. They're rich, decadent, and so incredibly simple to make! Vy says, "Made this twice and it is delicious! Topped them with a simple strawberry sauce and it was a hit."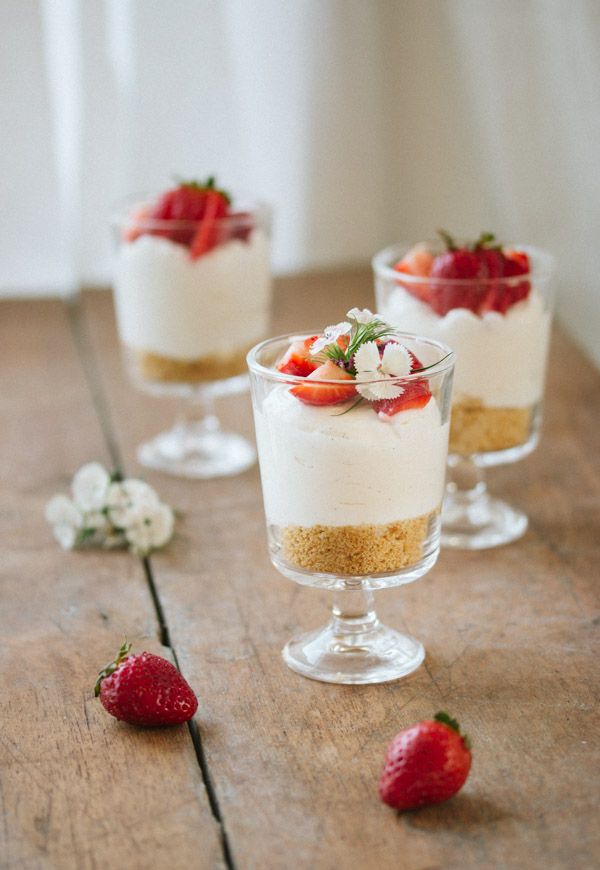 This recipe for single-serving apple crumble is on my list of 'emergency recipes'. It only takes 5 minutes to prepare, but you'll need to be patient while it's in the oven. Don't worry, the wait will be worth it. It has the perfect ratio of apples to crumbs, which means – lots of crumbs. Just don't forget to serve it with no-churn vanilla ice cream! Kirsti says, "Just want to say I've made this recipe twice now (once as written and the other time doubled) and it's SO GOOD! Apple crumble is a traditional recipe here in the U.K. and you totally nailed it."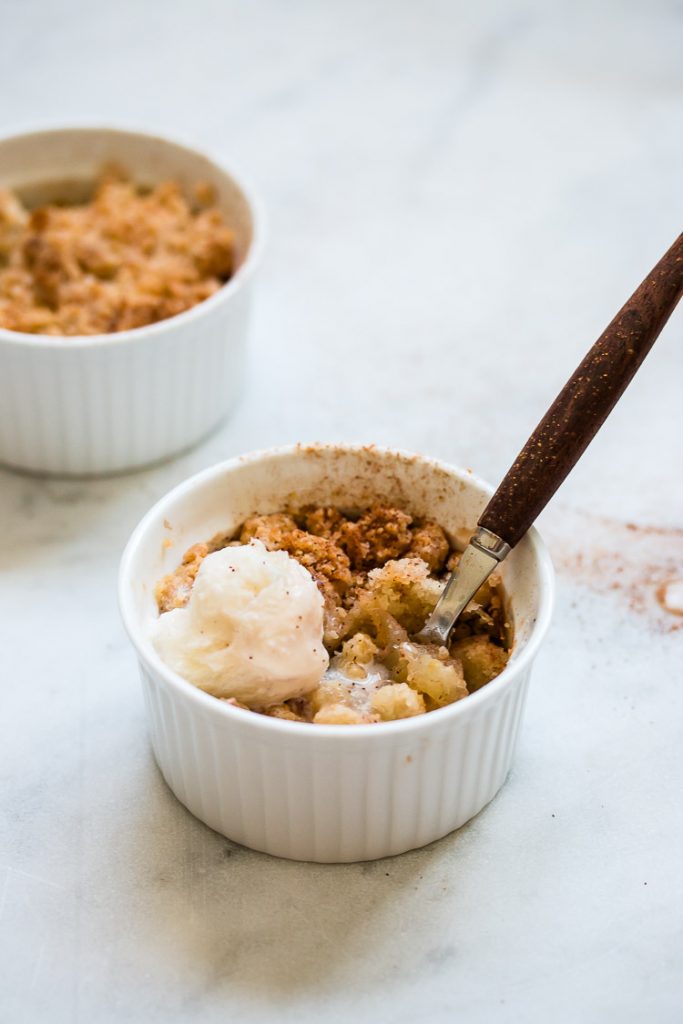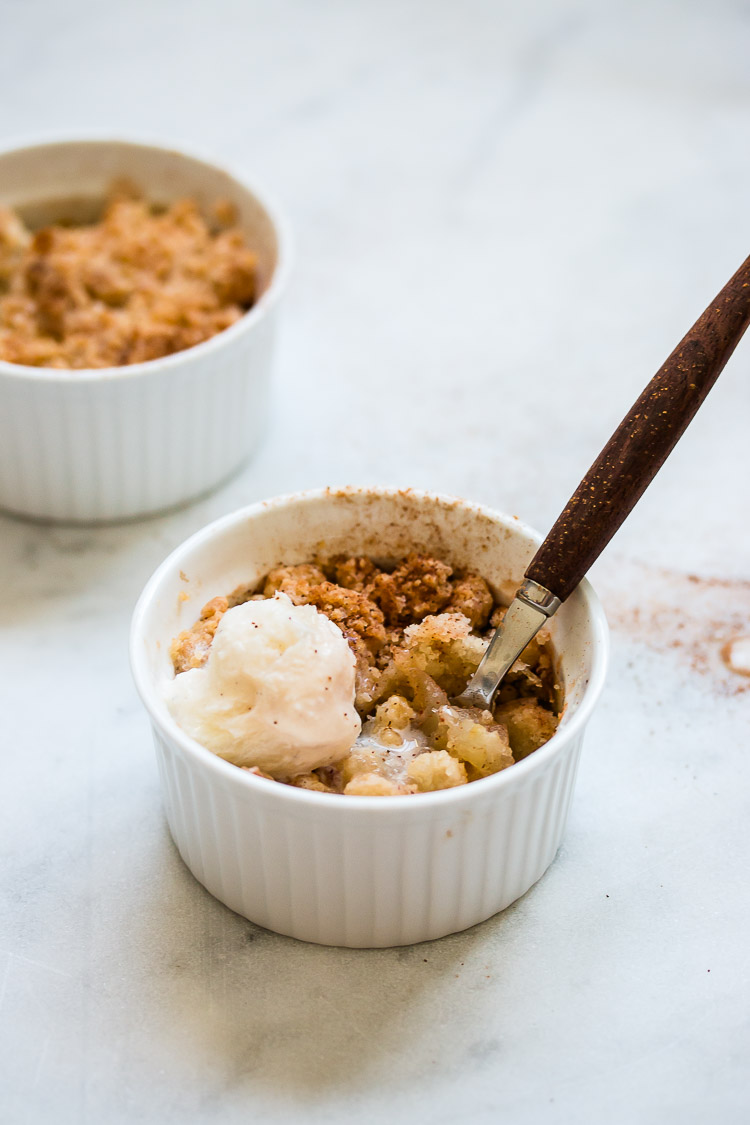 These fluffy chocolate pancakes are the perfect way for a chocolate lover to start their day! Thick and full of melty chocolate in each bite, this simple recipe gives you a good reason to get out of bed in the morning. "I'd give it 10 stars if I could. Absolutely amazing! Kids and wife loved them. I added strawberries and whipped cream on top. If you want a great appearance I also added a shake of confectioners sugar for fancy touch. I have to admit, I did make a funny face pancake using strawberries, ganache with whipped cream for hair. Devine, cheap, a make again for sure." – Gary G.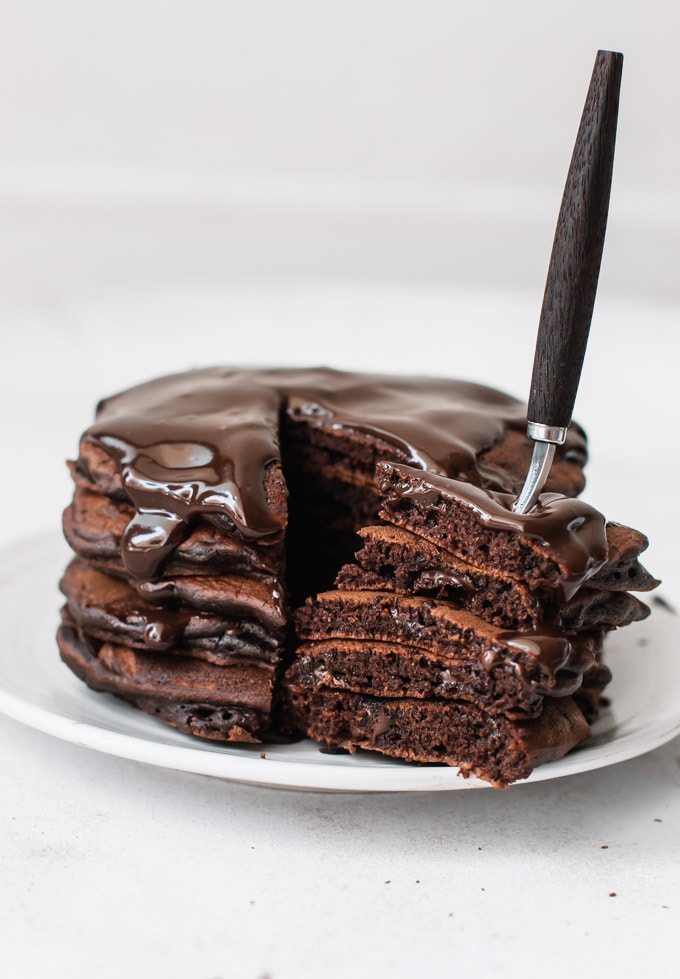 Two classic loaf breads are combined for this moist and tender pumpkin banana bread. It has all the fall pumpkin spice flavors plus added sweetness from the ripe bananas. Plus it's so incredibly easy to make! Elle says, "This was DIVINE. I suck at baking but this one came out fantastic. Moist and tasteful. Only things I did differently was skipping the walnuts due to allergy and using 3.75 bananas. Definitely will make again."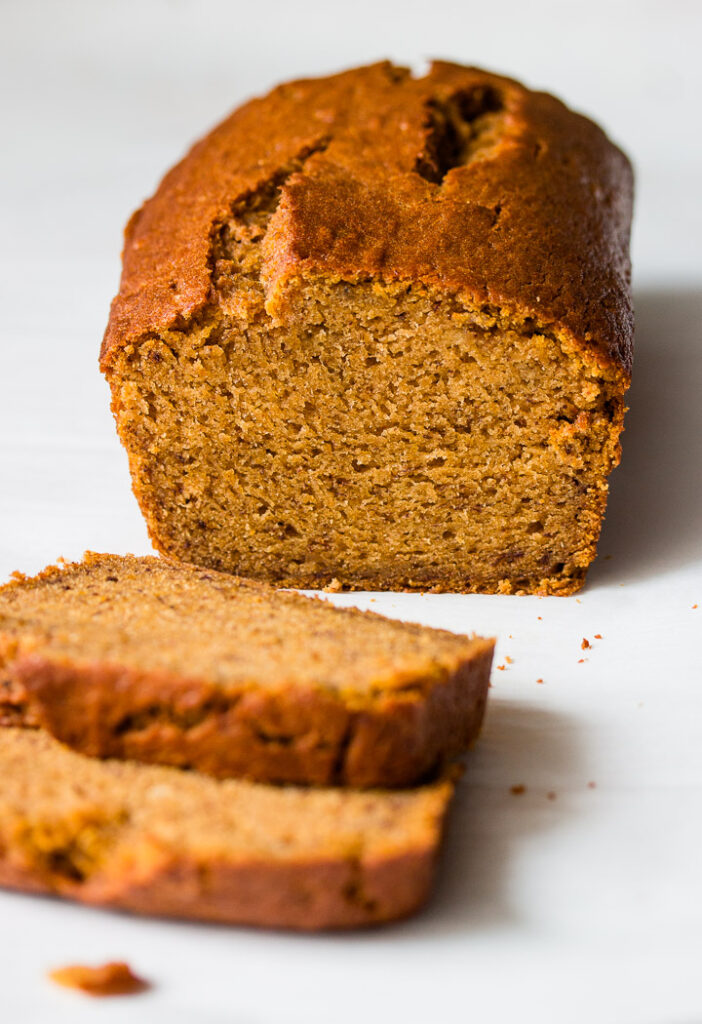 A soft and tender orange cake that's bursting with fresh orange flavor. This everyday orange cake recipe is easy to make and only gets better over time. It's a simple recipe with amazing results! "I had an abundance of oranges and tried this recipe due to the fact that I had all the ingredients (hence, no grocery shopping needed). This recipe is a definite keeper! I made two loaves so I could freeze one and they came out moist, soft and tender. I had to stop myself from eating a third slice!" – Debbie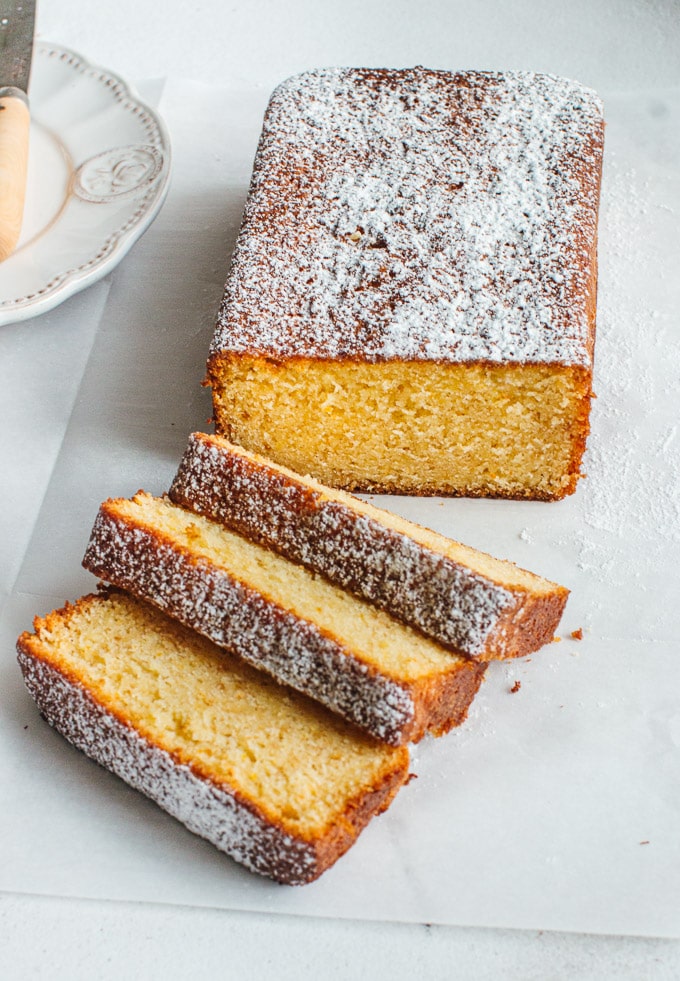 Learn everything you need to know about how to make the perfect chocolate babka. This chocolate babka is made of a rich brioche dough and scrumptious chocolaty filling. It's such a delicious treat and an all-time favorite in our home! Every bite is soft and buttery and full of chocolate goodness. "This is the absolute best chocolate babka that I've ever tasted! The recipe is very clear and easy to follow. Thank you!" – Beth B.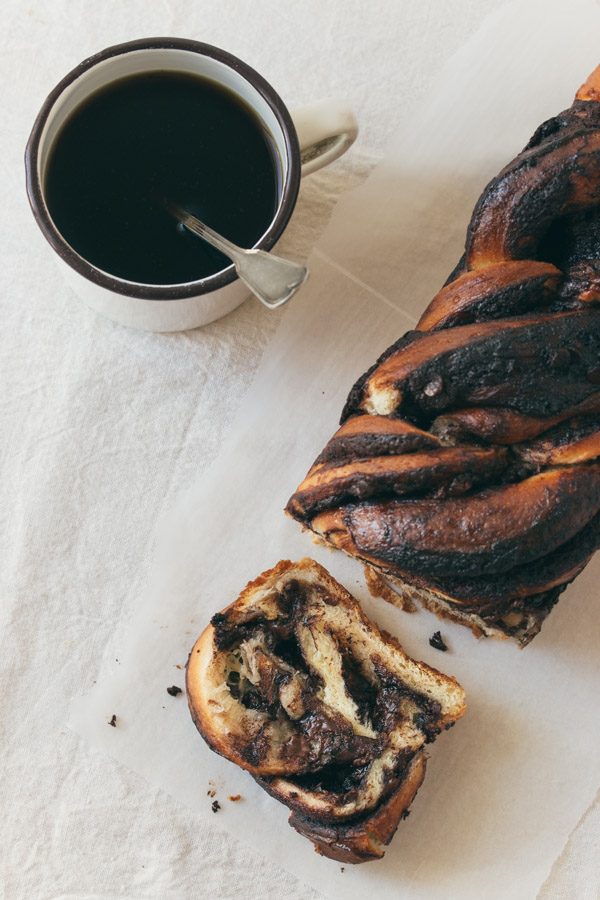 These easy pumpkin muffins are light, tender, super flavorful, and they stay moist for days. They take 10 minutes to make, and you don't need a mixer. You won't be able to stop eating them! This is our most popular recipe during fall. "This is honestly the best recipe for the most perfect pumpkin muffins! Most of the recipes I've tried are too heavy on the nutmeg or way too heavy on the sugar. And the lightness of the crumb texture is fantastic. My family raved for days! I did use the whole can of pumpkin so not to waste and muffins were delicious. This recipe needs to find its way to the top of google searches for "the best pumpkin muffins." -Suzanne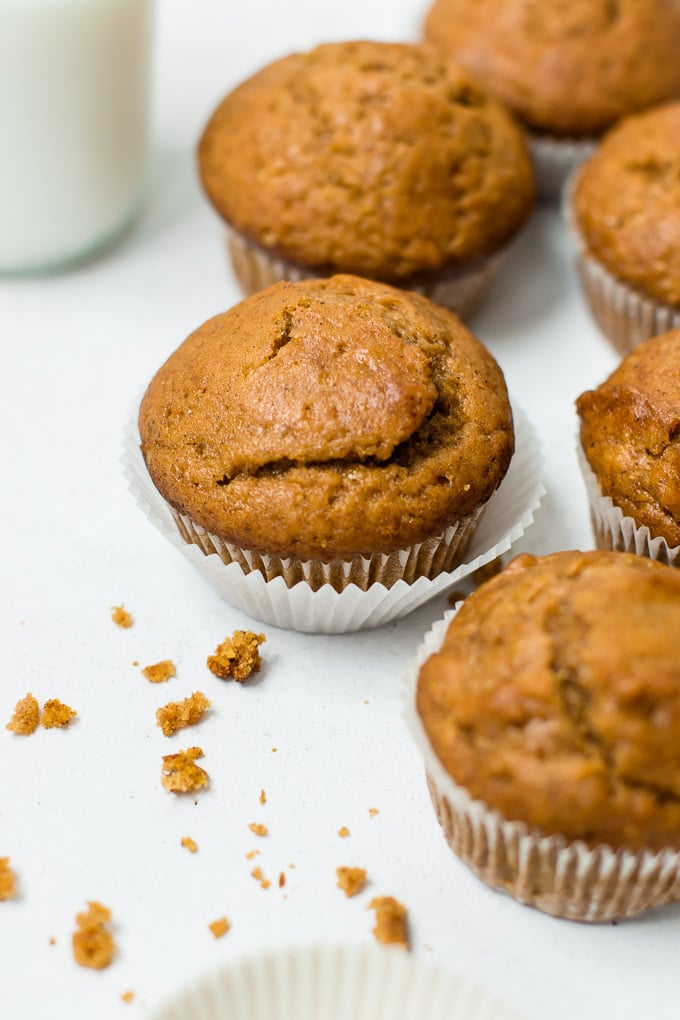 This is a classic recipe for easy, rich and creamy Italian panna cotta. I make this every time I need an impressive, quick dessert! Served in individual portions, you won't believe how simple this recipe is to make! Just top with fresh berries and enjoy! Merav says, "I made these for a dinner party, and they were a huge hit! Super impressive-looking despite being so easy to make!"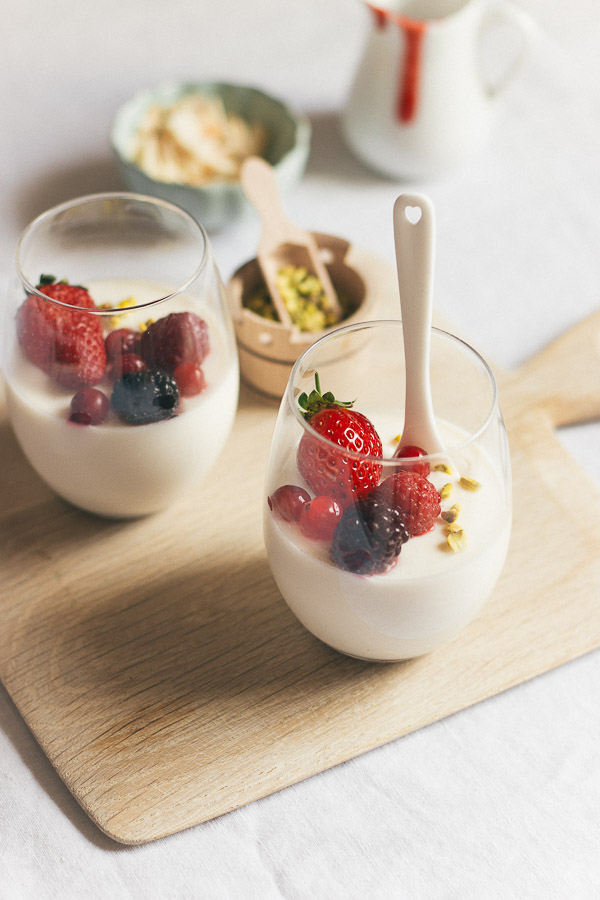 It's easy to see why this is our most popular recipe! A classic, French-style lemon tart made with a buttery, flaky crust and creamy, dreamy lemon curd filling. Vicky says, "This lemon tart is amazing! We couldn't get enough of it!! ❤️" Olga says, "This recipe is truly perfect! Thank you, Shiran, for your efforts. I couldn't stop eating the curd while waiting for the crust to bake. Luckily some still left."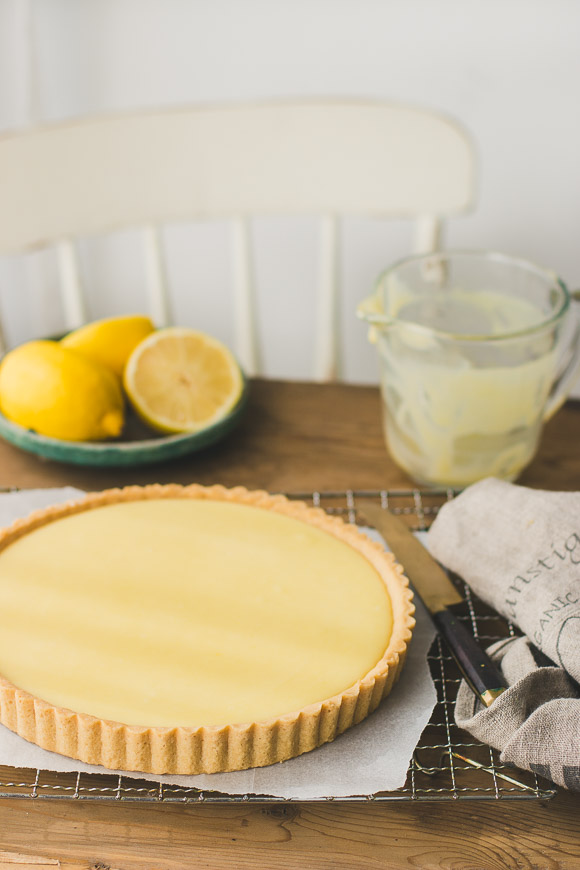 We're on Instagram!