Easy homemade whipped cream, plus tips such as how to store it, how long it keeps, what flavorings can be added, and more.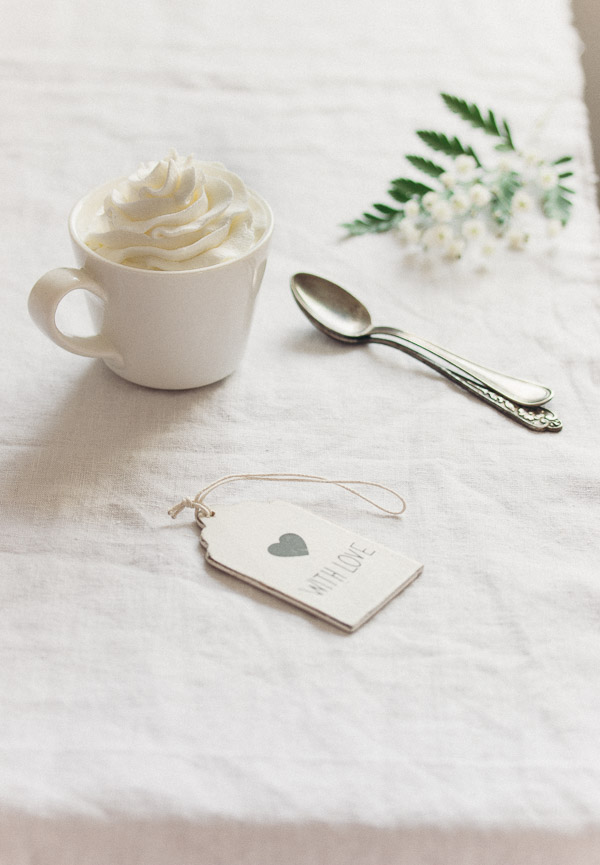 How many times have you overwhipped your cream to the point that it turns into butter? If your answer is zero, then you're either lying or a baking genius. I hope you are lying, so I could feel better about myself.
There was a time when I added whipped cream to just about everything – cake, ice cream, drinks, pie… Especially pie. Any pie! Those days aren't totally over, but luckily I'm able to control myself a bit more. I also used to not like buttercream (those days are definitely over), so instead, I made whipped cream every time I wanted to make a filling or frosting for my cakes and cupcakes. My point is, nothing beats homemade whipped cream, and knowing how to make it properly is essential for anyone who likes to bake. I'm guessing that's pretty much all of you, otherwise you wouldn't be here, right?
How to Make Whipped Cream
Whipped cream is so simple to make, but it can be a bit tricky if this is your first time. Timing is important because whisking it too much will separate the cream and turn it into butter.
Chilling the cream is necessary for it to whip up properly. To be on the safe side, I also place my bowl and whisk attachment in the refrigerator or freezer for 15 minutes before I start whipping.
Most recipes tell you to whip the cream until either soft peaks or stiff peaks form. Once you whip the cream, you'll notice that the whisk leaves trails, and the longer you whip, the thicker and more noticeable these trails become. For soft peaks, if you lift up the beaters and look, the peaks should curl down. They should hold their shape pretty well but have a softened texture – kind of like a shaving cream. For stiff peaks, keep whisking until the peaks stand straight up and appear firm when beaters are lifted up. Be careful at that point not to overwhip, which will cause the cream to have a grainy texture or eventually turn into butter.
Flavorings 
I usually add vanilla extract to my whipped cream, which gives a wonderful and subtle flavor to the cream, but you can use different extracts such as almond, coconut, orange, etc. Other flavoring options include cocoa powder, instant coffee or espresso powder, fruit puree, seedless jam, citrus zest, or a splash of liquor.
Powders such as coffee or cocoa should be added at the beginning with the other ingredients to let it dissolve while whipping. For the other options, add them to the cream just before soft peaks start to form, then keep whisking until you reach the desired texture. Alternatively, you can fold them gently into the whipped cream once it's ready.
For this amount of whipped cream, add about 1 teaspoon coffee powder, 1/4 cup jam, fruit puree, or lemon curd, or 2-3 tablespoons cocoa powder. Once you add them, whisk a bit until mixed, then taste and add more as needed according to your own preferences.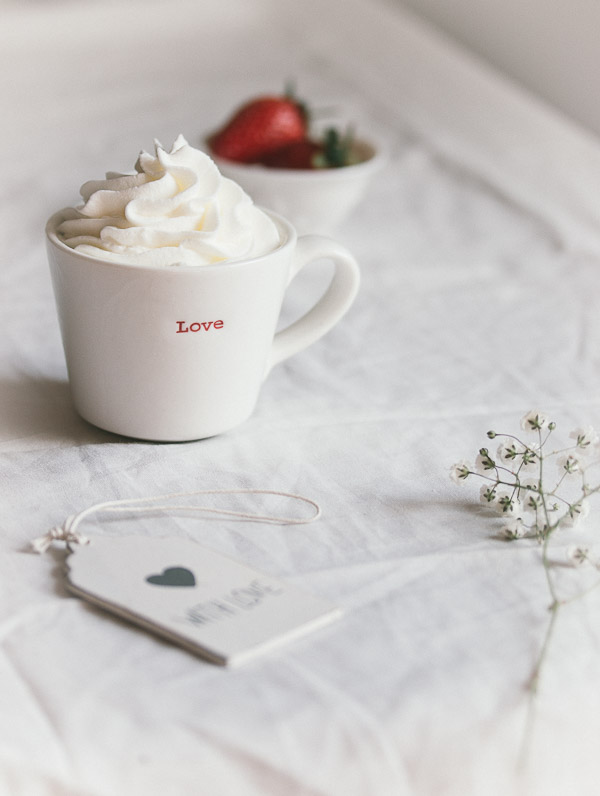 How long can you keep whipped cream, and what's the best way to store it?
Whipped cream can be prepared up to 24 hours ahead of time if it's kept refrigerated. Even then, it may start to separate after a while. The best way to keep it is by placing a fine-mesh strainer over a bowl and placing the cream on the strainer. That way, any liquid will leak into the bowl underneath.
If you want a more stabilized whipped cream (good for frosting cupcakes or cakes), here's a guide on the different things you can do. For a stiff whipped cream, I recommend using gelatin; in other cases, such as in trifles, I like to add vanilla pudding mix or powdered sugar.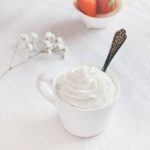 Whipped Cream
Easy homemade whipped cream, plus tips such as how to store it, how long it keeps, what flavorings can be added, and more.
---
Ingredients
1

cup

(240ml) heavy cream, chilled

2

tablespoons

granulated sugar

1

teaspoon

pure vanilla extract

, optional
Instructions
Using a mixer fitted with the whisk attachment, whisk heavy cream, sugar, and vanilla on medium-low speed for 30 seconds. Increase speed to high and whisk until soft peaks form or desired thickness is reached. Avoid overbeating.

If not using immediately, place whipped cream on a fine-mesh strainer set over a small bowl and cover with plastic wrap. Refrigerate for up to 24 hours.