Here are my top 10 dessert recipes for the 4th of July holiday. Not only are these recipes delicious, but they are some of my most visited recipes on the blog! I hope you all have an amazing weekend and let me know what you're baking after looking at a little inspiration below.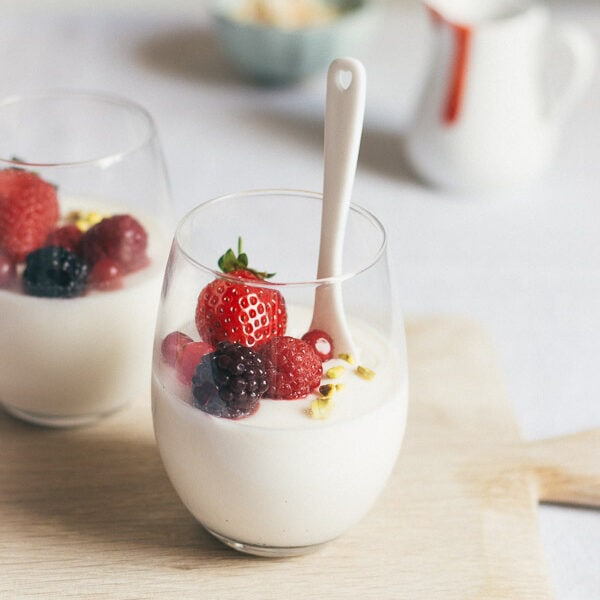 This is a classic recipe for easy, rich and creamy Italian panna cotta. I make this every time I need an impressive, quick, refreshingly cool dessert on a hot day! Served in individual portions, you won't believe how simple this recipe is to make. Just add red and blue fruit to top it off!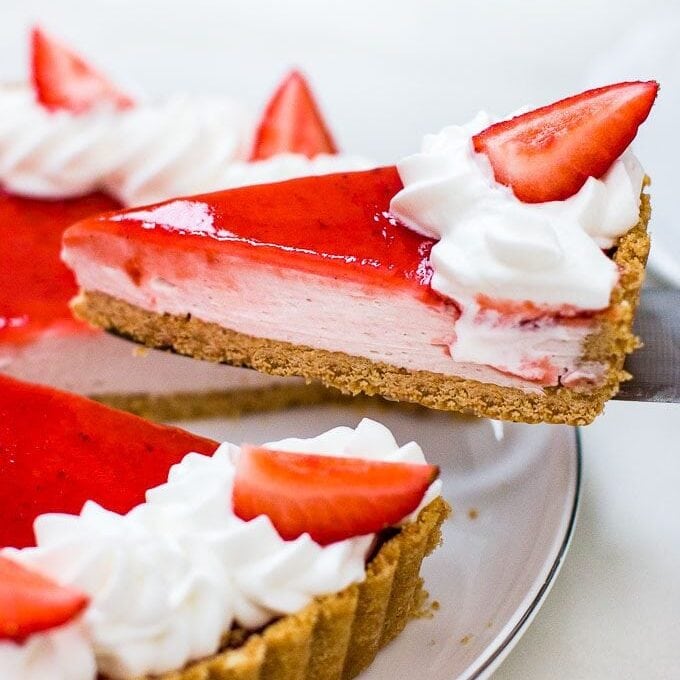 I admit, I have a bit of a tart obsession lately. This no-bake white chocolate strawberry tart is an easy yet impressive dessert to make on special occasions. It's made of a cookie crust and white chocolate mousse filling, and topped with strawberry jam for a shiny red glaze.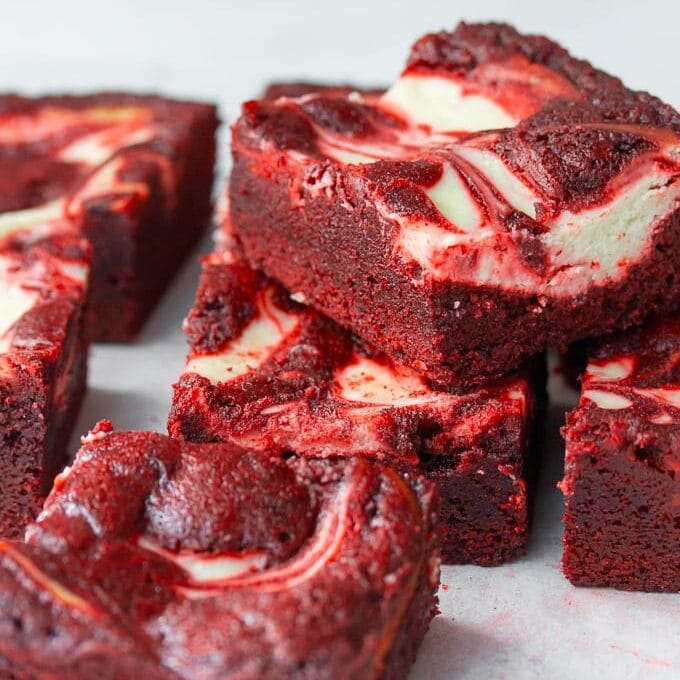 These red velvet cheesecake brownies combine all three flavors of red velvet cake, brownies, and cheesecake in every bite. They're one of my new favorite brownies and perfectly festive for almost every holiday! Mix blue sprinkles in the cheesecake batter for the full red, white, and blue experience!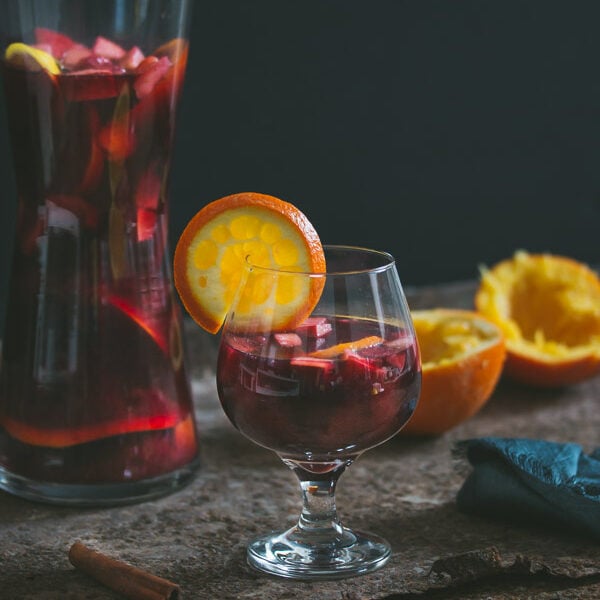 Here me out… Red Wine, Red Berries or Cherries, Blueberries, and starfruit or pineapple cut into cute little stars! I haven't tried this fruit combo yet, but it's definitely on my list. I love a refreshing summer sangria and the fourth of July is a great excuse to whip up a batch for guests to enjoy!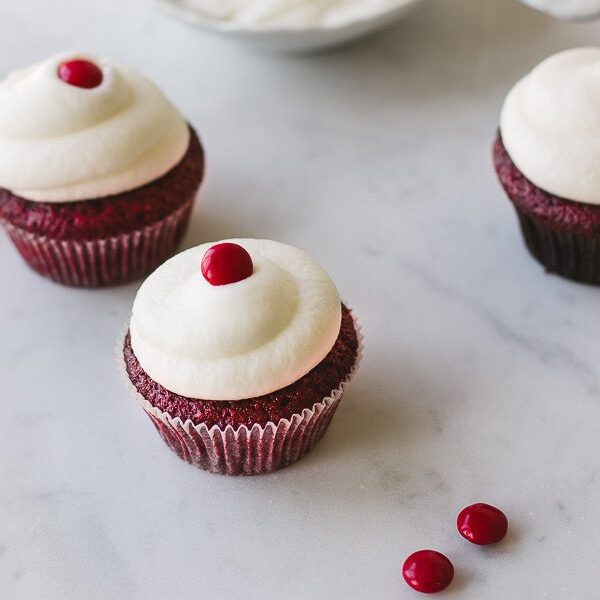 This is a classic recipe that you'll fall for instantly. It's incredibly moist, tender, and flavorful. The two unique ingredients in red velvet cupcakes are distilled vinegar and red food coloring. I highly recommend using apple cider vinegar, which gives it the best flavor. Top with blue M&M candies or sprinkles!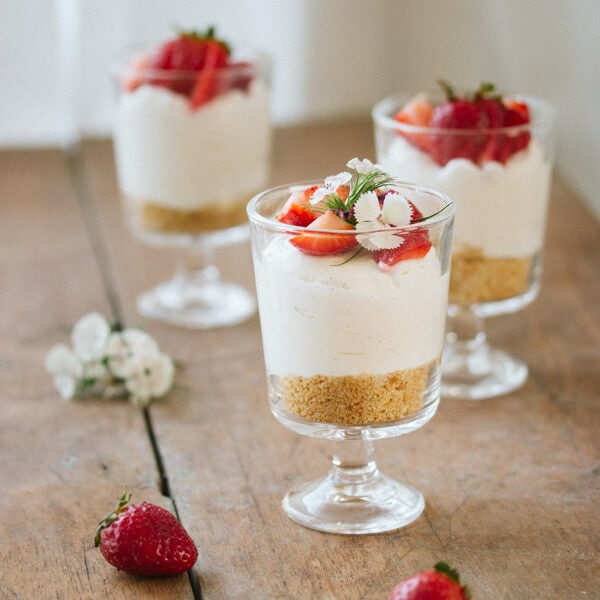 Creamy and mousse-like, these no-bake cheesecakes are served in individual cups for the perfect dessert. They're rich, decadent, and so incredibly simple to make! This dessert is so easy to make ahead of time and serve to guests whenever you're ready… Or you can just save them all for yourself (they're THAT yummy)! If you're feeling like baking, try out my classic cheesecake or New York cheesecake recipe. Top with strawberry jam & blueberries.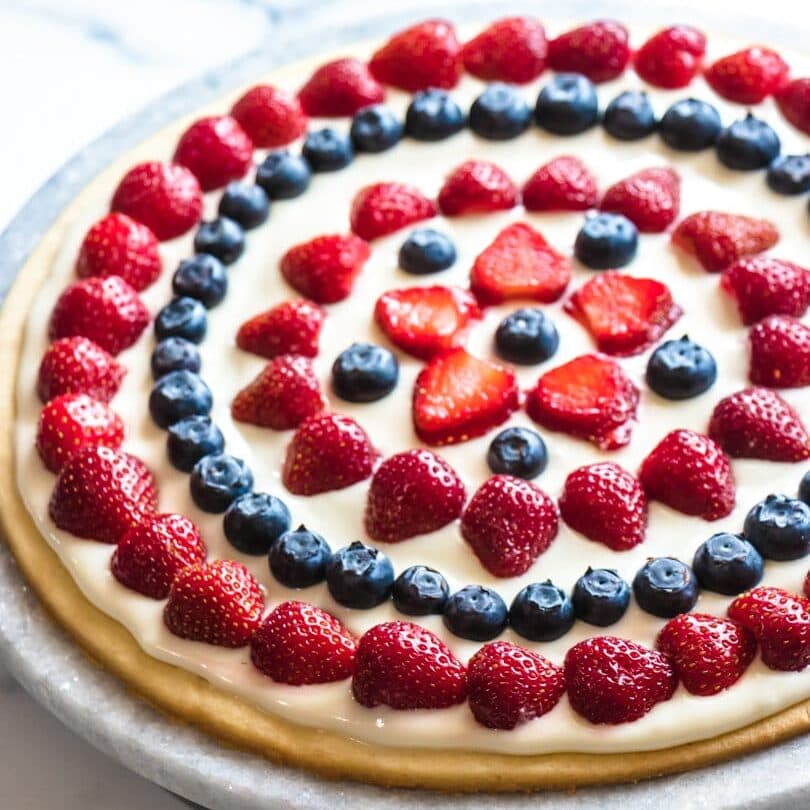 This fruit pizza with cream cheese is perfect to serve at parties and celebrations. It looks super fancy thanks to the gorgeous fresh fruit, but doesn't take much time at all to assemble. I love making this dessert for the 4th of July holiday by adding red and blue berries with a simple, yet stunning design.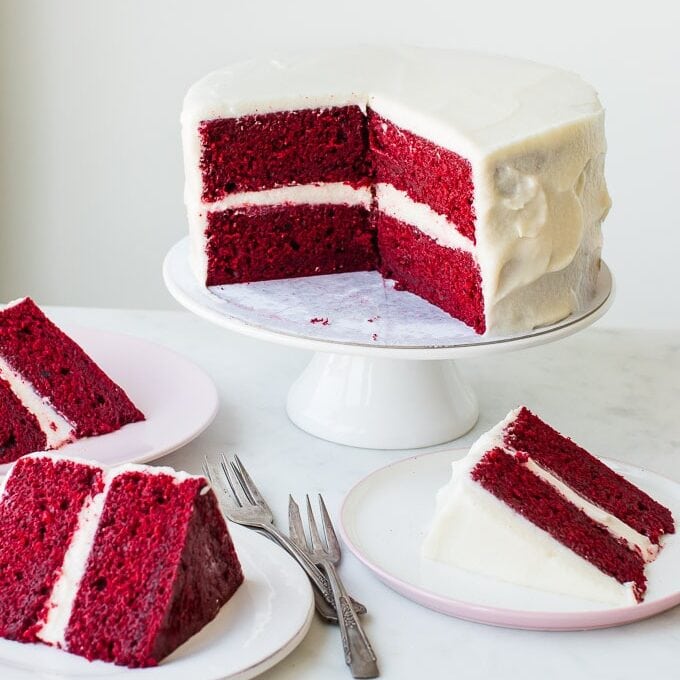 This is the best red velvet cake you'll ever have. This easy recipe makes an unbelievably moist, fluffy, and flavorful cake that's perfectly red. Layered with fluffy cream cheese frosting, every bite will melt in your mouth! Top with blue sprinkles or dye some of the frosting blue for the full flag effect!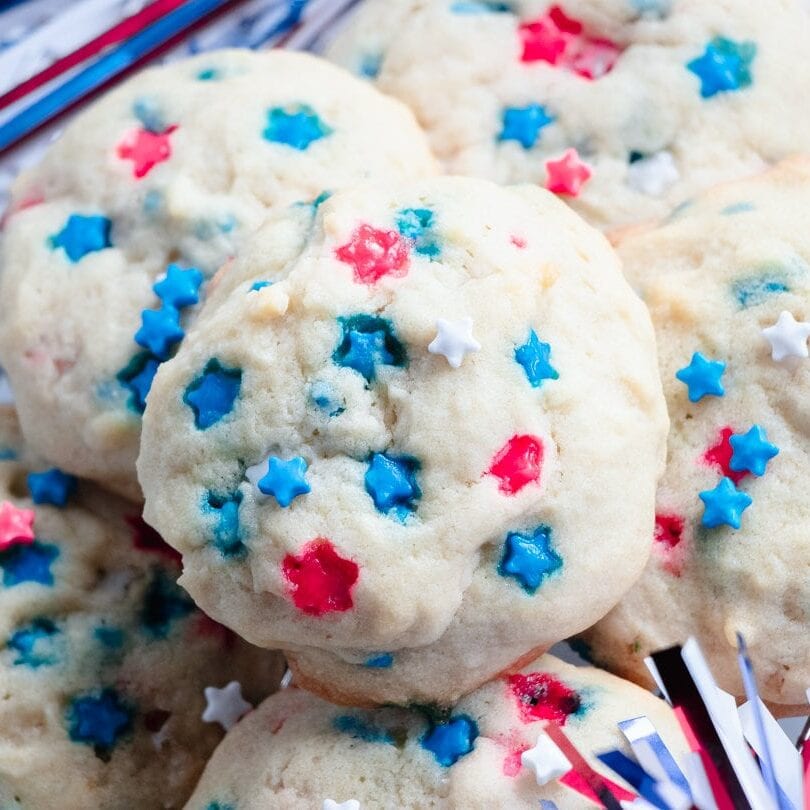 These soft, funfetti cookies not only taste absolutely incredible, but they look so incredibly gorgeous and festive! This is the same recipe as my soft sugar cookies that I know many of you have already made and loved. They are perfect for Independence Day when using red, white, and blue star-shaped sprinkles! Other festive options include my funfetti layer cake and funfetti cupcakes.
1. Decorated Donuts
Baked donuts are such a fun treat to decorate and SO easy to make. I used my chocolate donut recipe which is my tried and true favorite! If you don't already have a donut pan, you can find silicone pans online for under $10. I found these amazing star-shaped silicone pans at Michaels this year for only $5 and I love how these donuts turned out! Pro tip: Involve the kids in your decorating adventures for a fun-filled morning!
I hope you enjoyed my 10 favorite dessert recipes for the 4th of July! Let me know what your favorite recipe is in the comment section below. Cheers!
Disclaimer: As an Amazon Associate, I earn from qualifying purchases. I endorse products that I love and use daily.