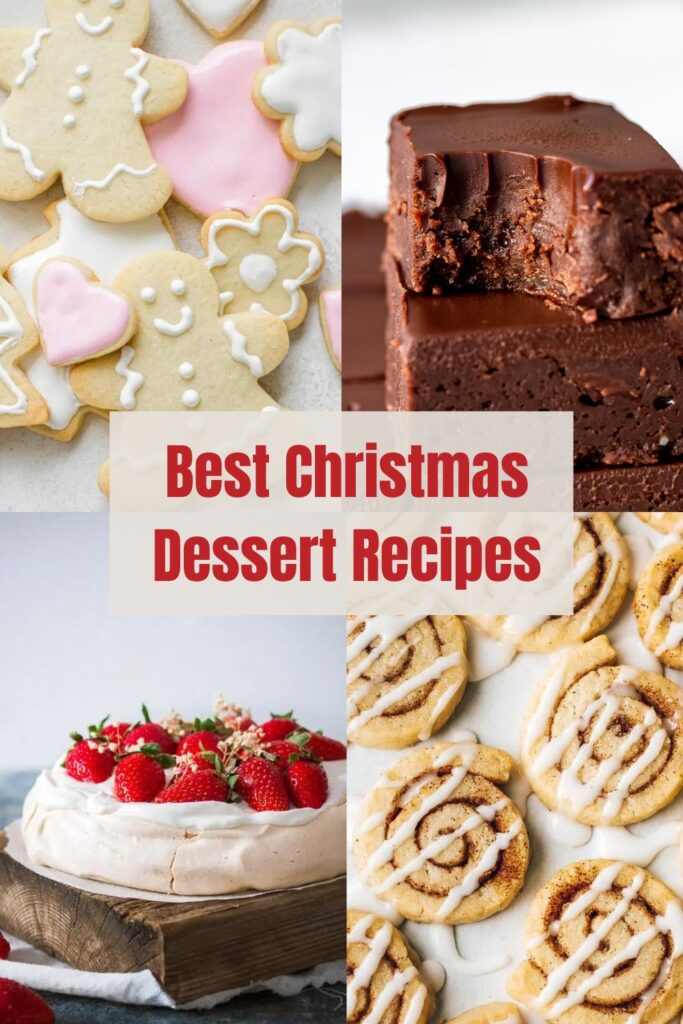 I hope you all had a wonderful Thanksgiving with your friends and family and baked up lots of delicious desserts!
Now that Thanksgiving is over, it's time to start preparing for Christmas. From shipping holiday cookies, buying gifts, to of course, baking Christmas desserts, there is a lot to think about.
Well, I'm here to make your life just a bit easier (at least with the baking part). Whether it's a holiday party, cookie exchange, or Christmas dinner itself, this is my list of the 30 best Christmas dessert recipes. They're all easy to make, taste amazing, and are the perfect, sweet additions to the holiday season.
Here you'll find:
Cookies and bars
Pies and tarts
Cakes
Cookies and bars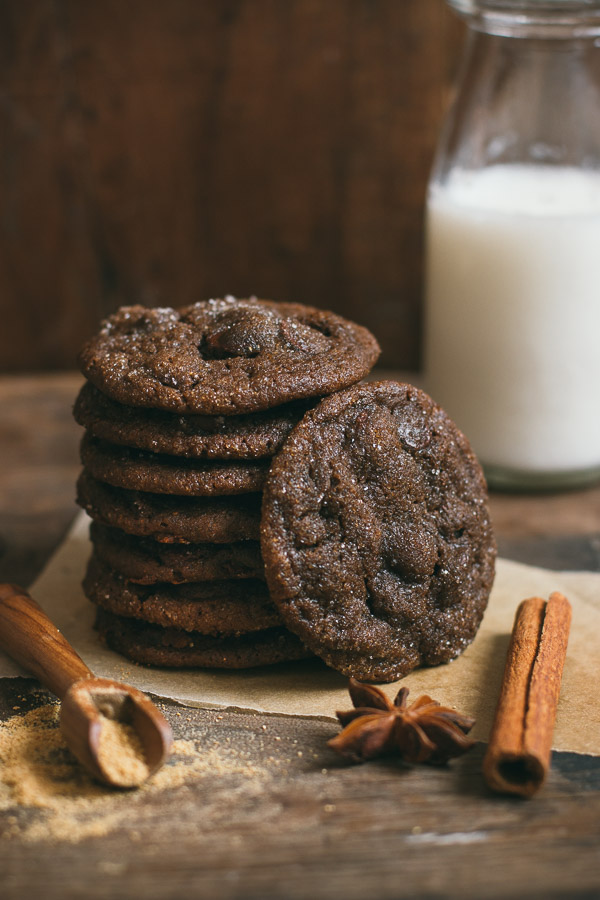 Starting our list off with one of my favorite Christmas cookies, these chocolate ginger cookies have a rich chocolatey flavor and are made with fresh ginger. They're soft, chewy, and full of Christmas spice guaranteed to bring some cheer to anyone who tries them.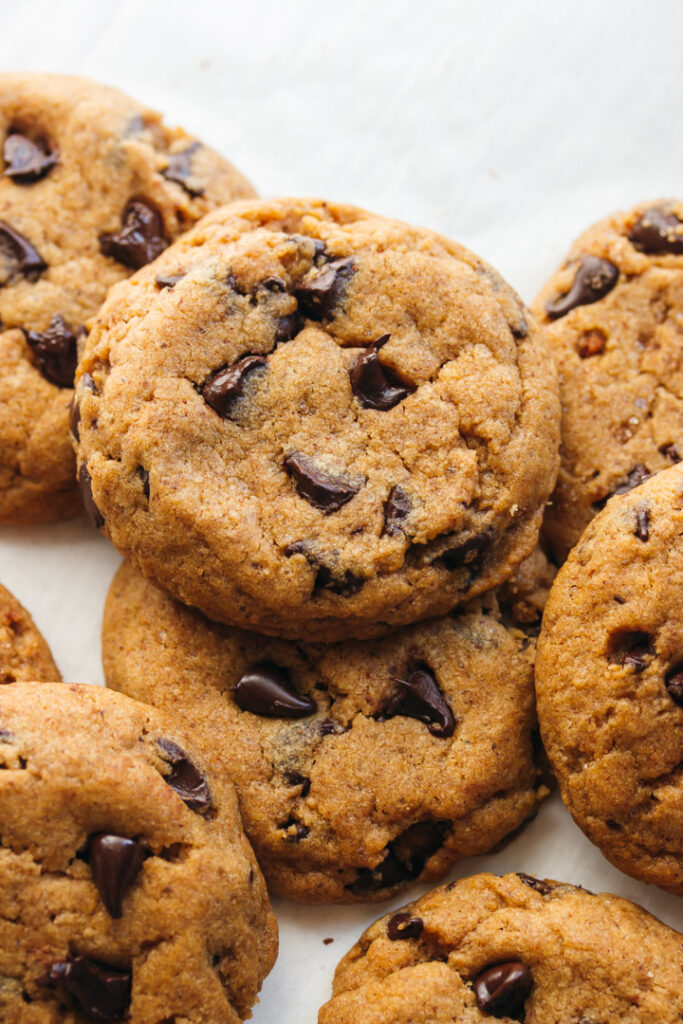 You may get an extra visit from Santa this Christmas if you leave these cookies out! Gooey chocolate chip cookies made with the addition of pumpkin puree and warm pumpkin spices have an amazing holiday flavor and are irresistibly delicious.
These picture-perfect chocolate cookies are crunchy on the outside, fudgy on the inside, and dusted with powdered sugar for delicious flavor and a gorgeous presentation.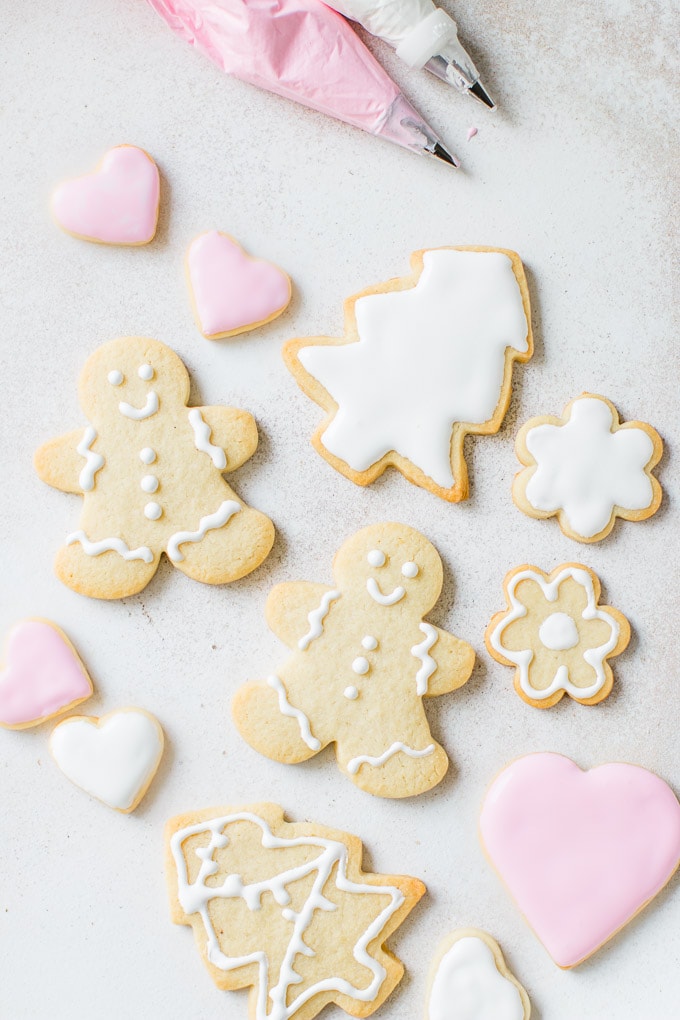 This is the perfect recipe for making cut-out Christmas cookies. They're buttery, crumbly, vanilla-ey, and all around delicious! Decorate them with colored royal icing to make the best sugar cookies you've ever had.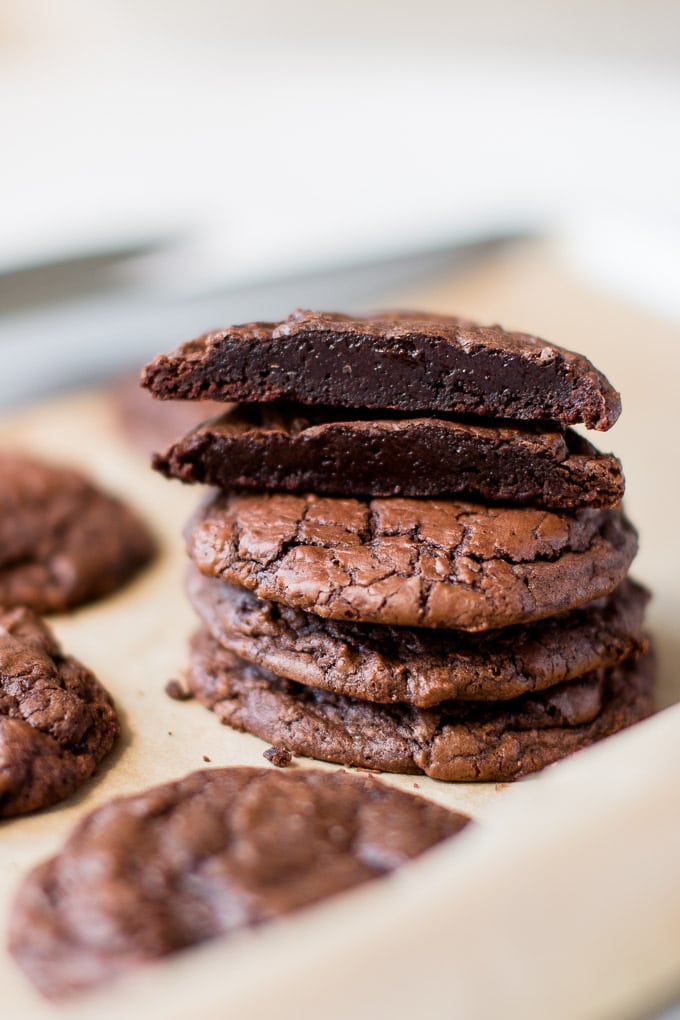 Like a fudgy, gooey brownie but in cookie form! You've never had chocolate cookies quite like these. They're perfect when you can't decide whether to bring brownies or cookies to the office Christmas party – these cookies offer the best of both worlds.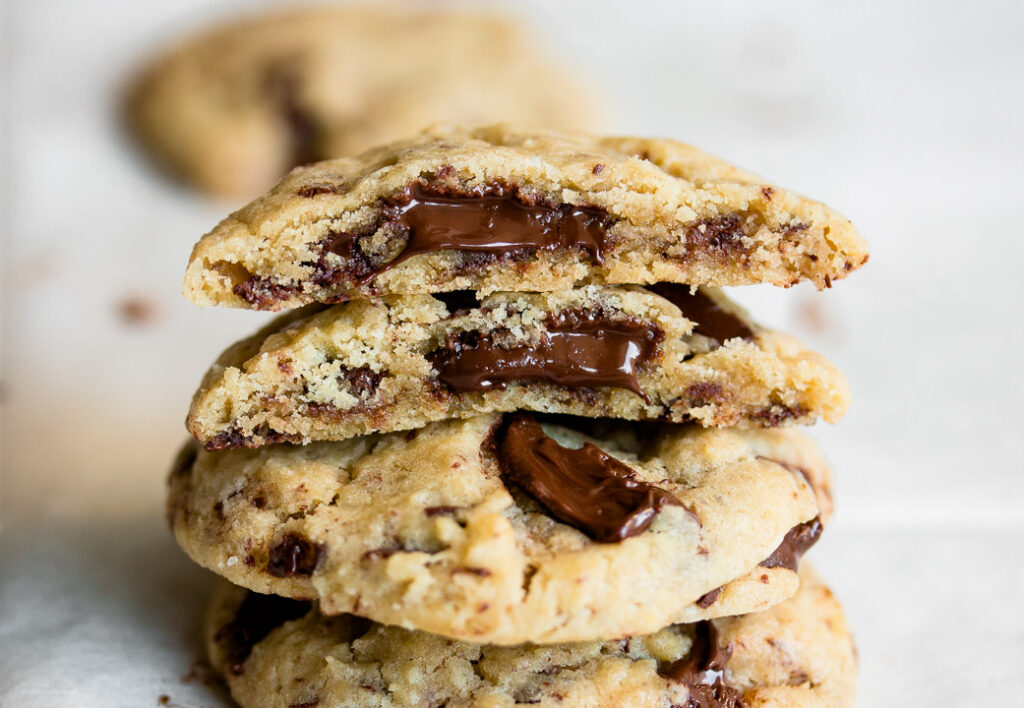 These melty, gooey chocolate chip cookies are made with nutty brown butter for an added rich, caramel flavor. They're perfect for cozying up next to the fire place with a blanket and big a mug of homemade hot chocolate!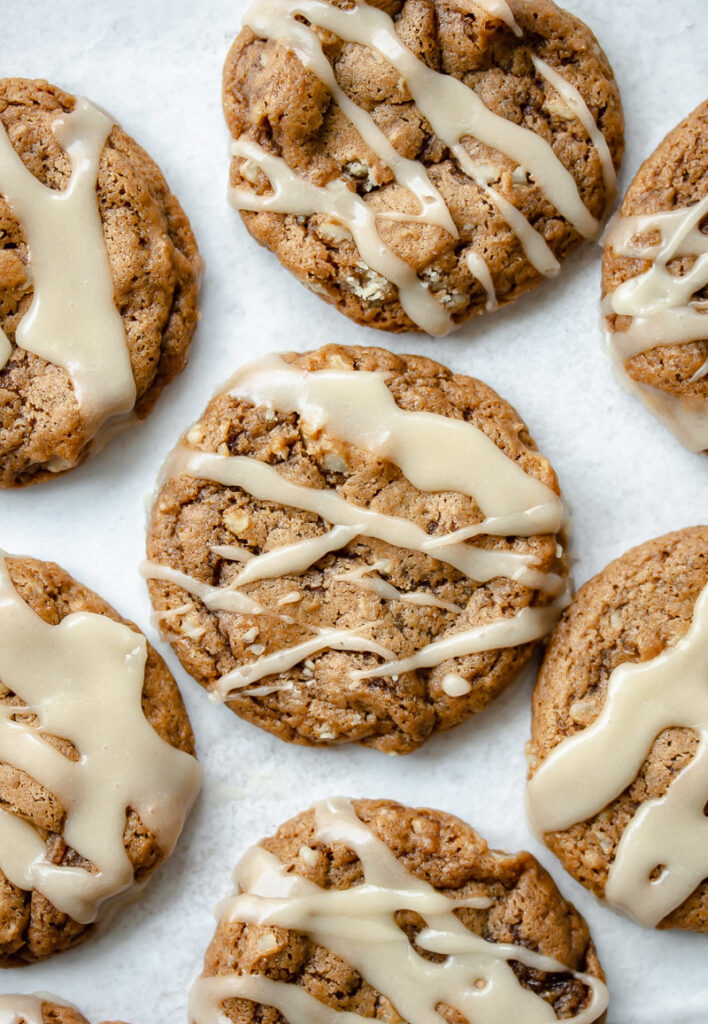 Nothing beats these cookies! They're super soft with crispy edges and have so much brown sugar and maple flavor. Plus, they're topped with sticky, irresistibly delicious maple glaze.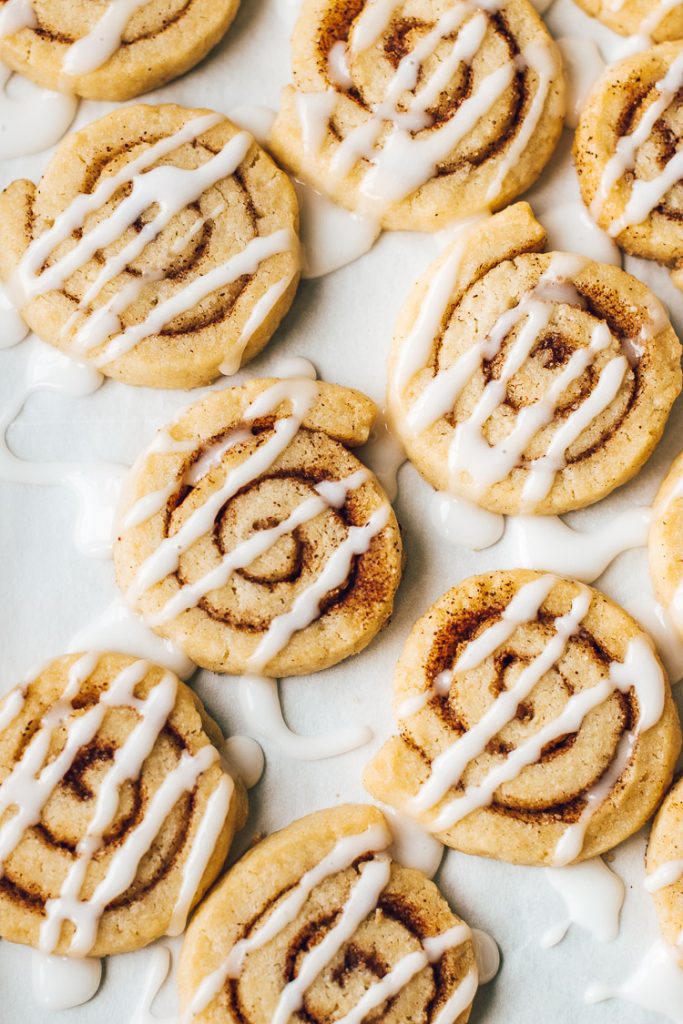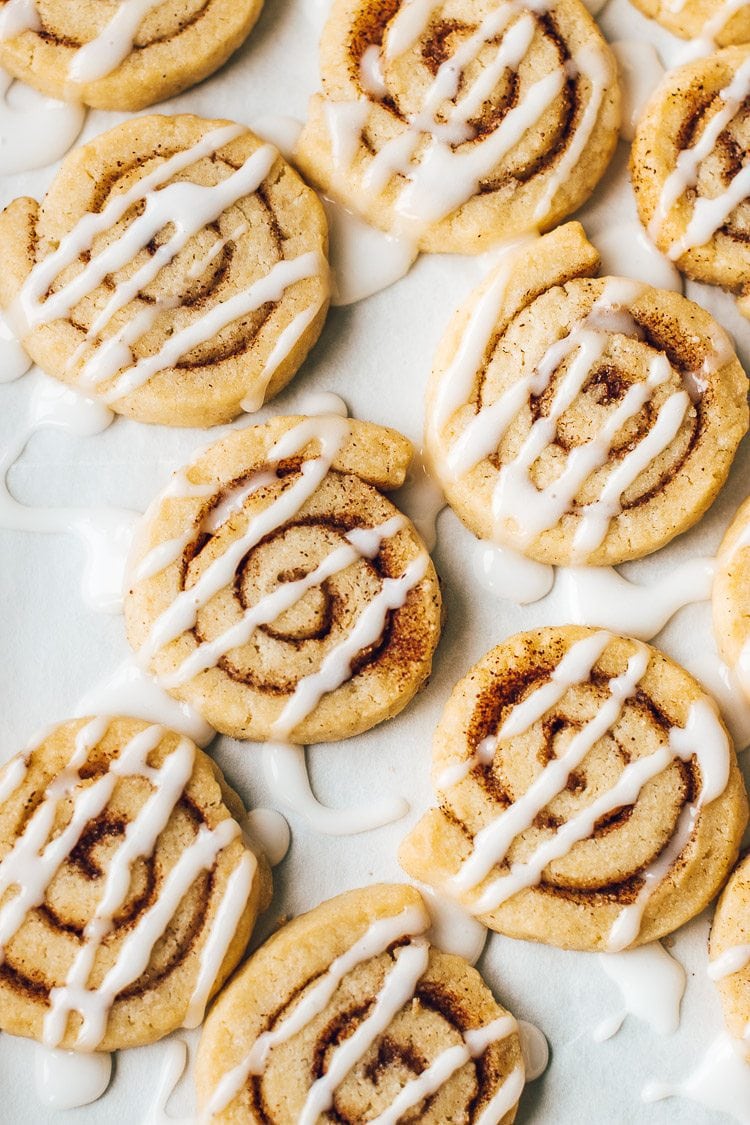 Nothing beats cinnamon rolls on Christmas, and these cookies are a fun way to enjoy the cinnamony goodness in a fraction of the time! They're drizzled with vanilla glaze and will melt in your mouth.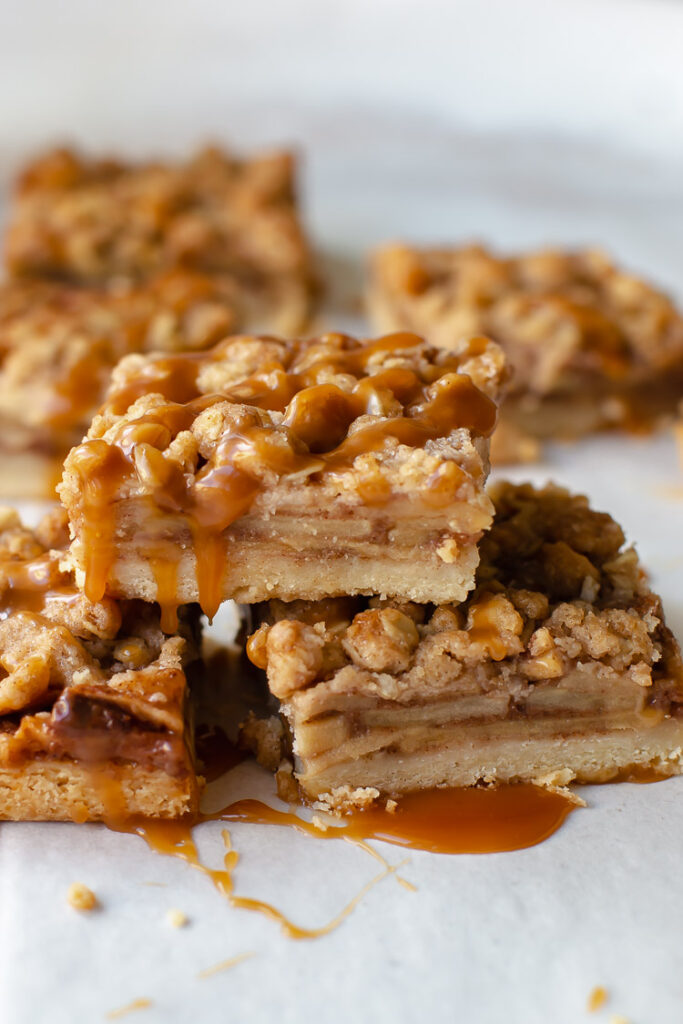 Made with layers of buttery, crumbly shortbread crust, baked juicy apples, and crunchy cinnamon streusel, these apple pie bars taste just like apple pie in bar form.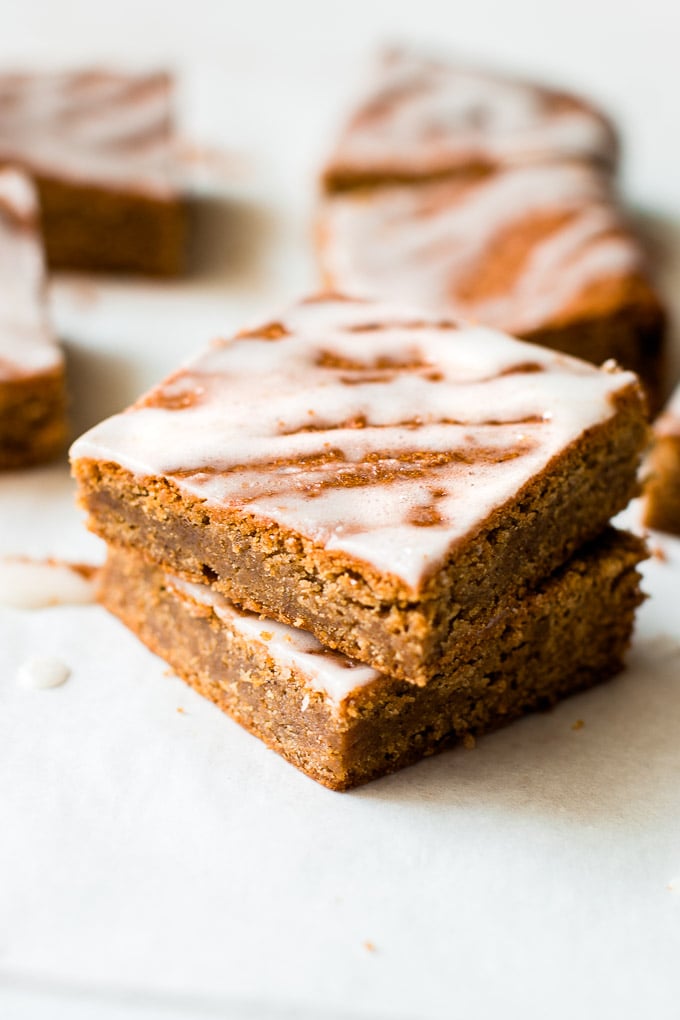 These wonderfully-spiced gingerbread cookie bars are a great alternative to gingerbread men cookies (or enjoy them both – the more, the merrier!). They're topped with sticky glaze and have a perfectly moist, fudgy texture.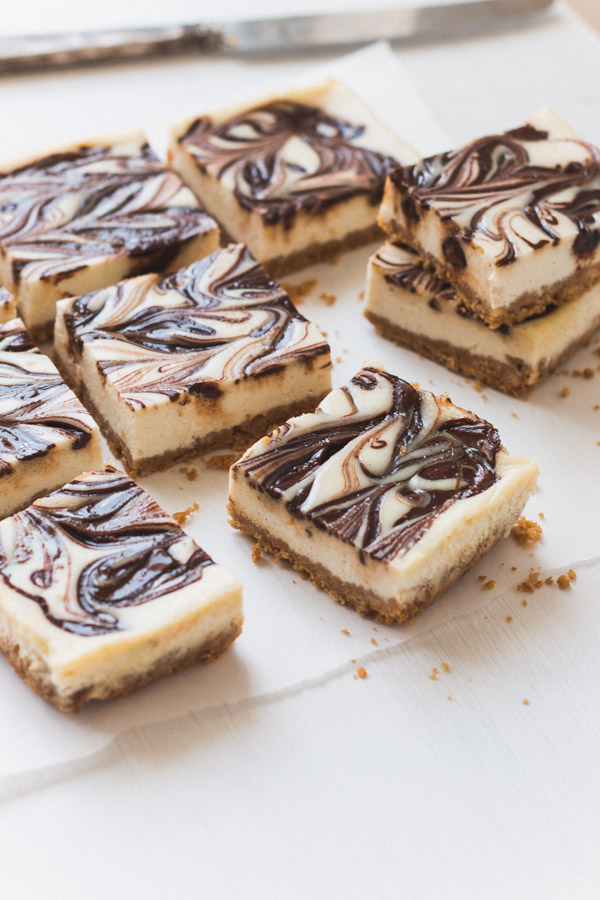 Rich and creamy cheesecake bars with crunchy cookie crust are swirled with gooey Nutella for the perfect Christmas treat. They taste absolutely incredible and can be made in an hour.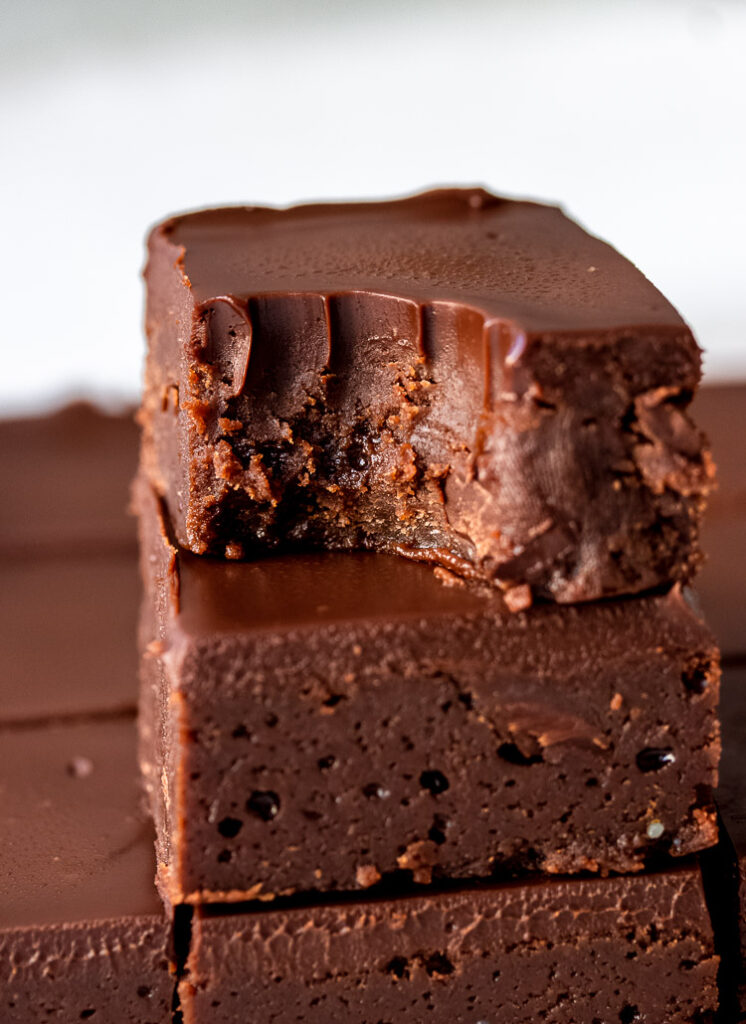 The richest, fudgiest brownies you'll ever try made with a hint of peppermint extract, melty chocolate chunks, and a layer of chocolate ganache. No buttercream or food coloring here!
Pies and tarts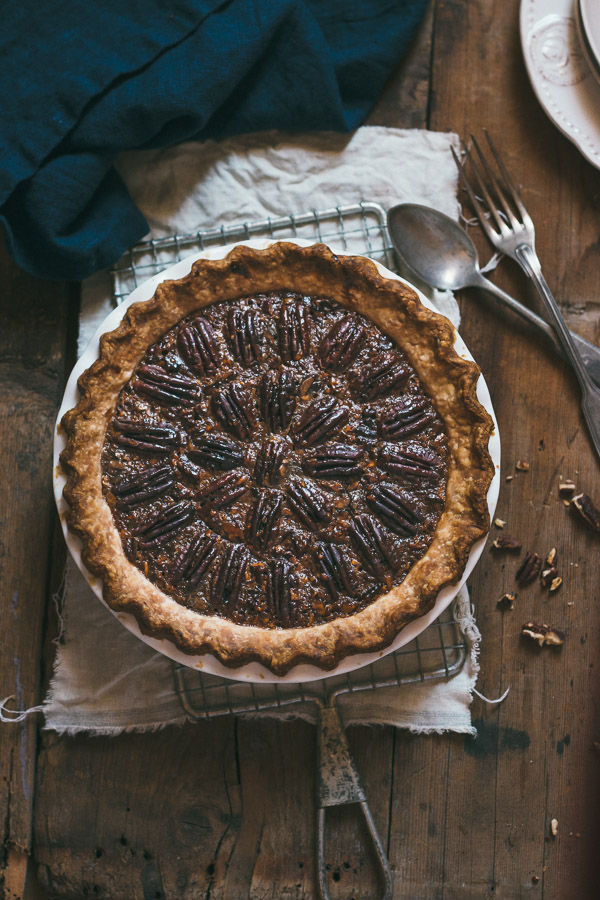 Nothing beats classic pecan pie! Buttery, flaky pie crust filled with sticky pecan filling is one of my all time favorite Christmas desserts. And of course, the best way to eat is with a dollop of whipped cream.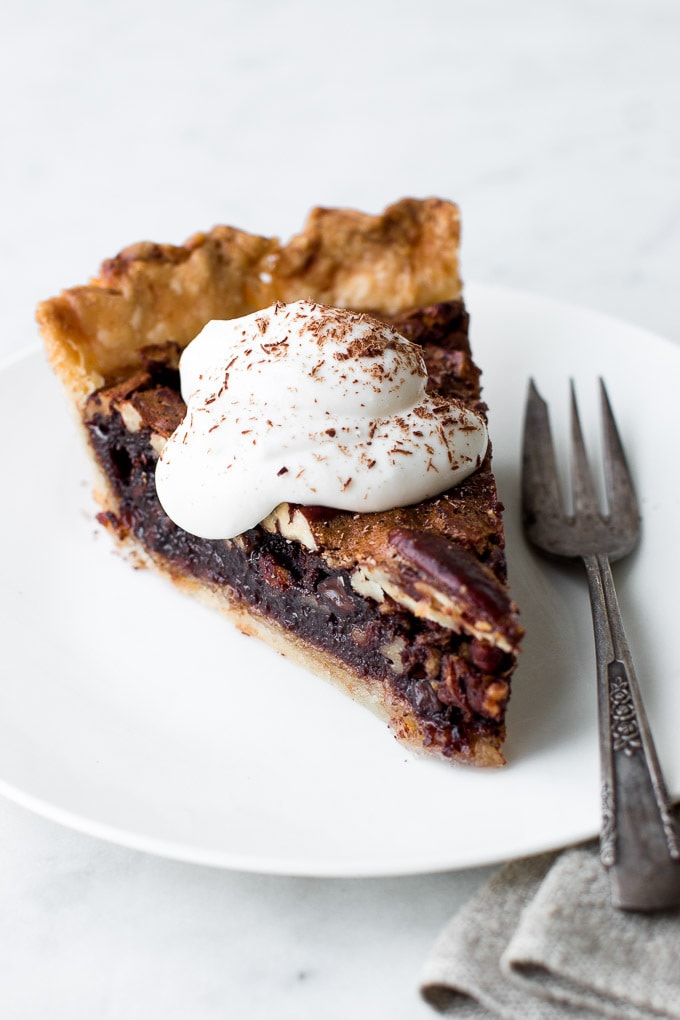 Pecan pie with a twist! Made with the addition of melted chocolate, satisfy everyone's sweet tooth with this outrageously gorgeous, scrumptious pie.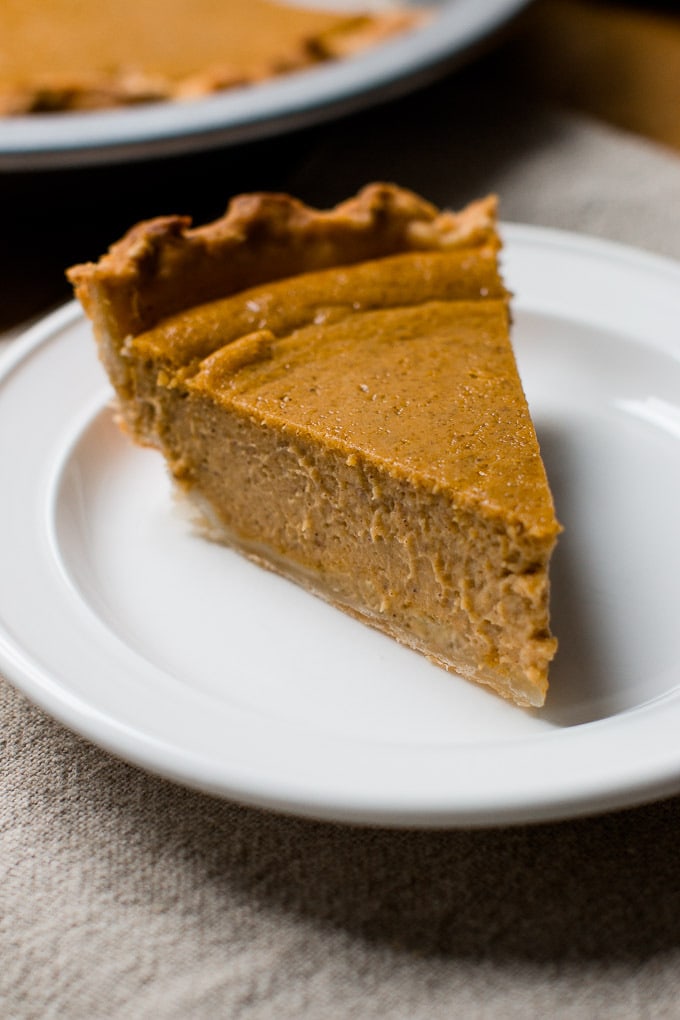 Creamy pumpkin custard baked inside a homemade pie crust is my idea of dessert perfection. This pie is full of warm autumn spices and is an absolute Christmas staple.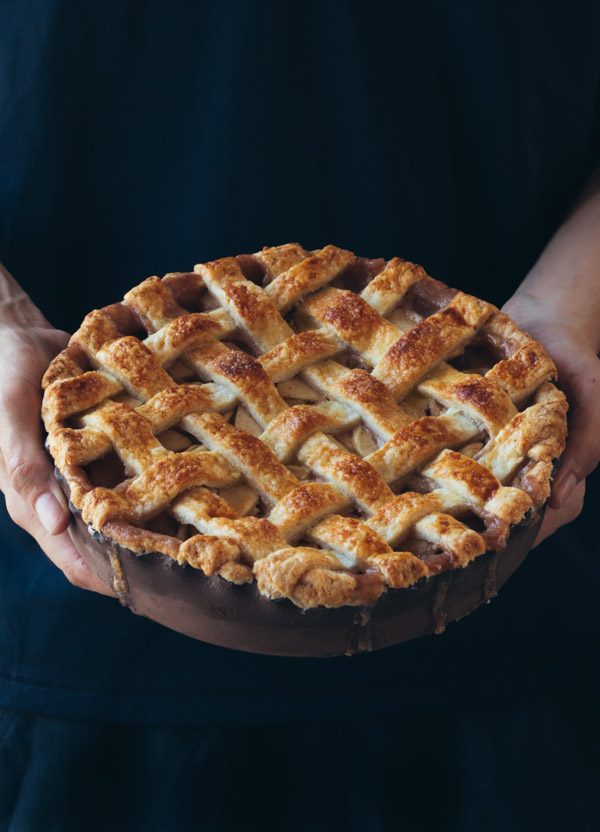 This apple pie recipe calls for cooking the apples first to create a rich caramel sauce. Then, it's all baked together in a decadent pie shell creating an apple pie unlike any other.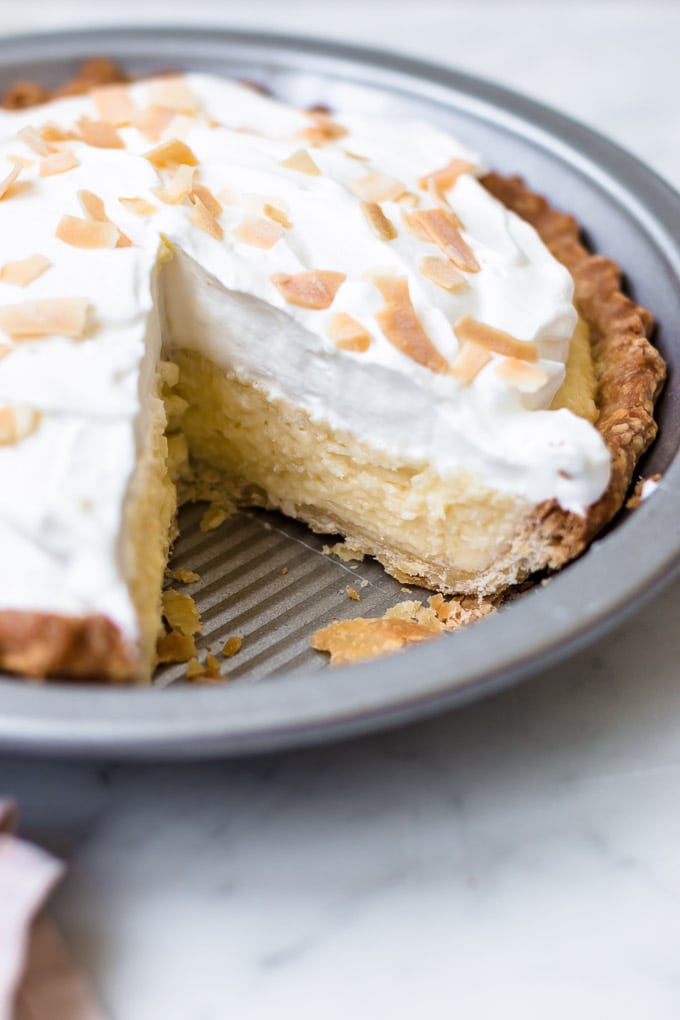 This coconut pie is made with homemade pie crust and filled with thick and creamy coconut pastry cream. I love serving this at Christmas parties topped with lots of whipped cream and toasted coconut flakes.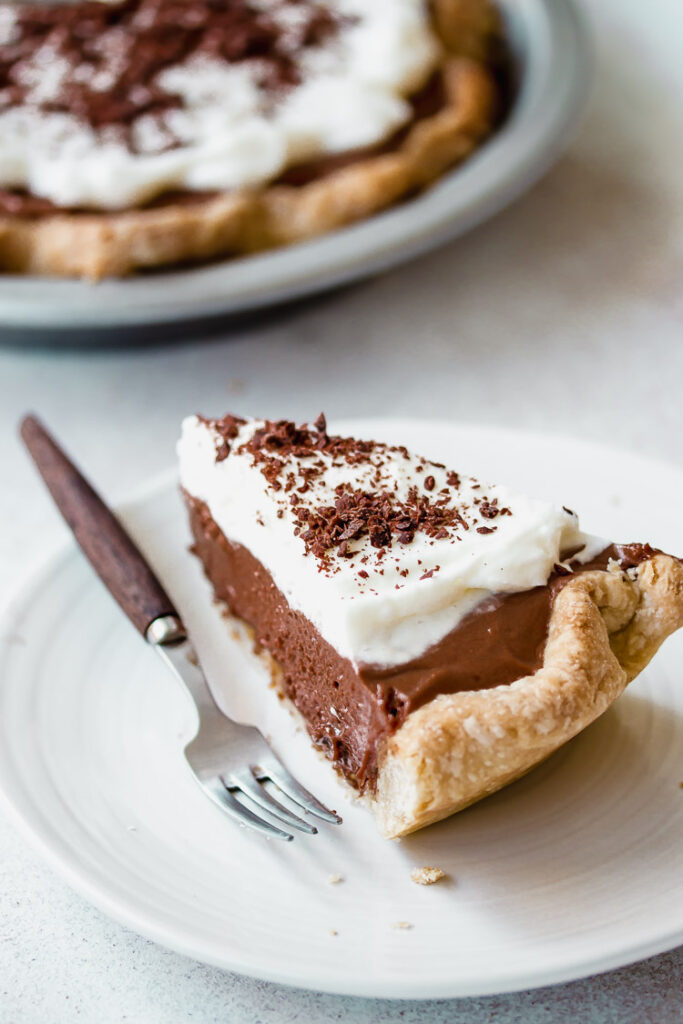 Chocoholics, unite! This chocolate-mousse based pie is heavenly, rich, and perfect. Topped with fluffy whipped cream and chocolate shavings, you really can't go wrong with this pie on Christmas.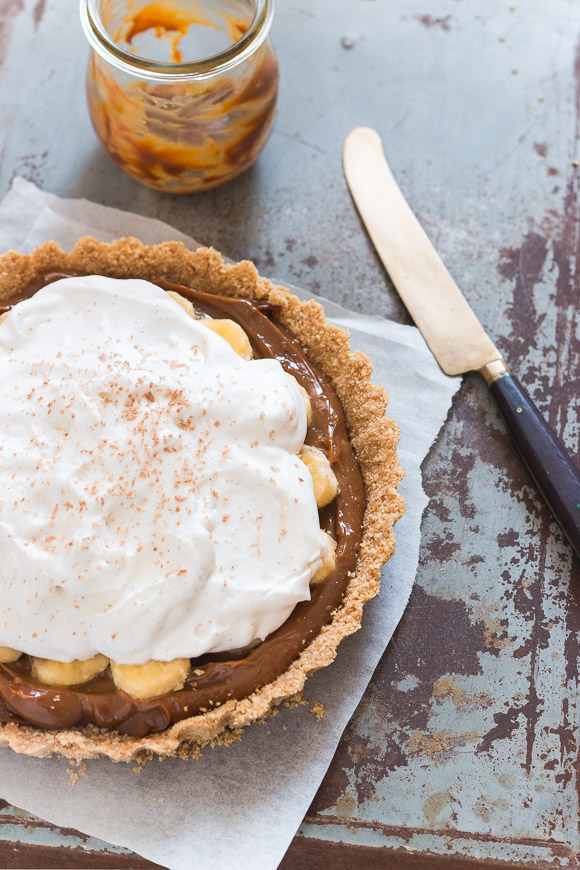 Banoffee pie requires no baking and is so simple to make – yet it looks incredibly gourmet and tastes amazing. Layered with crunchy cookie crust, rich dulce de leche, fresh bananas, and whipped cream, this is one pie that everyone will be coming back to for seconds.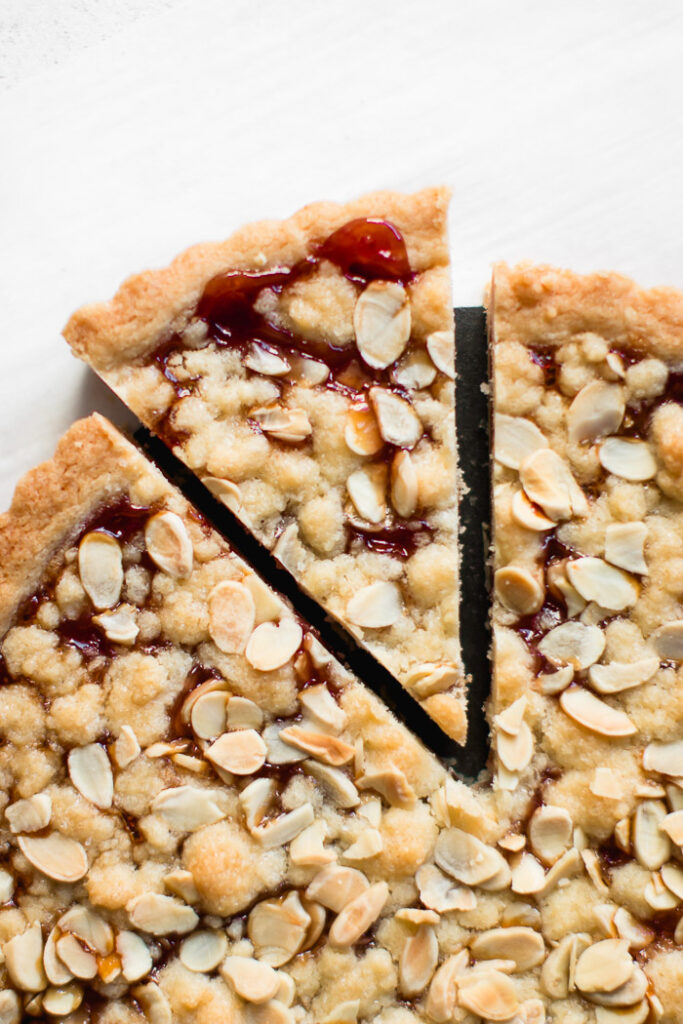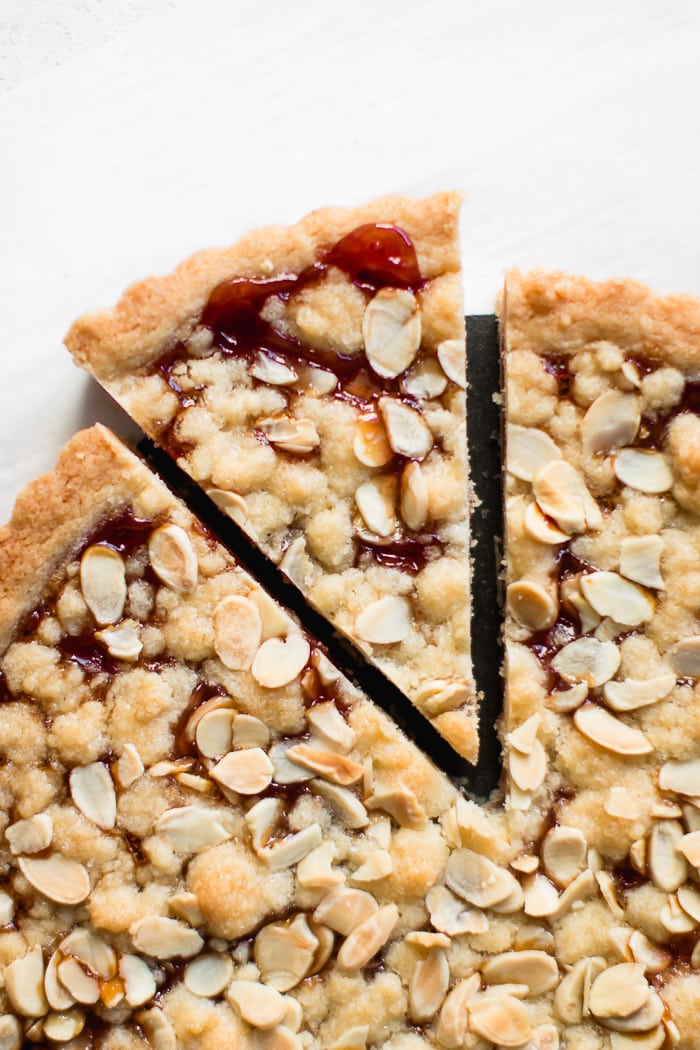 This easy jam tart is a stunning dessert that is made with very few ingredients. Filled with your favorite jam and topped with crunchy streusel and slivered almonds, this tart is too good to pass up.
Here's a fun way to eat s'mores on Christmas – in pie form! S'mores pie has a graham cracker crust, chocolate ganache filling, and toasted meringue topping. Does it get any better than that?
Cakes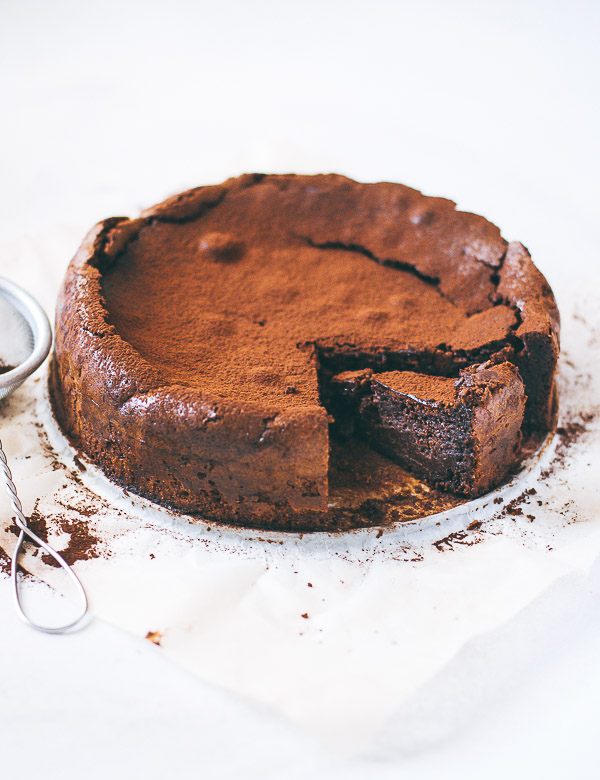 This stunning chocolate torte is made with almond flour for added texture and flavor. It's super rich, decadent, and fudge-like, and tastes like the center of a chocolate truffle.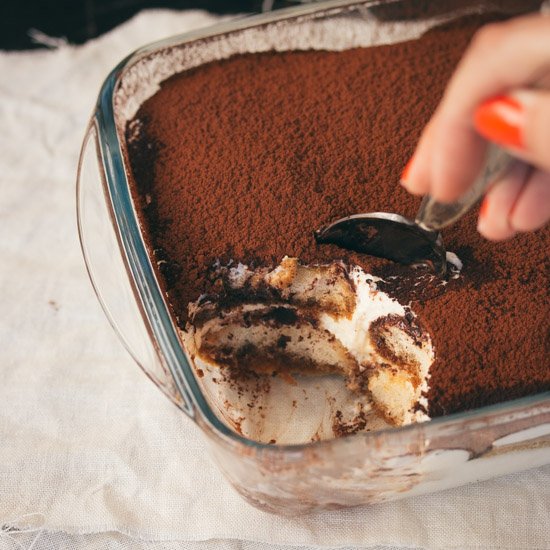 Celebrate Christmas this year with authentic tiramisu. Made with layers of coffee-soaked ladyfingers soaked in rum, smooth and creamy mascarpone cream, and a touch of cocoa powder, tiramisu is a guaranteed crowd-pleaser.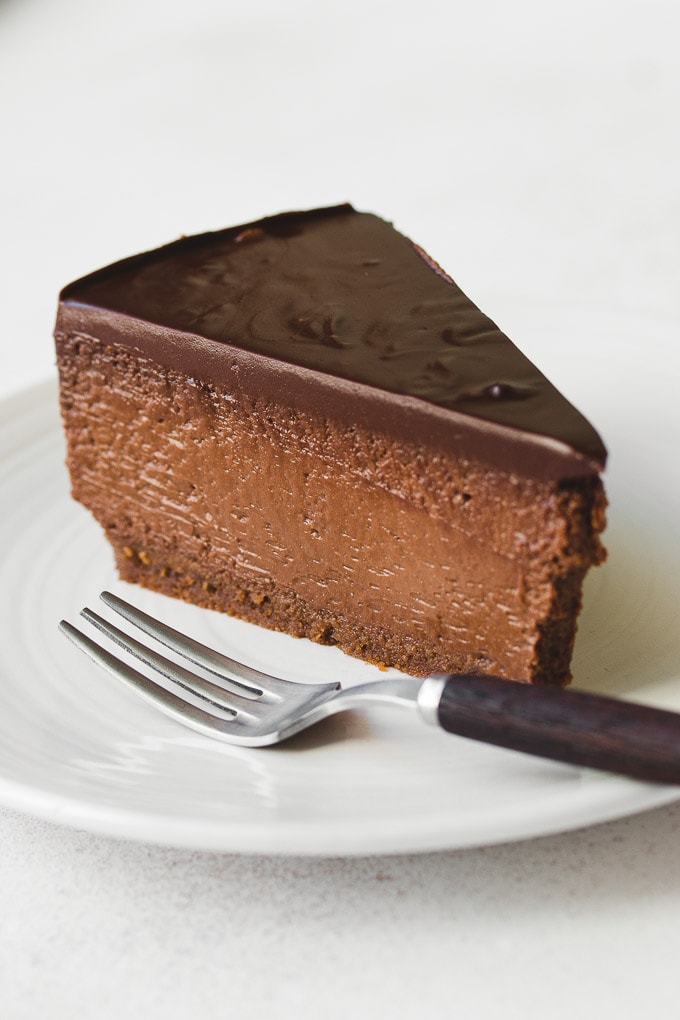 Looking for the ultimate chocolate dessert this Christmas? Look no further. This chocolate cheesecake is as decadent as a dessert can get. It's even topped with chocolate ganache for a bite of chocolate in every layer.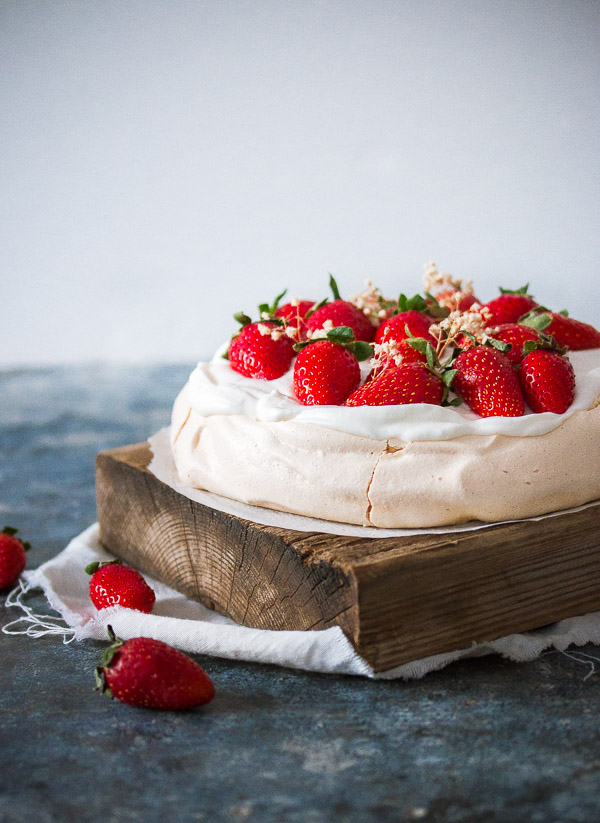 This show-stopping, meringue-based cake has a crunchy outside and soft, marshmallowy inside. Top it with fresh berries or a drizzle of chocolate sauce for a gorgeous dessert on your Christmas dinner table.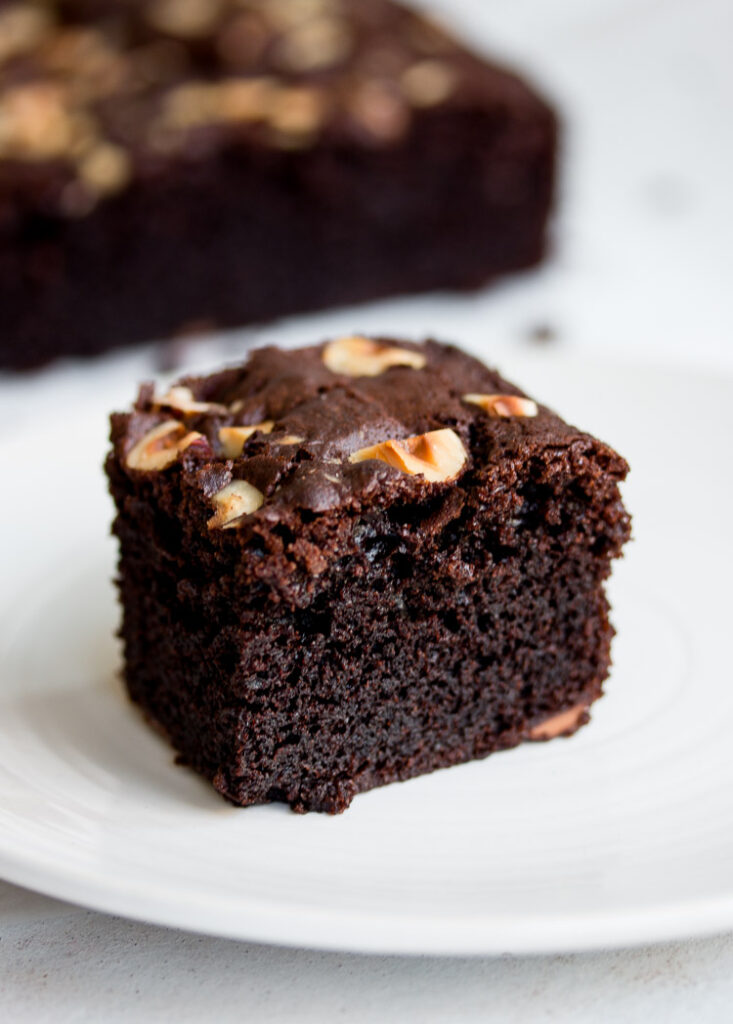 This simple, one-bowl chocolate cake recipe is perfect for Christmas brunch or dessert. Made with Nutella in the batter and topped with crunchy, toasted hazelnuts, this recipe is not only easy to make, but it tastes amazing.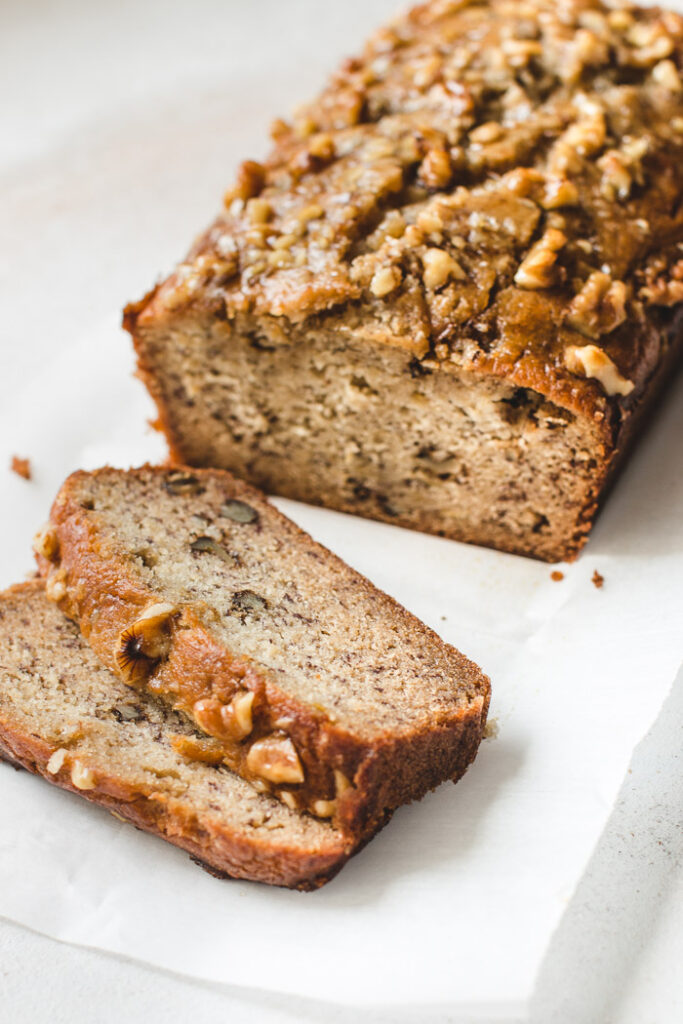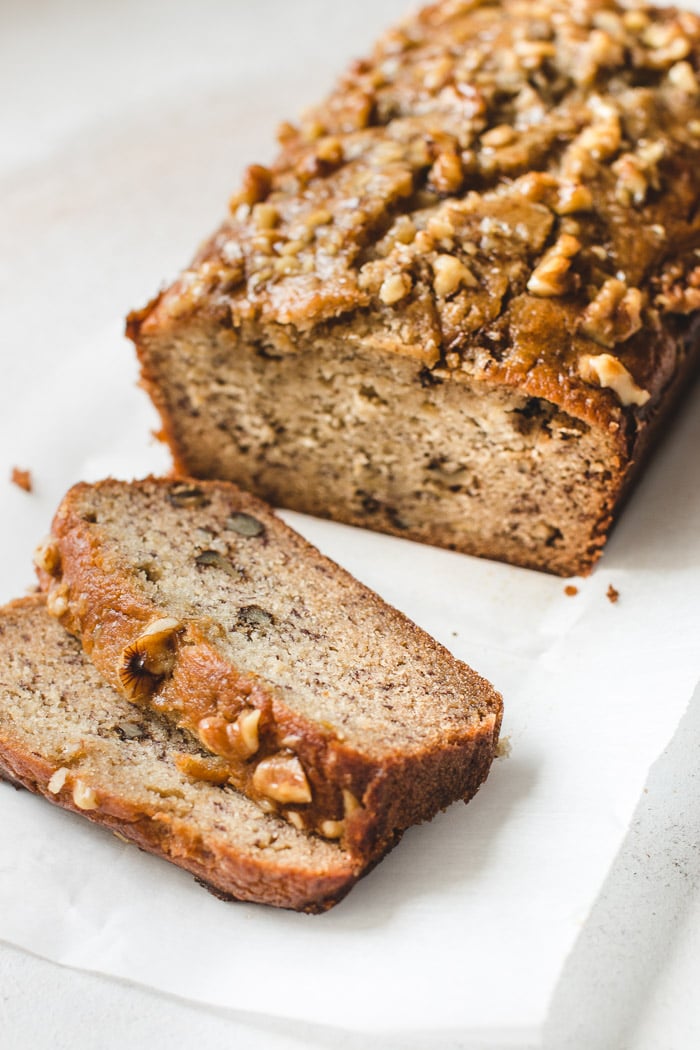 Take your banana bread to new heights with the addition of real maple syrup. Not only does it add flavor, but it makes the banana bread even more rich and moist. And the best part? It's all topped with toasted, crunchy nuts and maple syrup glaze.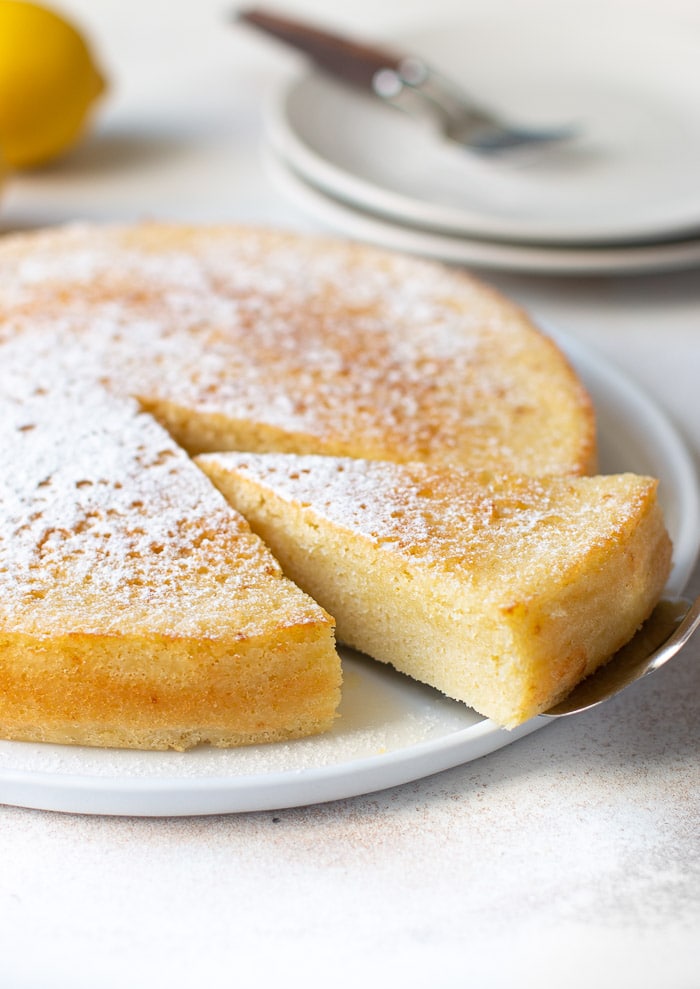 Mediterranean flavors shine in this dense, moist, and delicious cake. Made with olive oil and fresh lemon juicy, this dessert will satisfy everyone's sweet tooth without being too rich or heavy.
Light, moist spice cake is bursting with Christmas flavors from the combination of dark brown sugar and spices like cinnamon, ginger, and nutmeg. I love topping it with velvety-smooth cream cheese frosting!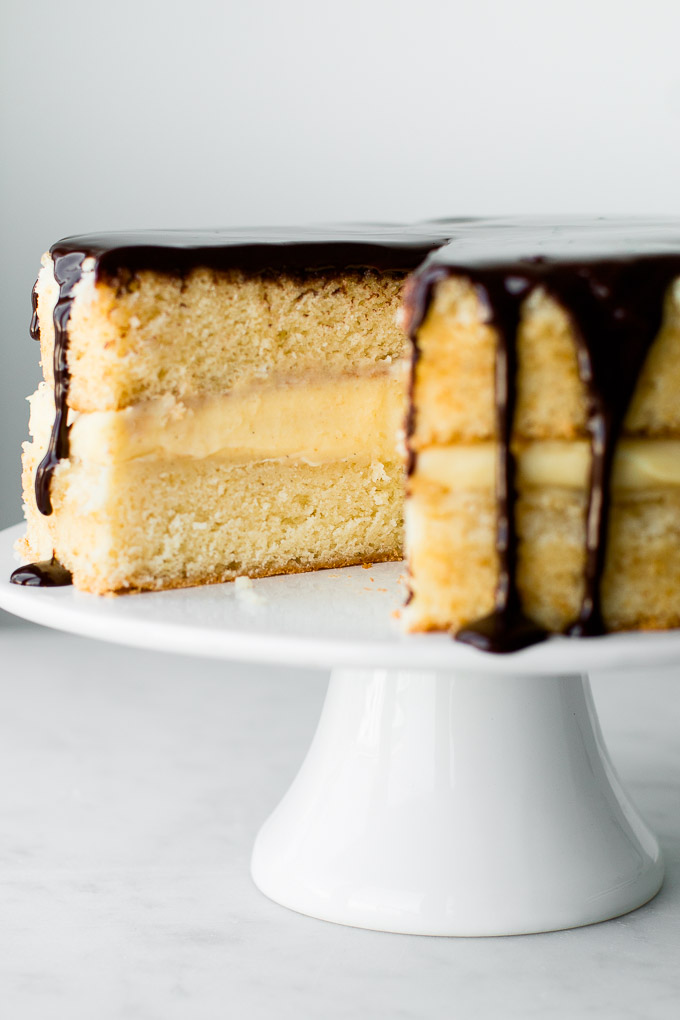 You can never go wrong with Boston cream pie! Vanilla pastry cream layered with buttery, vanilla cake and topped with chocolate ganache is a Christmas treat guaranteed to please. Simply slice and serve!
What desserts are you planning to make this Christmas? Let me know in the comments below!