A list of all my favorite Thanksgiving dessert recipes including the classics, like pumpkin pie, pecan pie, and apple cobbler. Make this holiday season one to remember!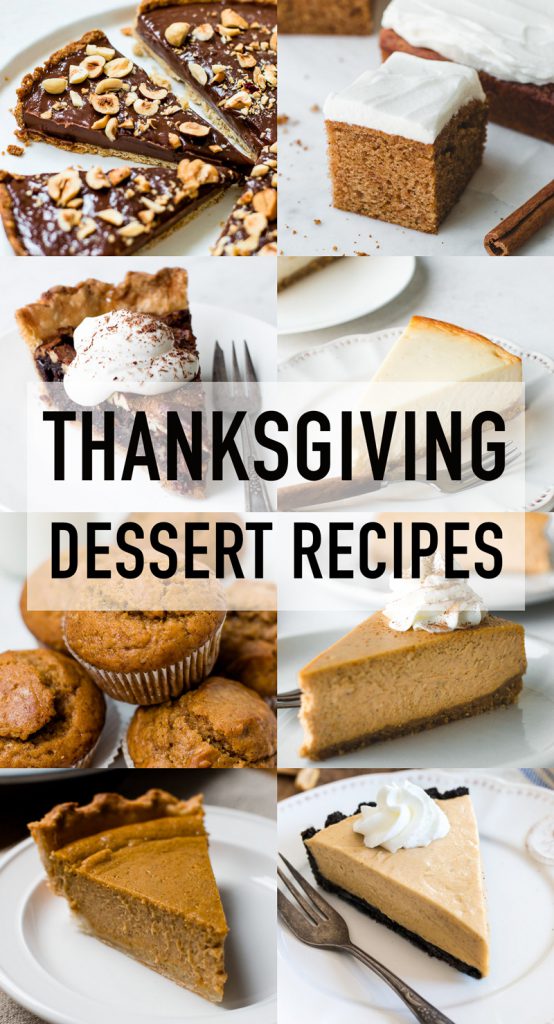 It's officially fall and that means Thanksgiving is right around the corner! While I do love turkey and stuffing, my favorite part of Thanksgiving is without a doubt, the desserts. So without further ado, this is my list of the best Thanksgiving dessert recipes!
Pies and tarts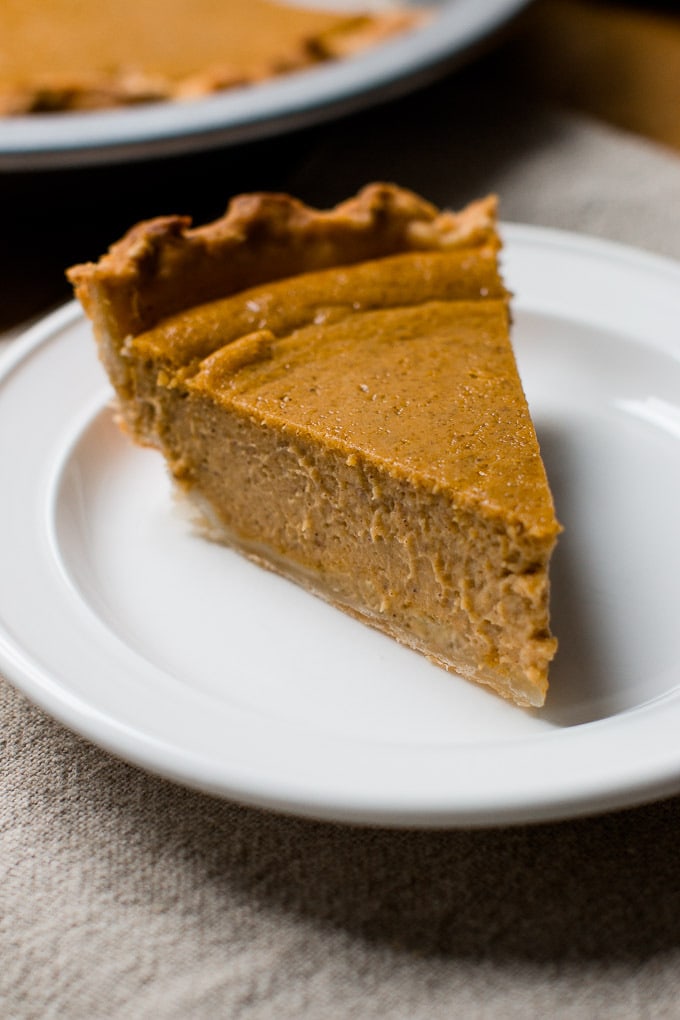 Starting our list out with a classic Thanksgiving dessert, this pumpkin pie recipe is ultra creamy. It has a flaky, buttery, crust and is filled with a smooth and rich pumpkin custard filling. Best served with a dollop of whipped cream!
There's nothing like rich and decadent French silk pie .Made with a buttery, flaky pie crust and filled with light and airy chocolate mousse, this French silk pie is unlike any other. It's topped with fluffy whipped cream and chocolate shavings for the best chocolate pie of your life.
This is unlike any apple pie you've had before. Juicy apples are caramelized first and then added to a crispy, buttery pie shell before baking. The combination of holiday spices, caramel, and apples makes a deliciously perfect Thanksgiving pie.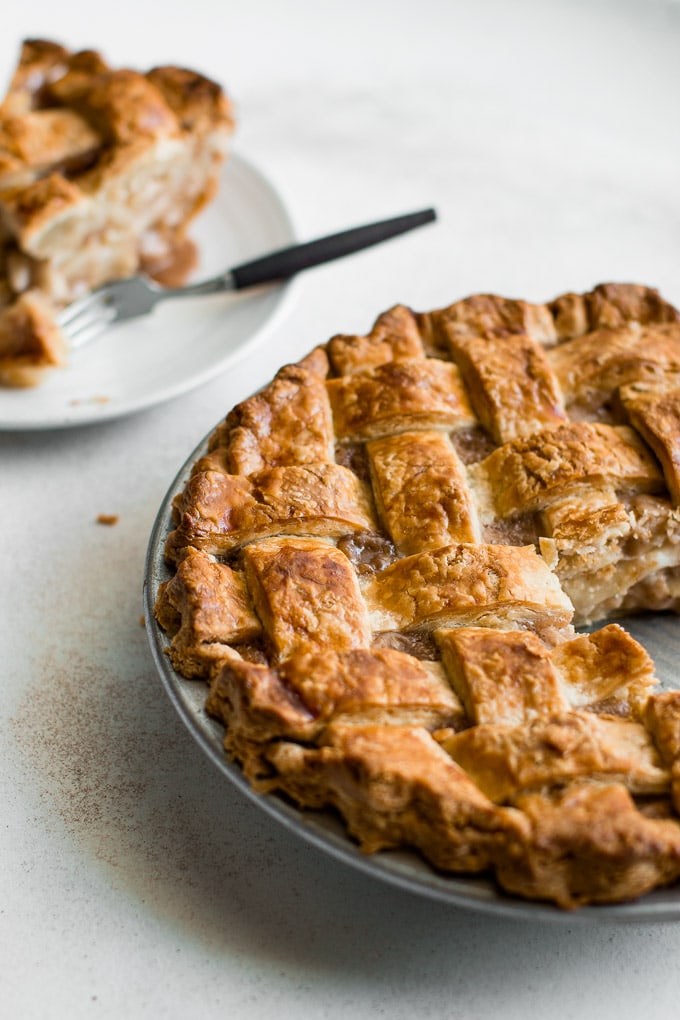 Have you had pear pie before? If not, this is one recipe worth trying. It's made with juicy, ripe pears and combined with gooey caramel sauce for a decadent pie unlike any other.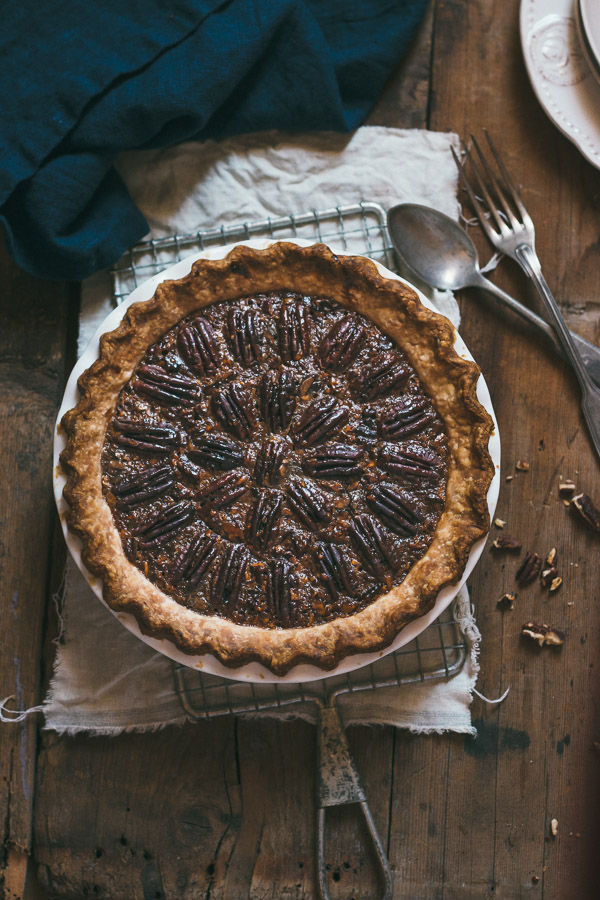 Is it the buttery, flaky crust we love so much or the gooey pecan filling that makes pecan pie so amazing? Whatever the reason, Thanksgiving isn't complete without pecan pie. Serve with a scoop of no-churn vanilla ice cream or whipped cream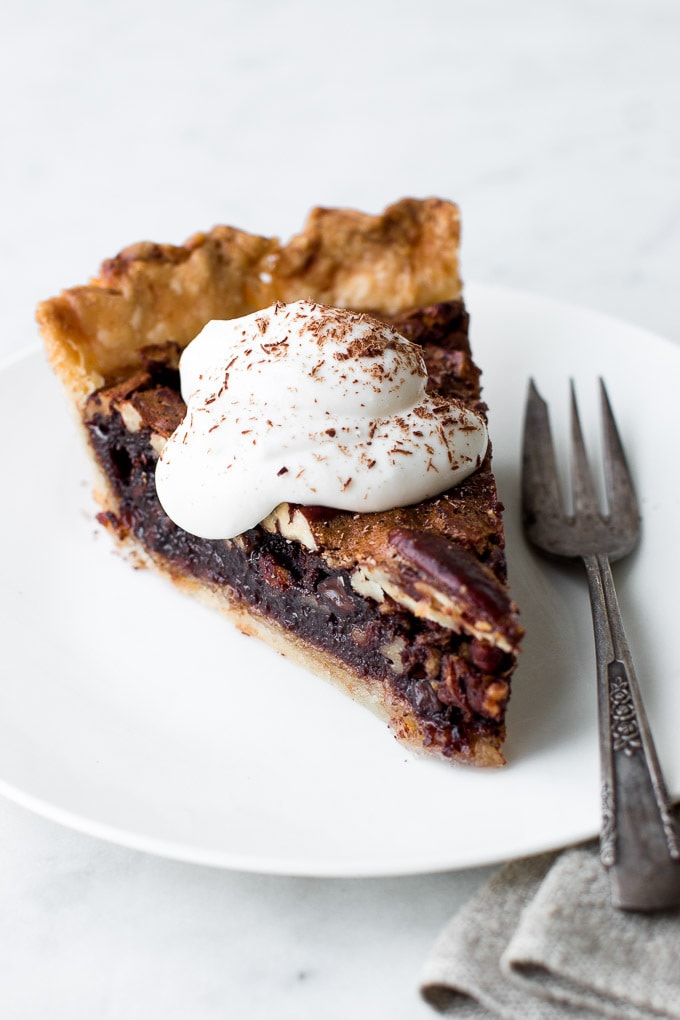 If you're a chocoholic like me, you've got to give this chocolate pecan pie recipe a try. It combines melted chocolate with rich pecan pie filling and is all baked in a tender, flaky pie crust for the ultimate Thanksgiving dessert.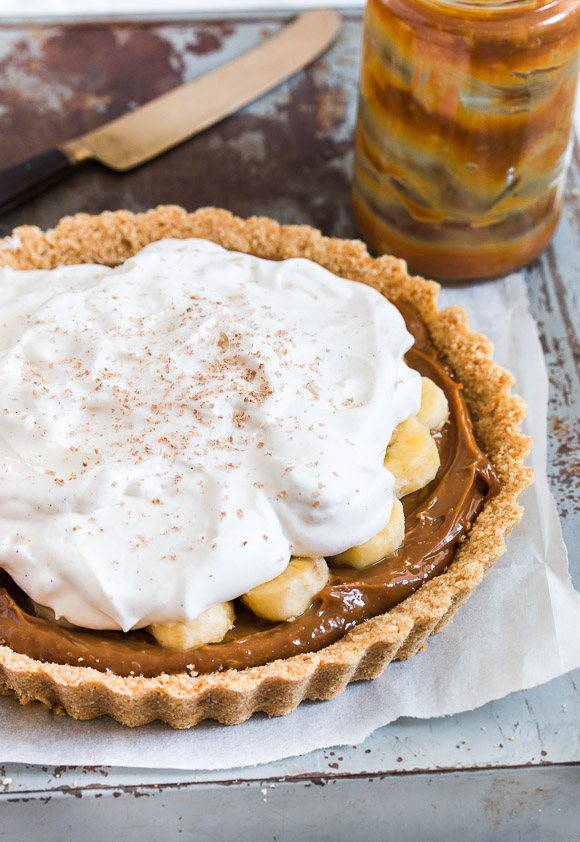 This simple, delicious no-bake pie always goes fast in my family. Banoffee pie is made of four simple layers: cookie crust, dulce de leche, fresh bananas, and whipped cream. if you want leftovers, I recommend making two 🙂 It's that good!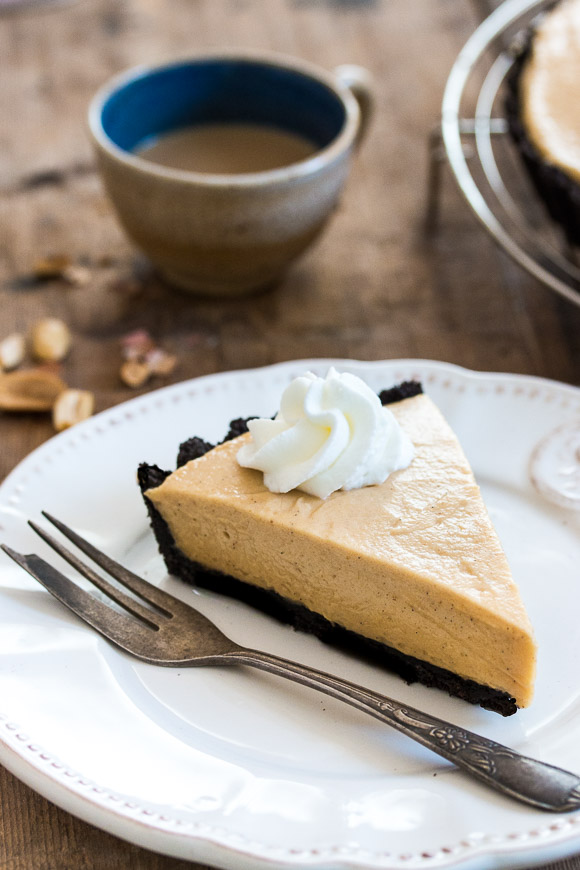 With a crunchy, crumbly Oreo crust and a super rich and creamy peanut butter mousse filling, this pie tastes just like a Reese's Peanut Butter Cup in pie form! Eat it on its own or top it with a drizzle of chocolate ganache.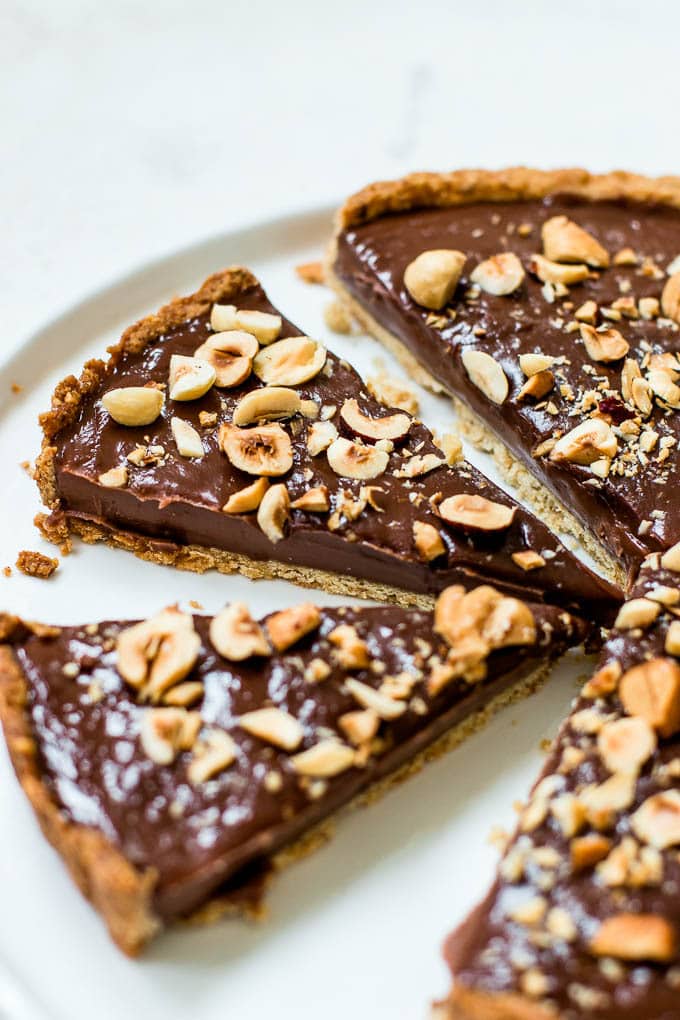 Made with a toasty hazelnut crust and filled with luscious Nutella filling, I love how easy this dessert is to make! The combination of textures is perfect and the flavors are out of the world.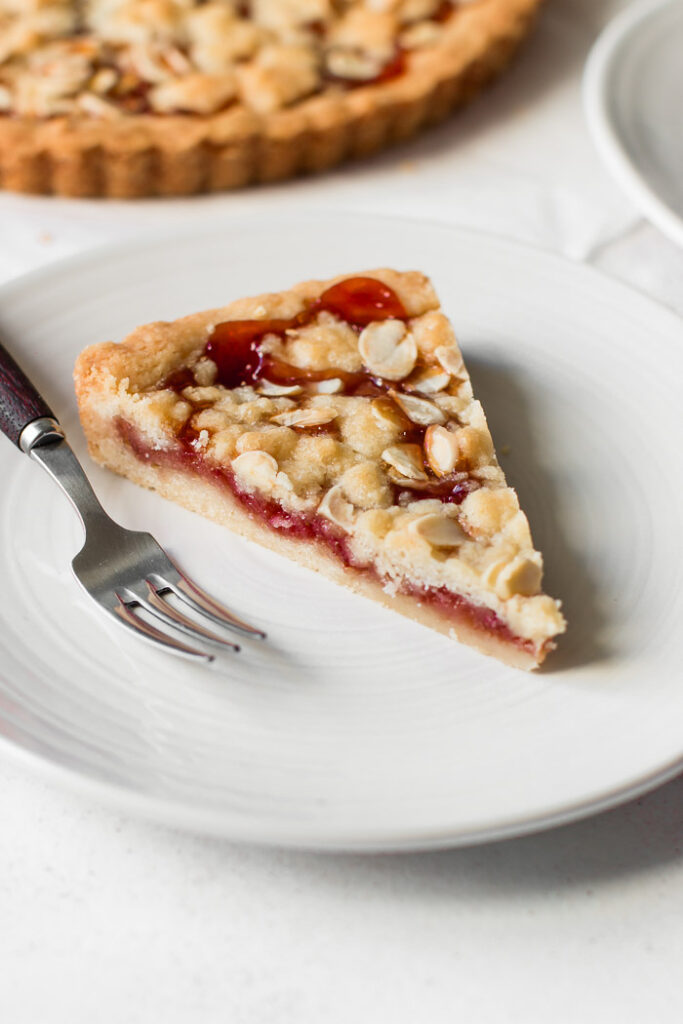 A stunning, easy-to-make tart with crumbly, buttery crust layered with jam and slivered almonds. This dessert tastes amazing and looks absolutely gorgeous!
Cakes, cheesecakes, and breads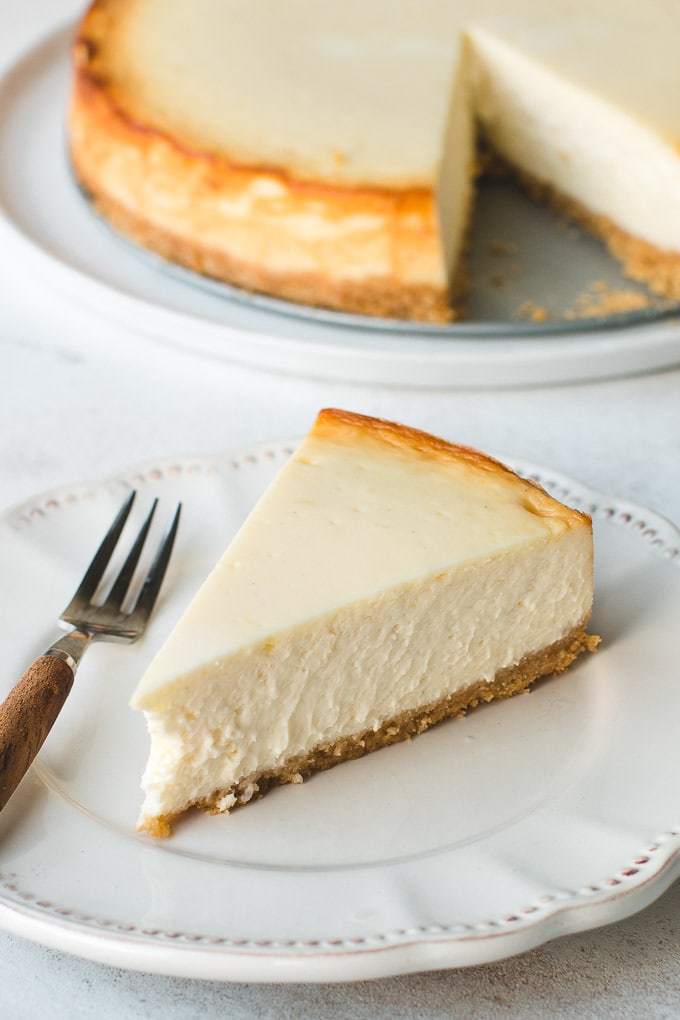 The richest, creamiest cheesecake you'll ever have. Made with simple ingredients and no water bath, this cheesecake is pure bliss. Eat it on its own or top it with berry sauce or a drizzle of chocolate ganache!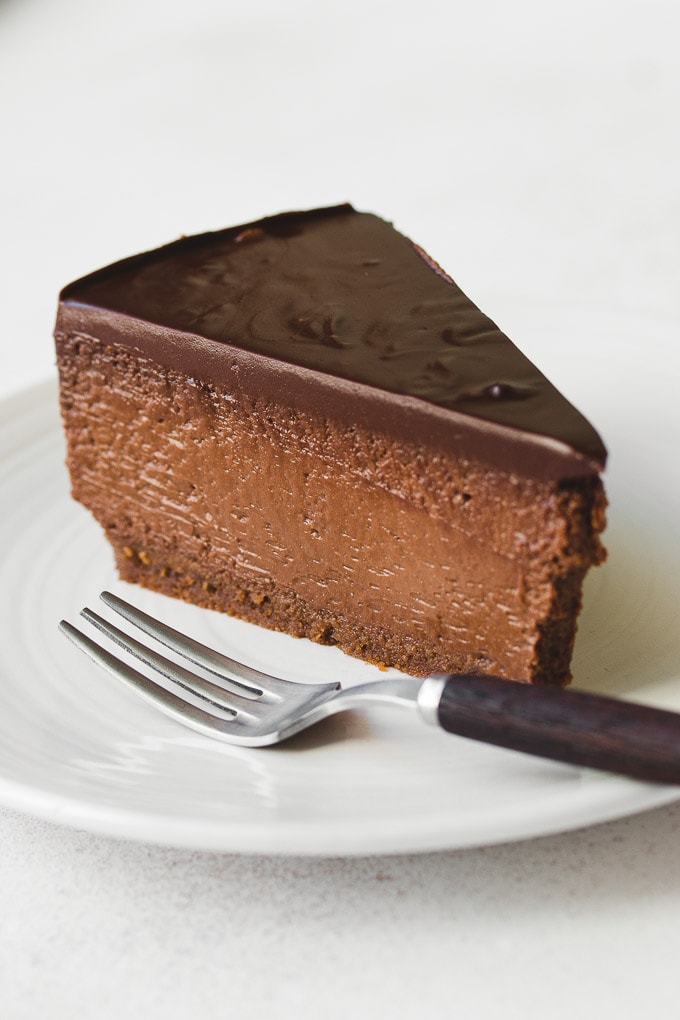 Nothing beats rich and creamy cheesecake, and this silky smooth chocolate version is unlike anything you've tasted before! Rich, indulgent, and incredibly creamy, I love serving this chocolate cheesecake with a dollop of whipped cream.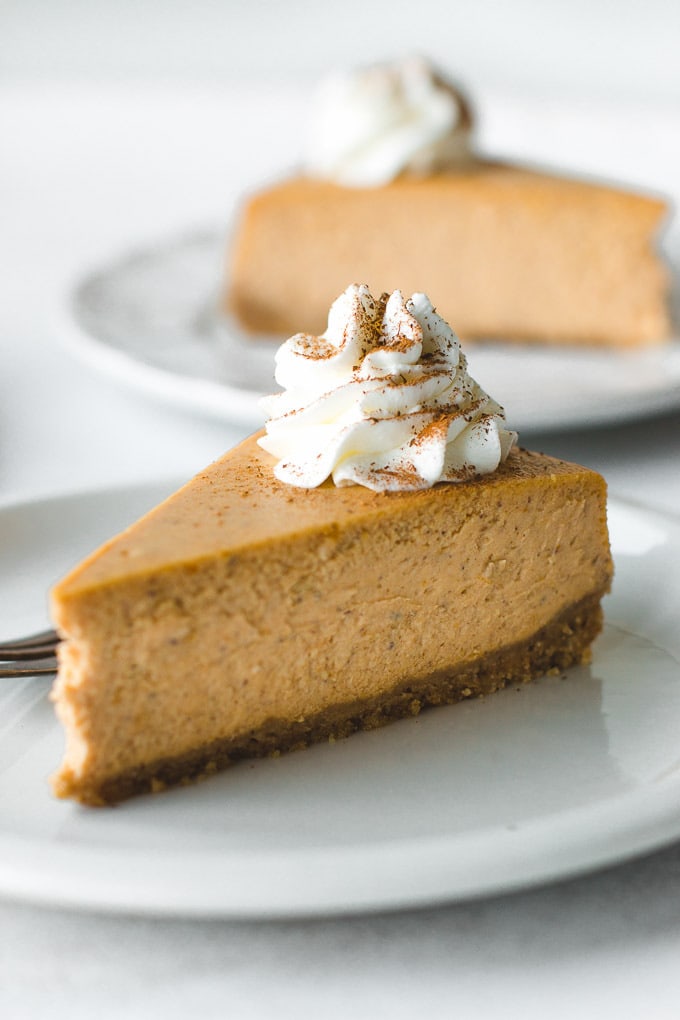 If you're looking for a pumpkin pie alternative, look no further than this pumpkin cheesecake. I love the combination of pumpkin and autumn spices with this to-die-for cheesecake filling. This is one dessert that everyone will be going back to for seconds.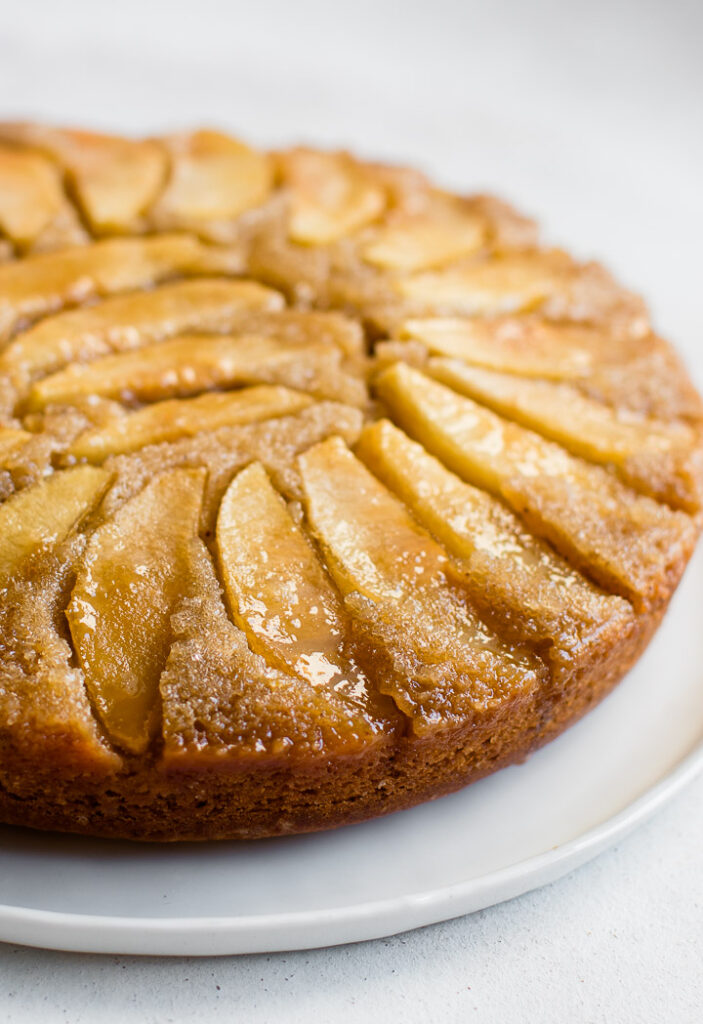 Not only does this cake taste like pure bliss, but it's absolutely gorgeous. First, caramel apples are layered in a cake pan and are topped with buttery vanilla cake batter, only for the apples to become the top of the cake after baking.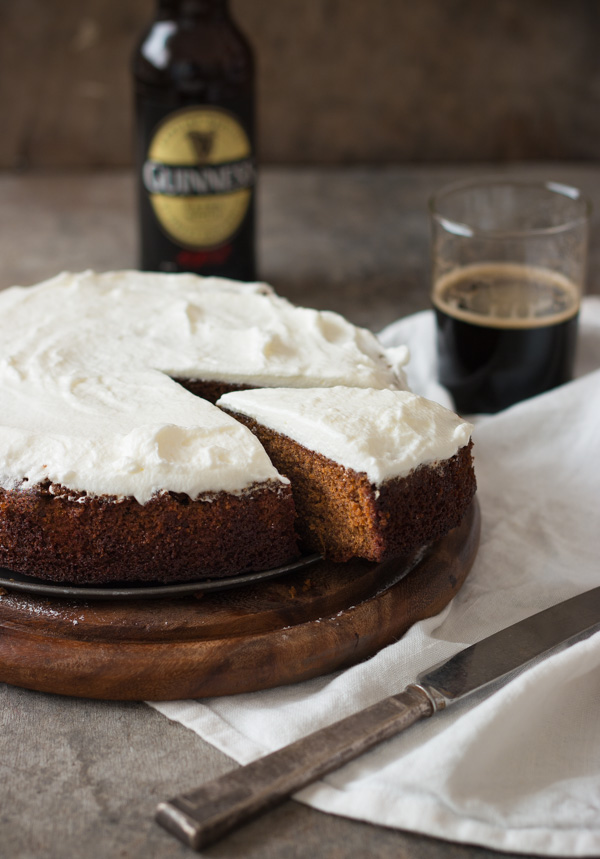 Made with real ginger and stout, the bold, flavorful ingredients of this spice cake really do justice to old-fashioned gingerbread. Top it with whipped cream or my favorite cream cheese frosting to really indulge! And the best part? It requires no mixer!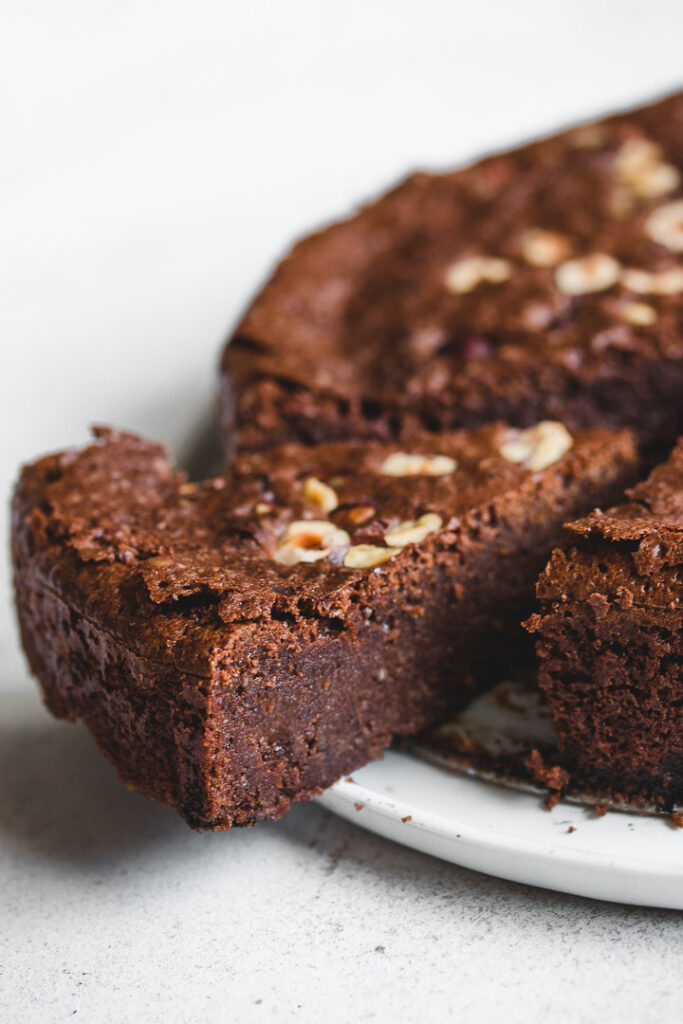 The richest, most decadent flourless chocolate cake ever! Made with rich and creamy Nutella and ground hazelnuts, both the flavor and texture is unlike any other.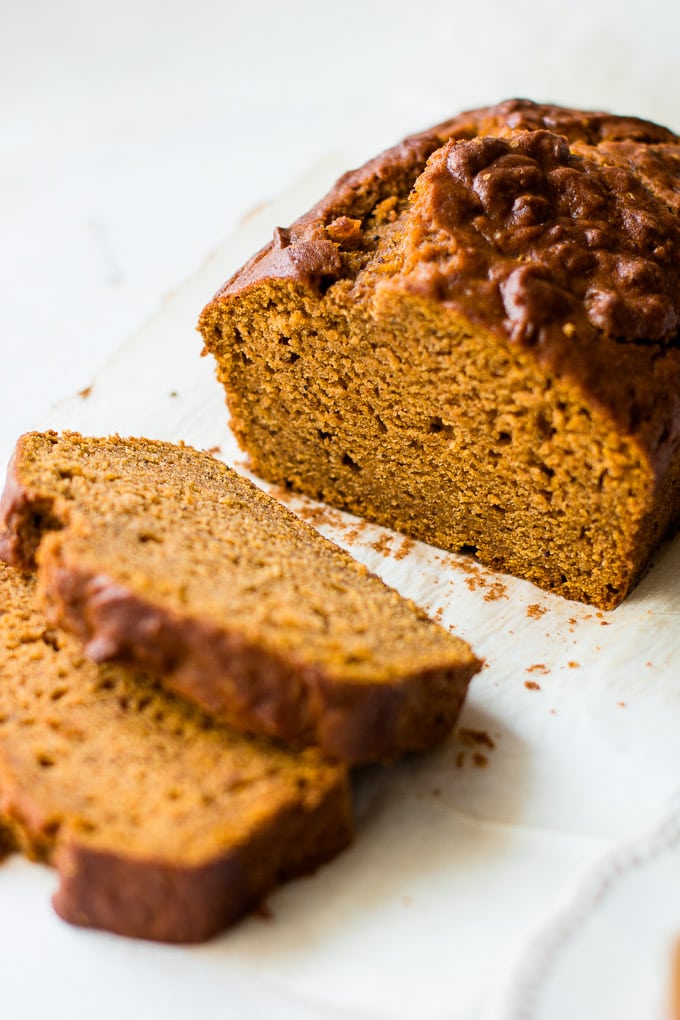 This moist pumpkin bread is absolutely perfect whether you eat it alongside your Turkey during Thanksgiving dinner or for dessert. I also recommend my pumpkin banana bread for a sweet combination of two delicious breads!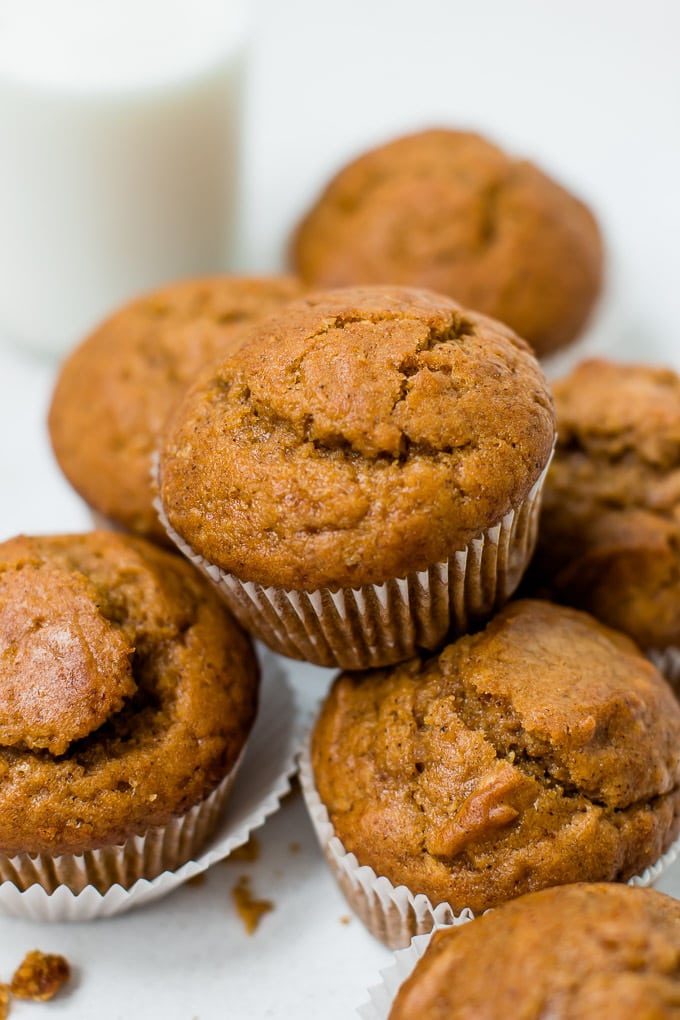 These pumpkin muffins will look beautiful on your Thanksgiving table! They're incredibly moist and packed with pumpkin flavor. It's one of more favorite muffin recipes and the best part? You can eat the leftovers for breakfast Friday morning.
Bars, cookies, and crumbles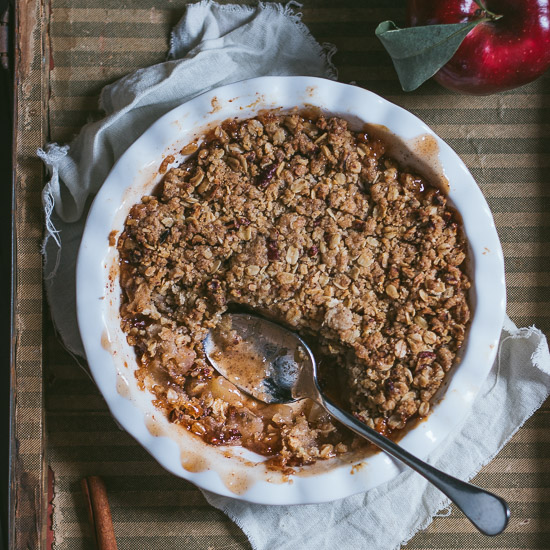 What's Thanksgiving without apple crumble? Sweet and tender apples topped with crispy, crumbly, streusel. This dessert is an all-time favorite of mine. It's simple to make and you can even add some fresh cranberries or raisins if you want.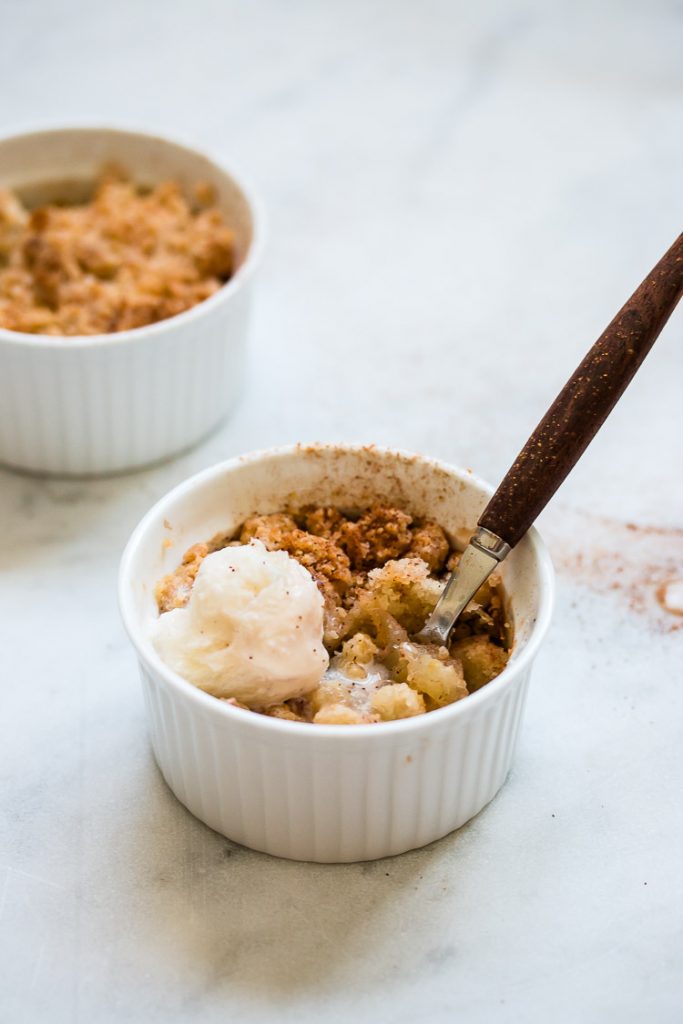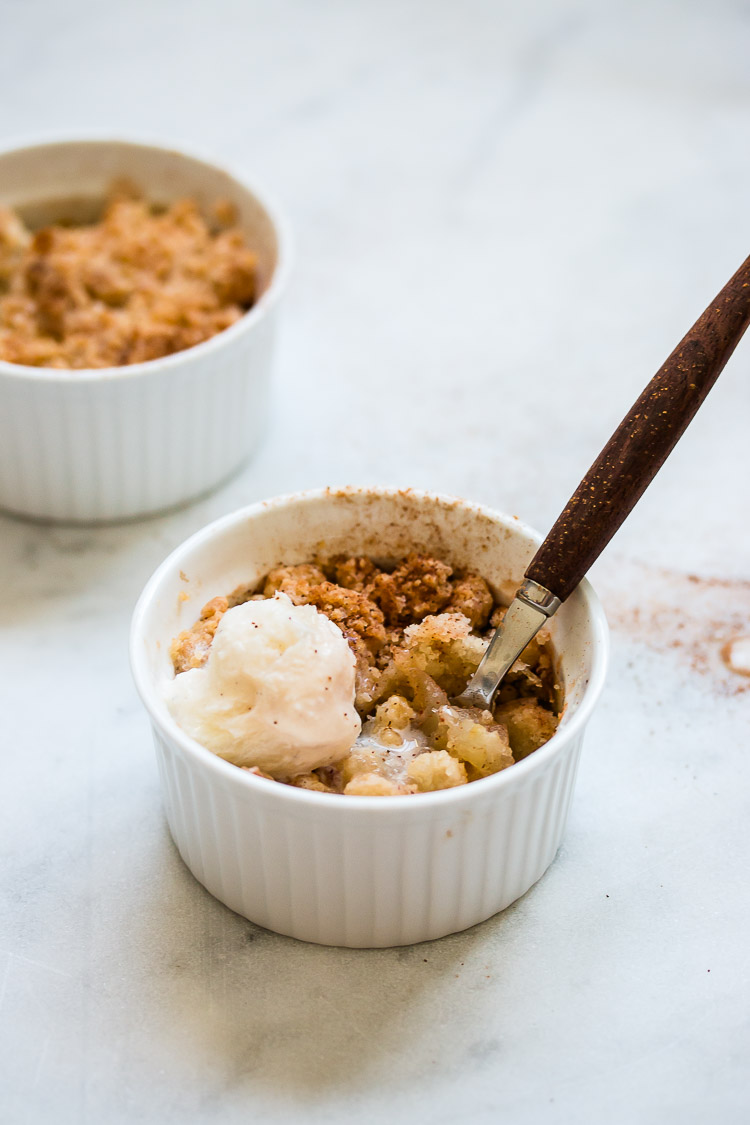 Similar to my original apple crumble recipe but in individually-served portions, these mini apple crumbles look amazing served in ramekins with a scoop of vanilla or cinnamon ice cream.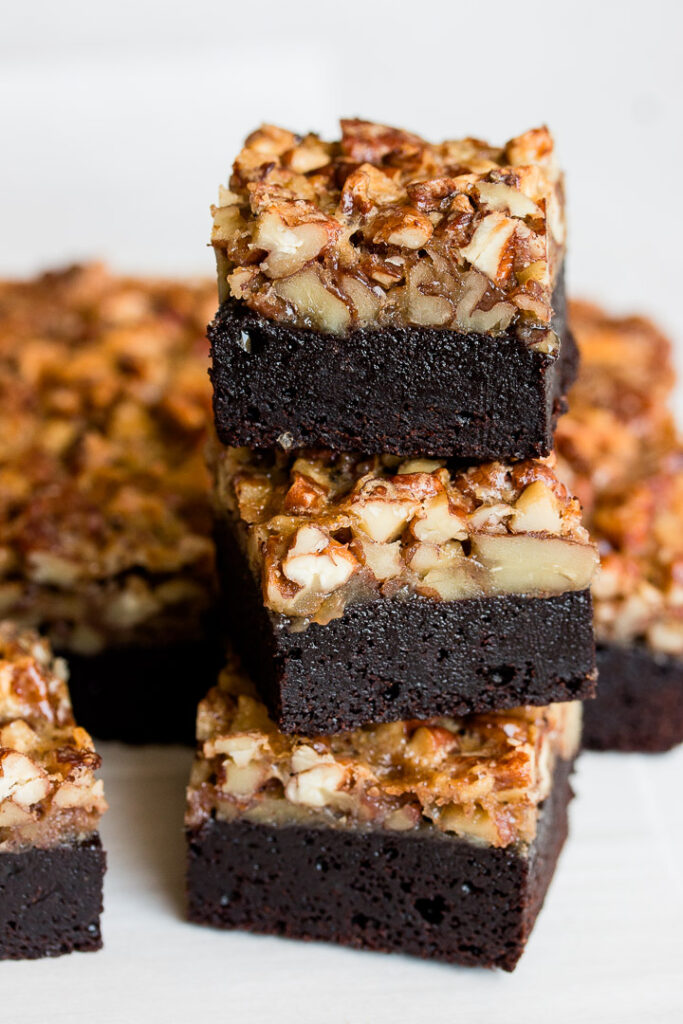 These pecan pie brownies might just blow you away. They have a thick layer of gooey, fudgy brownies and are topped with a layer of sticky pecan pie filling. Need I say more?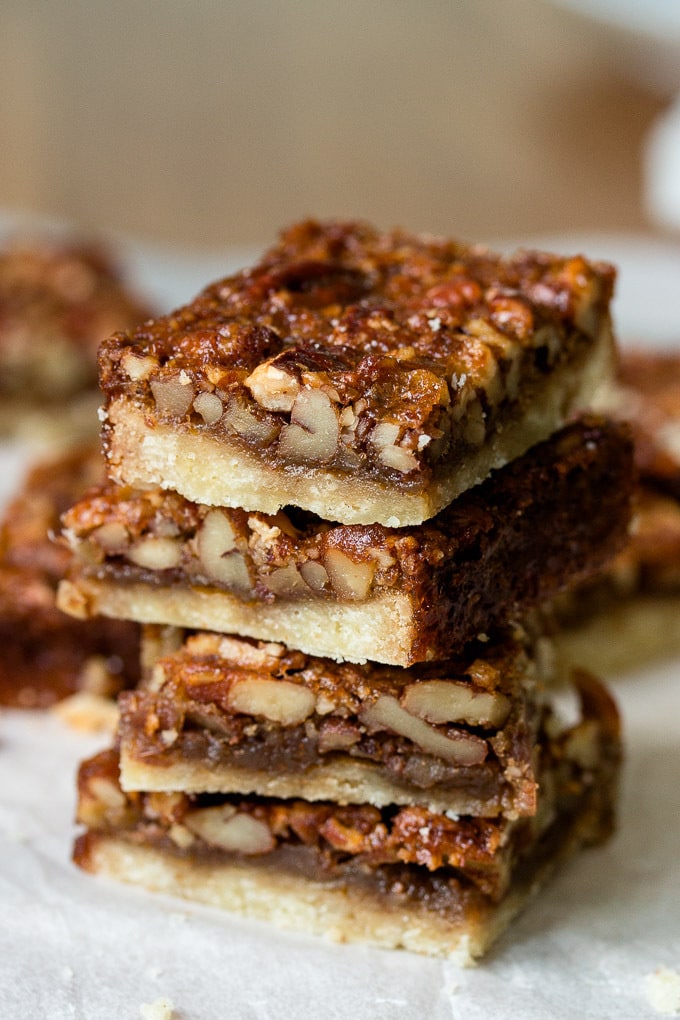 These pecan pie bars are just like classic pecan pie, but in bar form. They're even simpler to make because you don't need to make pie crust ahead of time. Instead, it's made with a tender shortbread crust that melts in your mouth as soon as you bite into it.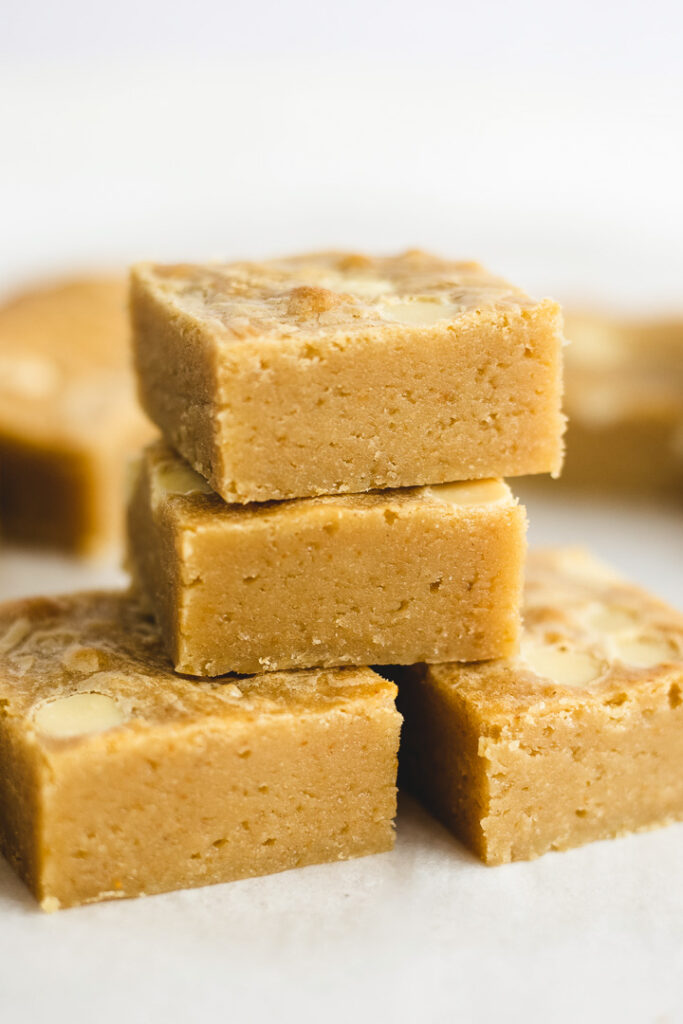 These soft and gooey white chocolate blondies are made with the addition of nutty brown butter, creating a rich and decadent caramel flavor. They're chewy and fudge-like, and taste incredible!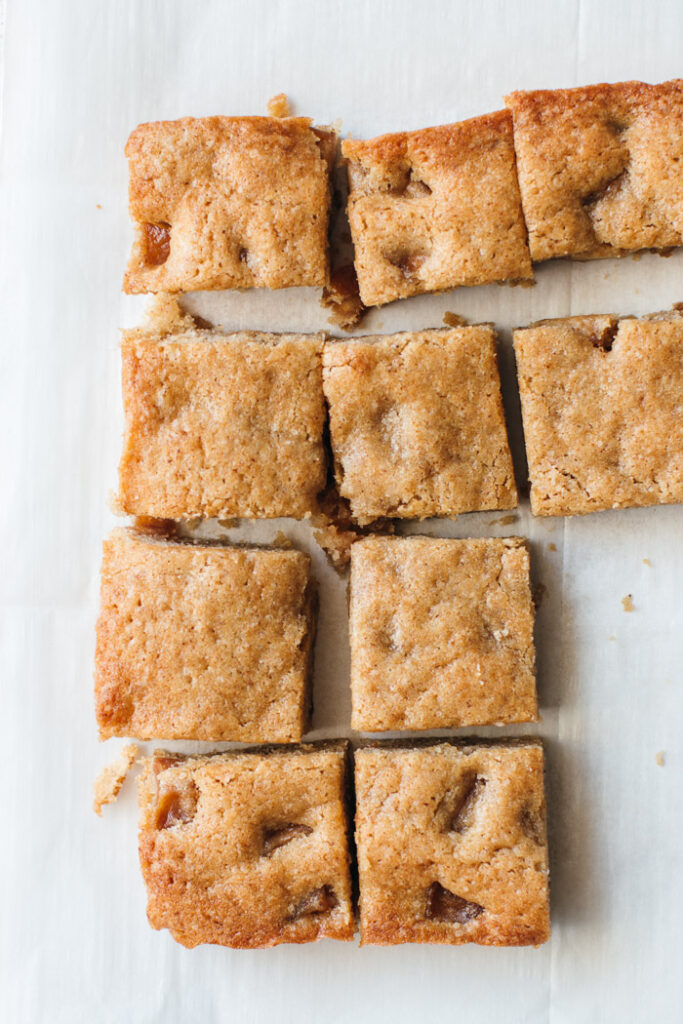 These dense and gooey blondies have apples and autumn spices mixed into the batter for a delicious taste of fall. They take no time at all to make and are always a crowd-pleaser.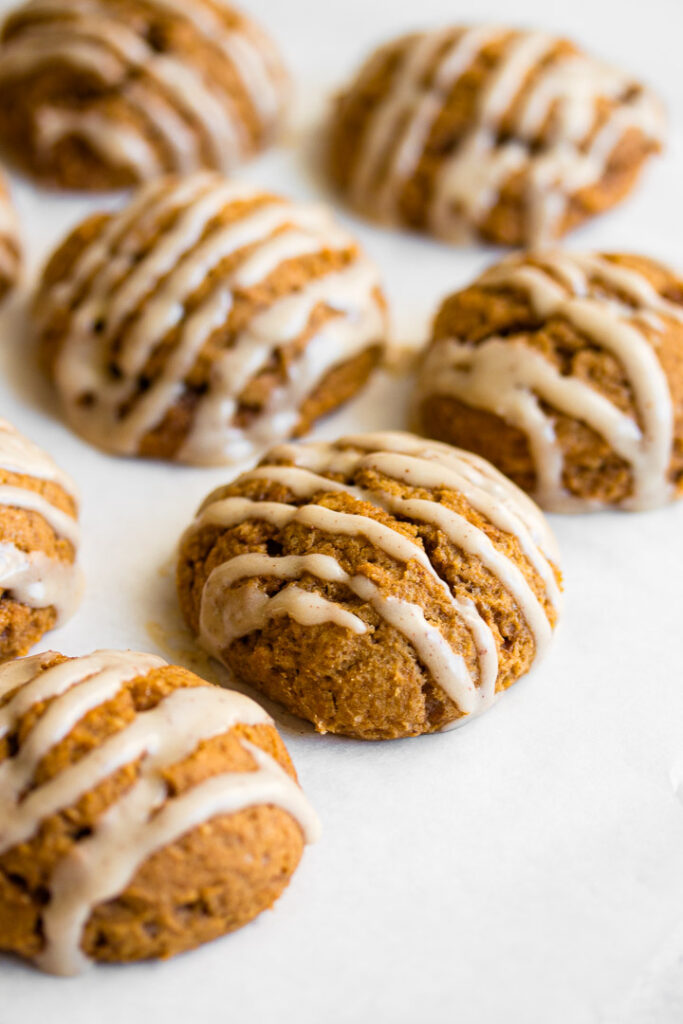 Soft and cake-like, these tasty pumpkin cookies are almost like a mini muffin top. They're topped with a drizzle of maple glaze that makes them irresistible!
Did you make any of these dessert recipes for your Thanksgiving table? I'd love to know! Let me know in the comments. Happy baking!